The High Sun by Dalibor Matanić in 68th Cannes Official Selection!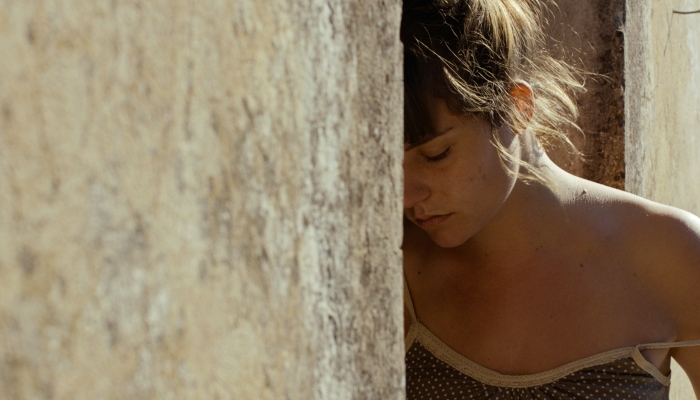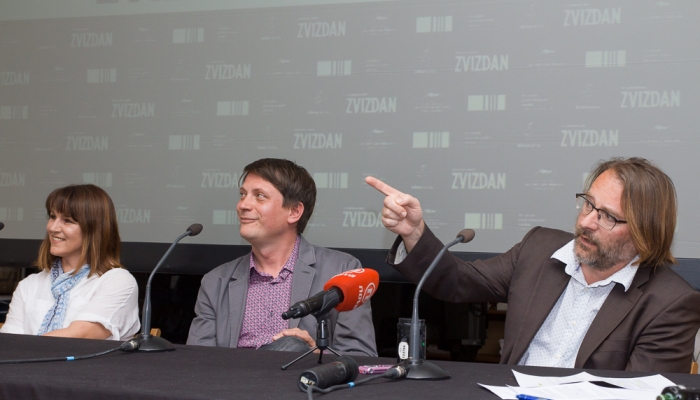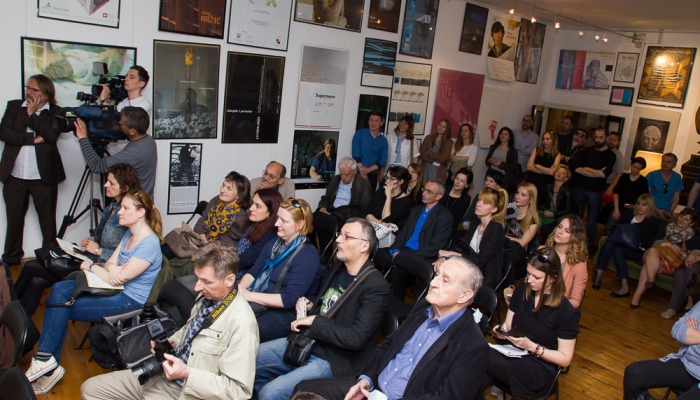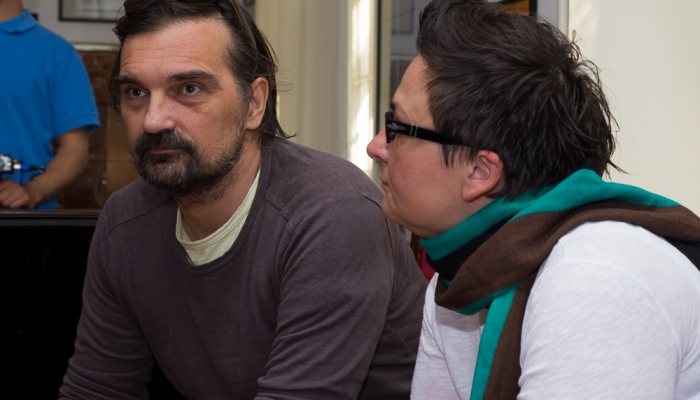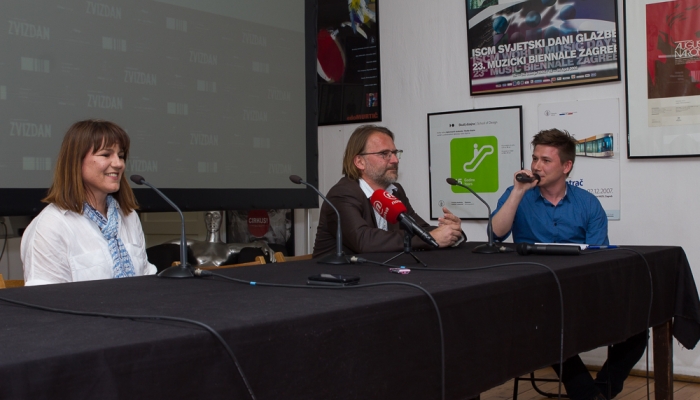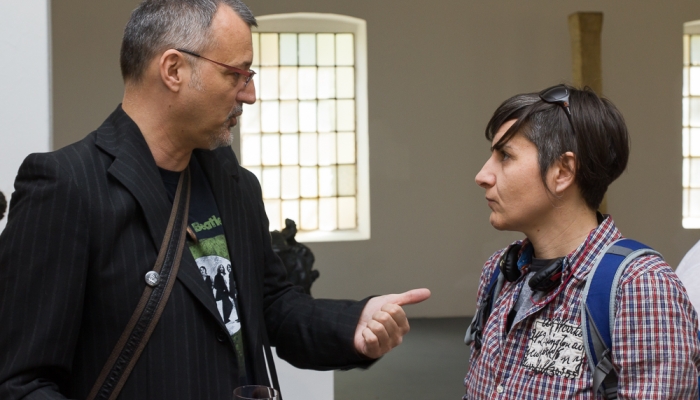 The feature fiction film The High Sun, directed by Dalibor Matanić and produced by Ankica Jurić Tilić, has been selected for the official competition 'Un Certain Regard' of the 68th Cannes Film Festival. The High Sun is the first Croatian feature fiction film selected for the Cannes official programme since the Croatian independence. This year's jury is chaired by actress and director Isabella Rossellini.
"This is a love story about the strength love takes to rise in its purity from the gutter we encounter every day. The entire crew enjoyed making it. Next to the people I usually work with, on this film I collaborated with director of photography Marko Brdar, whose work I have been following since he was a student. His introverted intuition is outstanding, so we were working on this film without saying a word. Besides, I am glad that the film stars young talents as the main protagonists," said the film's director Dalibor Matanić at the press conference.
"With this film Dado and I celebrated 15 years of collaboration. I am thrilled that together we came all the way to Cannes; to us working in the European environment and culture this is the pinnacle of our professional lives. And the recipe? There isn't any, but the basis of it all is a fantastic film. You depend on a thousand factors, and since I know well how things work on the professional scene and given the large number of outstanding films made each year, I value this success even more," said the film's producer Ankica Jurić Tilić.
"A month ago I saw an amazing film, I am terribly proud of Dalibor and Ankica, and terribly grateful. Today's good news gives this story a lovely closure. And a closure to one period of the search for our place in the sun," concluded Hrvoje Hribar, managing director of the Croatian Audiovisual Centre, at the press conference.
The High Sun is set in three different decades, in two neighbouring villages burdened with historical legacy, and follows three stories of forbidden love. The main roles are played by Tihana Lazović and Goran Marković, starring opposite Nives Ivanković, Dado Ćosić, Stipe Radoja, Trpimir Jurkić, Mira Banjac, Slavko Sobin, Lukrecija Tudor, Tara Rosandić and Ksenija Marinković. Director of photography was Marko Brdar, and editor Tomislav Pavlic. The film's producer is Ankica Jurić Tilić, co-producers Petra Vidmar, Frenk Celarc, Nenad Dukić and Miroslav Mogorović, composers Alen Sinkauz and Nenad Sinkauz, sound designer Julij Zornik, set designer Mladen Ožbolt, costume designer Ana Savić Gecan, and make-up artists Mojca Gorogranc Petrushevska and Talija Ivančič. Sound recordist was Mladen Pervan, and assistant director Dragan Jurić.
The film, whose world premiere is scheduled for the 68th edition of Cannes, was produced by Kinorama from Zagreb, with the Slovenian company Gustav film and SEE Film Pro from Serbia as co-producers. The project development was supported by the Croatian Audiovisual Centre and MEDIA programme, and the production by the Croatian Audiovisual Centre, Slovenian Film Centre, Viba Film Ljubljana, Serbian Film Center and the European fund Eurimages. The film's distributer is 2i Film, with Cercamon in charge of international sales and placement.
Since 1991, five Croatian film titles have been included in different sections of the Cannes festival. Short fiction film Ciao Mama (2009) by Goran Odvorčić screened in the official short film competition, and the Critics' Week showed the short film Party, directed by Dalibor Matanić (2009), feature documentary film Sofia's Last Ambulance directed by Ilian Metev (2012) in German-Bulgarian-Croatian co-production, and the short fiction German-Croatian co-production The Chicken, directed by Una Gunjak. Short fiction film Draught (2003) by Dalibor Matanić was presented in 'Quinzaine des réalisateurs'.
Founded in 1946, the Cannes Film Festival is today the most prestigious film festival in the world – both by the number of entries for selection and the by international echoes through reviews, distribution and further festival exchange. Its 68th edition takes place 13-24 May. 'Un Certain Regard' is part of the official festival competition focusing on discovering new poetics and aesthetics of directing.
Here some of the most popular contemporary art film trends were forged: The Death of Mr. Lazarescu by Cristi Puiu and California Dreaming by Cristian Nemescu launched the Romanian new wave trend, and Yorgos Lanthimos's Dogtooth drew attention to new Greek cinema. Also, this programme showed the premieres of some of the most prominent films in the recent years, like Ruben Östlund's Tourist, Kornél Mundruczó's White God, Alain Guiraudie's Stranger by the Lake, Hany Abu-Assad's Omar and many others. The only Croatian film ever shown in this prestigious selection was You Only Love Once by Rajko Grlić, all the way back in 1981.
A Croatian film at this year's Cannes is a follow-up on the series of Croatian films participating at important festivals in the past 10 months. To name just a few: last year's main prize in Karlovy Vary in the short documentary film category for Boris Poljak's Autofocus, Venice Film Festival's award to Ognjen Sviličić's These Are the Rules, followed by the best director award in Warsaw, Grand Prix in Stockholm and Les Arcs. The short film The Chicken by Una Gunjak, co-produced by Siniša Juričić (Nukleus) won EFA award for best European short film in 2014 (60 festivals, 22 awards). The Reaper by Zvonimir Jurić began its festival tour in Toronto's official competition, and Cure – The Life of Another by Andrea Štaka and Love Island by Jasmila Žbanić premiered in Locarno.
All the materials regarding this film, high resolution photos from the press conference and film stills, as well as the film trailer are available on this link.
Title photo: a scene from the film; Ankica Jurić Tilić, Dalibor Matanić, Hrvoje Hribar; press conference audience; Leon Lučev, Zdenka Gold; Ankica Jurić Tilić, Hrvoje Hribar; Arsen Oremović, Mima Simić
All photographs by Neven Krčmarek.