The 62nd Pula Film Festival Set to Start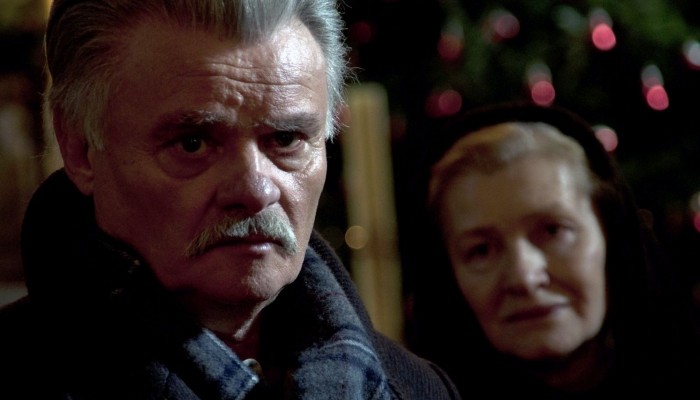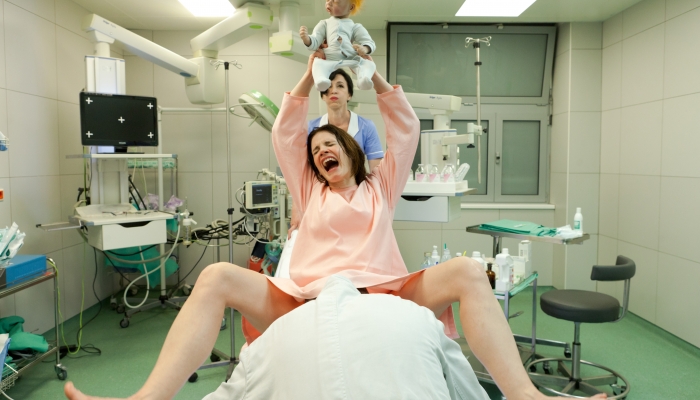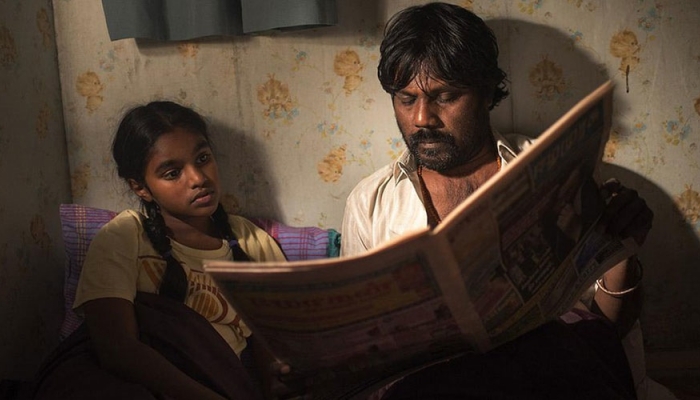 The 62nd Pula Film Festival, to be held July 18-24, will feature a total of 12 different film programmes which will be screening over a hundred different films. The Festival will be held in 14 locations including abundant industry and cultural and music events.
CROATIAN PROGRAMME
The Croatian Programme of the 62nd Annual Pula Film Festival will be screening a total of 30 films – 14 feature films and 16 shorts. Branko Schmidt's Ungiven will not only be premiering in Croatia but will also be opening the festival. Other feature film premieres will include Ivan Livaković's The Enchanting Porkers, Zagreb Stories vol. 3 by multiple directors, Love or Death by Daniel Kušan, These are the Rules by Ognjen Sviličić, You Carry Me by Ivona Juka and Dalibor Matanić's The High Sun. Documentary films that will also premiere at the festival include Matija Vukšić's Children of Transition, Naked Island by Tiha K. Gudac, Consumed by Borut Šeparović and Damir Čučić's The Spirits Diary, as well as minority co-productions No One's Child by Vuk Ršumović, We Will be the World Champions by Darko Bajić and Andrea Štaka's Cure –Life of Another.
Short Pula will be screening 16 films produced in the last year: Tomislav Šestan's Granddaughter, Hana Jušić's No Wolf Has a House, Luka Čurčić's An Awful Pair of Shoes and a Funeral, Breakfast by Salvatore Li Causi, Life is Fair by Arsen Oremović, Indoor Hunting by Kristina Vuković, It's No Big Deal by Gea Gojak, Marko Dugonjić's The Rainfall, Ivan Stanić's Minutes, Sunday Night Special by Neven Dužanec, Ivana Marinić Kragić's Escape, Filip Heraković's The Return, Polenta by Ivan Veljača, A Room With a Slanting View by Davor Žmegač, Jasna Nanut's Hands and A Very Brief Excursion by Igor Bezinović.
INTERNATIONAL PROGRAMME
The International Programme consists of competitive and noncompetitive categories, as well as, in cooperation with the European Film Academy, a short films programme Short Matters!, Dizalica which features films selected for youth ages 16-21, and the children's programme Pulica.
The selected feature films in the competition category of the International Programme include 14 titles, of which stand out this year's winner of the Cannes Film Festival Palm d'or, the French film Dheepan directed by Jacques Audiard, as well as The Lobster directed by Yorgos Lanthimos winner of the Jury Prize at this year's Cannes Film Festival and The Summer of Sangaile whose director Alanta Kavaite won the World Cinema Dramatic Directing Award for this film. Two films which will be having their world premiere in Pula are: Stevan Filipović's Next to Me from Serbia and Streetkids United II: The Girls from Rio (Great Britain, Netherlands, Brazil) directed by Maria Clara Costa. As well, for the first time in Croatia a series will be screened in the noncompetitive category – Dennis Kelly's Utopia.
The international short programme Just Shorts! will screen 12 films, the Dizalica programme (intended for younger film lovers from ages 16-21) five films and the Pulica programme another 12 films.
NEIGHBOURS AND FRIENDS
The newest addition to the Pula Film Festival programme is Neighbours and Friends which will feature films from countries historically and geographically close to Croatia. The winner of this category will receive an award of the same name. The 11 films competing have been selected from existing festival programmes (Croatian Programme – Minority Coproduction, International Programme, Dizalica and Pulica) and are as follows: We Will be the World Champions by Darko Bajić (Serbia, Croatia, Slovenia, Bosnia & Herzegovina, Macedonia), Cure – Life of Another by Andrea Štaka (Switzerland, Croatia, Bosnia & Herzegovina), No One's Child by Vuk Ršumović (Serbia, Croatia), Koza by Ivan Ostrochovsky (Slovakia, Czech Republic), Bota by Thomas Logoreci (Albania, Italy, Kosovo), Next to Me by Stevan Filipović (Serbia), For Some Inexplicable Reason by Gabor Reisz (Hungary), The Invisible Boy by Gabriele Salvatores (Italy), Beautiful Girl by Dominik Hart (Austria) and Sonja Prosenc's The Tree (Slovenia).
RETROSPECTIVE: MASTER OF MAKE-UP IVANA PRIMORAC
With the aim of placing focus on lesser exposed film professions, this year's Pula Film Festival Retrospective will present the work of the master of make-up Ivana Primorac. Her impressive filmography and cooperation with leading film producers is reason enough to feature a compilation of her film opus, including titles such as: That Summer of White Roses by Rajko Grlić (1989), The War Zone by Tim Roth (1999), The Hours by Stephen Daldry (2002), Sweeney Todd: The Demon Barber of Fleet Street by Tim Burton (2007), and Extremely Loud and Incredibly Close by Stephen Daldry (2011).
PULA CINEMATIQUE
The Pula Cinematique is a programme that was introduced for the first time last year with the aim of warning of the catastrophic situation which the Croatian film legacy is currently in. The programme features films that have marked the Pula Film Festival, and once again, this year, Rajko Grlić has selected five films to be screened that have been digitalized and restored: Lisinski by Oktavijan Miletić (1944), Blue 9 by Krešo Golik (1950), Three Girls Named Anna by Branko Bauer (1959), The Emperor's New Clothes by Ante Babaja (1961) and Black Birds by Eduard Galić (1967).
TRIBUTE TO TOMISLAV RADIĆ
The Pula Film Festival, in tribute of director Tomislav Radić, will be screening his films The Living Truth and Kotlovina. Radić came to Pula in 1972 with the film The Living Truth, and no one, perhaps not even Radić himself, expected that the film would incite such controversy. Forty years later he was at Pula for the last time with his film Kotlovina and won six Golden Arenas in the process.
STUDENT FILMS
In cooperation with the Academy of Dramatic Arts in Zagreb, the Student Programme was created and intended for national and international students offering them an opportunity to show their works, as well as create a starting point for future film professionals. This year 19 films will be screened including those directed by Croatian directors: Alone by Lana Kosovac, Apartment Buildings of Rijeka by Matea Šarić, Borba by Tomislav Jelinčić, Semifinals by Tomislav Šoban, Strong Dialect by Dominik Grdić, Institution by Kristina Marić and Vlog by Bruno Pavić.
INDUSTRY PROGRAMME PULA PROfessional
Thematically conceived, the focus of this year's Pula PROfessional programme is geared toward production design, its concept produced by the Golden Arena winner for Production Design, Tanja Lacko. Participants will have the opportunity to expand their knowledge and participate in expert lectures held by renowned European and Croatian production designers: David Munns, Heizo Schulze, Uli Hanish, Damir Gabelica, Tomica Vujnović and Tanja Lacko. A wider theme within the film context will be presented by Charles McDonald (PR expert), Nik Powell (National Film School Director) and Marko Ronjić (ADU visiting associate). Production design and the creation of worlds, anthropological imaginary spaces, space direction, Croatia as a 'fantastic' destination, the secrets of visual perception, the production side of production design, visual effects and virtual reality will be the themes of this year's programme.

The programme Young Cinephiles is an additional professional platform of Pula PROfessional which includes: film analysis, acquiring knowledge necessary for researching the seventh art, as well as interpreting and rating domestic and foreign films. It will be mentored by the well-respected Croatian film critic Nenad Polimac. The eight-member team will participate in surveys and discussions with authors, as well as write blogs and reviews of both domestic and foreign feature and short films.
Furthermore, there will be an accompanying musical-cultural program which will take place in six different locations. Gallery C8 will hold an exhibition titled Building Worlds – An Exhibition on Production Design; SKUC will host the exhibition Mija Aleksić – Being an Actor; photos from the set of Streetkids United II: Girls of Rio will be displayed at Gallery Makina; The Valli Theater will host an exhibition called Idea, Message, Concept – posters from The School of Applied Arts and Design in Pula, while MMC Luka will host the exhibition Cinemaniac 2015, Motovun Video Meet 1976. Every day in Circola visitors will be able to get their groove on after hours of sitting in front of movie screens to the beats of DJ Filjo, Barbari, Sara Renar, Tamara Obrovac and Transhistria Electric, DJ Dogmatica, Jonathan, Ivana Rushaidat and Raketa, as well as DJ Mario Kovač.
For film lists, screening times, and additional programs click on the official festival site link.
Photo Credits: Ungiven; The Enchanting Porkers; Dheepan