Ten Croatian films at Eastern Neighbours Film Festival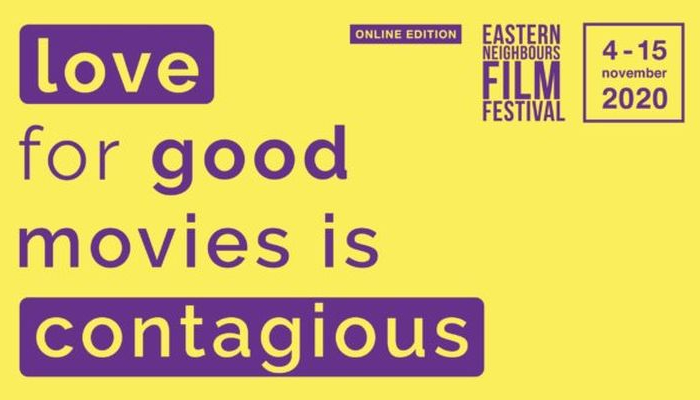 A total of ten Croatian films to screen at this year's Eastern Neighbours Film Festival, held 4th to 15th November, in digital format only.
The Current Relevant Cinema section will feature three films: award-winning Mater, directed and written by Jure Pavlović, along with two minority co-productions – feature film The Son, directed by Ines Tanović (with Croatian co-producer Zdenka Gold of Spiritus Movens), and Aga's House, the fiction feature directed and written by Lendita Zeqiraj (Croatian co-producer is Woolf Films).
The section entitled Documentaries Open Debates includes feature documentary Srbenka directed by Nebojša Slijepčević, alongside Višnja Skorin's If Only Dreams Came True.
Director Andrea Štaka's Swiss-Croatian feature Mare (Croatian co-producer is Tena Gojić of Dinaridi Film) and Father, directed by Srdan Golubović (Croatian producers are Lana Matić and Boris T. Matić of Propeler Film), are screening in the Masters section, while The Diary of Diana B. directed by Dana Budisavljević will appear in the Cinema as Cultural Memory programme.
Representing Croatian shorts is Person, a short documentary directed by Sunčica Ana Veldić, screening in the section Short Takes in Corona Time, while Renata Poljak's Yet Another Departure has been included in the programme called Meet the Team and Watch a Great Film.
The already mentioned films made by women directors will also appear in the section called Women's Power, which means that If Only Dreams Came True, The Diary of Diana B., Mare, Aga's House and Son will also screen in a programme dedicated to a strong all-female line-up.
Eastern Neighbours FF brings new and exciting films from Eastern and Southeastern Europe with the aim of introducing the Dutch audience to the cinema and culture of their neighbours to the east. The festival screens films of different genres and forms, including fiction, documentary, short and animated, most of which will screen for the first time in Holland. This year the festival will showcase 20 films from 15 countries.
Eastern Neighbours Film Festival is held 4th – 15th November, exclusively in online format, while all other details are available here.