Spotlight on Croatia: lots of Croatian films at 25th Guanajuato International Film Festival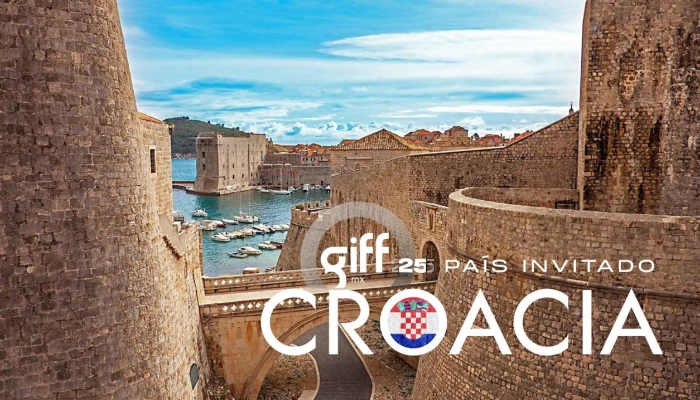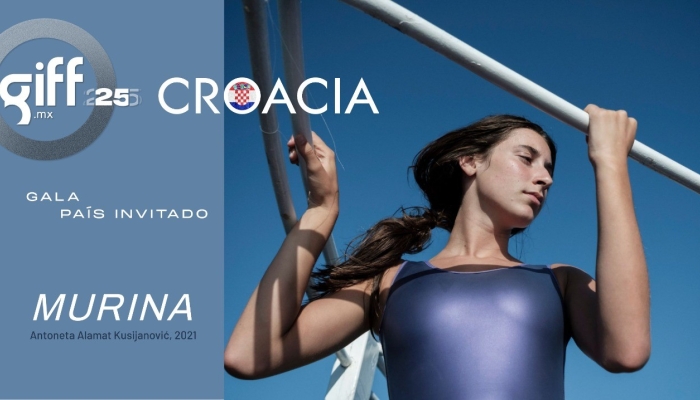 The programme dedicated to Croatian films includes 11 short animated films and the Mexican gala premiere of the award-winning Murina directed by Antoneta Alamat Kusijanović, while two more animated titles will appear in the official competition. In addition, Croatian filmmakers will hold workshops and lectures at the festival, while one of them will sit on the jury of a national Mexican competition programme. The Guanajuato International Film Festival (GIFF) takes place 21st – 31st July.
The focus of the programme País Invitado: Croacia / Spotlight Country: Croatia will bring 12 Croatian titles to the Mexican audience in Guanajuato. These include four heritage titles of the Zagreb School of Animated Film: Kauboj Jimmy (1957), The Cow on the Moon (1958) and Play (1962) by Oscar-laureate Dušan Vukotić, as well as A Visit from Space by Zlatko Grgić (1964), for which Vukotić penned the script.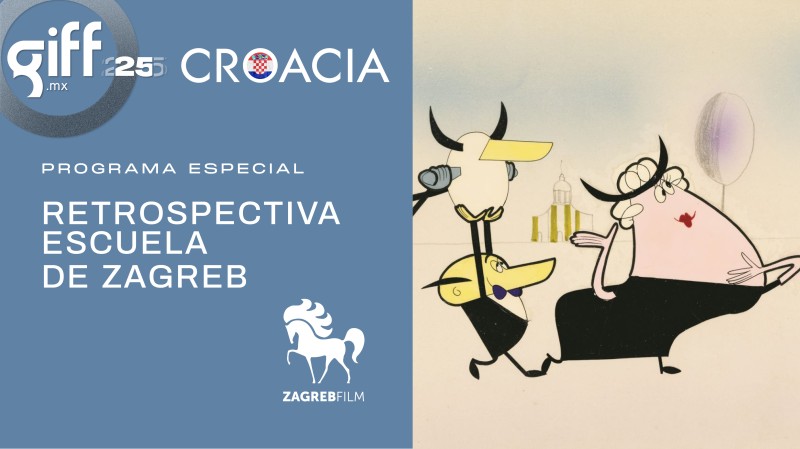 The programme will also feature contemporary titles created as Zagreb Film productions or co-productions: Bruno Razum's Can You See Them?, Marko Dješka's The Son of Satan (Academy of Fine Arts) and Draško Ivezić's Love and Vehicles (co-produced by Adriatic Animation). It also includes Marko Dješka's Slaughtered (Academy of Fine Arts), with Zagreb Film acting as sales rep.
In addition to Love and Vehicles, the Croatian spotlight programme will also present other award-winning works produced or co-produced by Adriatic Animation: Marko Dješka's All Those Sensations in My Belly, Chintis Lundgren's Manivald (Chintis Lundgreni Animatsioonistuudio, Estonia) and Toomas Beneath the Valley of the Wild Wolves, also created by Chintis Lundgren.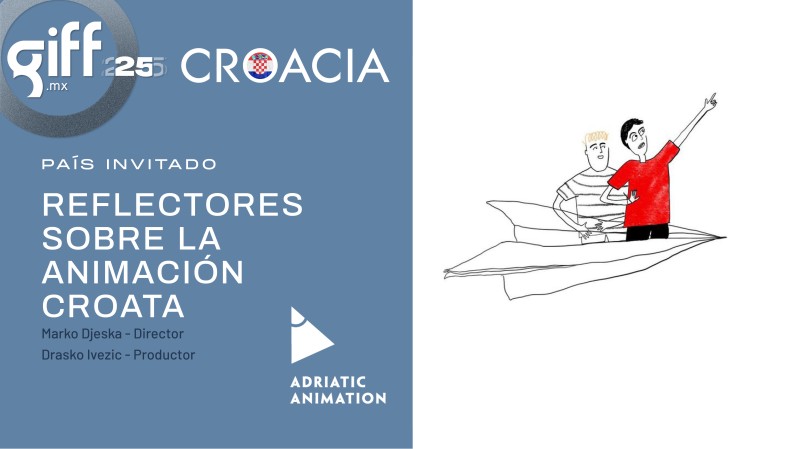 Along with these animated films, the focus programme will present Antoneta Alamat Kusijanović's feature film debut, Murina, last year's Camera d'Or winner at the Cannes Film Festival, here having its on-site Mexican premiere.
Spotlight Country: Croatia programme was created in collaboration between GIFF and Croatian Audiovisual Centre. A list of all the films in programme is available here.
The competition programme at GIFF will include two more titles: Ana Horvat's A Day Out (Kreativni sindikat) and Letters from the Edge of the Forest directed by Jelena Oroz (Bonobostudio). Both films will appear in the films for kids section (Kids in Action / Niños en Acción).
In addition, co-founders of production company Adriatic Animation (Jadranska animacija), animators and producers Marko Dješka and Draško Ivezić, will participate in the industry portion of the festival. Both filmmakers will take part in a conference dedicated to the world of animation in which animators from Mexico, Poland and Croatia will network, introduce themselves and discuss different issues.
Draško Ivezić will also hold a masterclass on pitching for authors of projects in development to be presented at the festival. On the other hand, Marko Dješka will hold a drawing and animation workshop for children and young people.
Croatian filmmakers will also sit on the thee-member international jury: Draško Ivezić in the Mexican Short Film competition, and Marko Dješka in the Animated and Experimental film competition.
This year, the festival runs 21st – 31st July, in three cities in the Mexican state of Guanajuato: León, San Miguel de Allende and Irapuato. GIFF will feature 181 films, of which 128 titles in competition.
The Guanajuato International Film Festival is one of the most important festivals in Central America, boasting three Oscar-qualifying categories, which means that winners of its Short Fiction, Short Documentary and Short Animation directly enter the running for an Academy Award nomination.
Cover photographs: Guanajuato International Fillm Festival