Site Selection in 59th Oberhausen's Competition Programme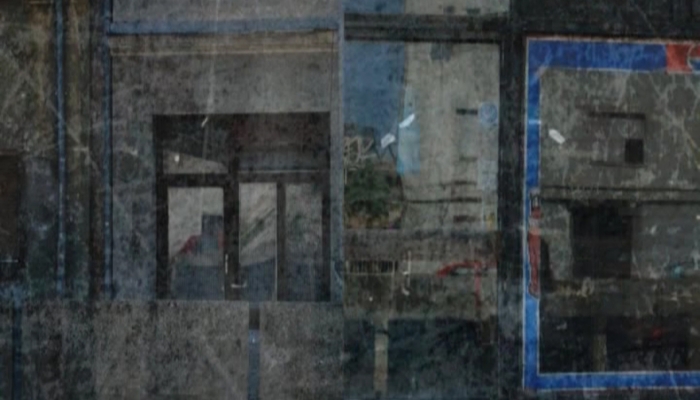 The experimental film Site Selection by Mare Šuljak was selected for the programme of the 59th edition of the International Short Film Festival Oberhausen. The side programme of the festival will present documentary works by Petar Krelja, Krsto Papić and Zoran Tadić. The festival takes place 2-7 May.
Site Selection is a three-minute experimental film containing elements of animation. Composed of photographs of urban facades, it is a film about a fox wandering around the city and seeking its place. The film was screened at 21st Days of Croatian Film, where Mare Šuljak won the best debut filmmaker award. She is also the author of the concept and realisation, while the film was produced by Kinoklub Zagreb.
Mare Šuljak was born in Dubrovnik and graduated from the Academy of Fine Art in 2008 under professor Zlatko Keser. Site Selection is her first film.

Site Selection will be screened in the festival's international competition programme as one of the 57 films from 29 countries, selected among 4960 submitted entries.
Croatian film is also the topic of Festival Profiles, one of the additional programmes of Oberhausen International Short Film Festival. The programme Krelja/Papic/Tadic is dedicated to works of Croatian documentarians Petar Krelja, Krsto Papić and Zoran Tadić. This programme has so far screened films by Dušan Makavejev, Želimir Žilnik, Karpo Godina and Sarajevo documentary film school, trying to acquaint the international audience with works by filmmakers from former Yugoslavia which have not been screened outside of the region for decades. The programmers consider them filmmakers whose works still surprise with their social involvement and modernity, as well as with their critical approach to socialism and bureaucracy. The programme is scheduled for 5 and 6 May and the entire list of films is available at the end of this article. The programme is organised in collaboration with the Croatian Film Clubs' Association, Zagreb Film, Croatian State Archive's Cinematheque and Croatian Audiovisual Centre.

The 59th edition of International Short Film Festival Oberhausen takes place 2-7 May, and its sections will screen around 450 films from 60 countries. The competition programme is divided into five categories, presenting 131 works from 40 countries. More information about the programme is available on the official festival website.

FESTIVAL PROFILES:

Programme 1 – Sunday, 5 May
Hitch Hitch Hitchcock, dir: Zoran Tadić, 7'
Bids Under the Number, dir: Petar Krelja, 13'
An American Woman, dir: Zoran Tadić, 13'
The Knot, dir: Krsto Papić, 15'
Play Time, dir: Zoran Tadić, 12'
Hello Munich, dir: Krsto Papić, 12'

Programme 2 – Monday, 6 May
A Postman from the Rocky Country, dir: Zoran Tadić, 12'
The Others, dir: Zoran Tadić, 13'
Witches, dir: Petar Krelja, 9'
Let Our Voice Be Heard, dir: Krsto Papić, 15'
A Little Village Show, dir: Krsto Papić, 18'
Vigilance Song, dir: Petar Krelja, 10'