Siniša Juričić receives Annual Albert Kapović Award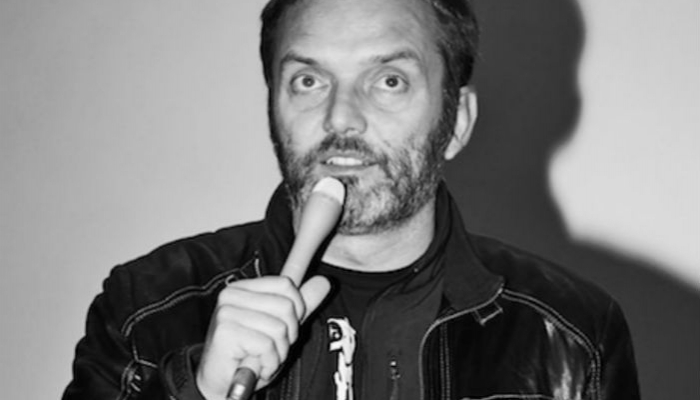 The Annual Albert Kapović Award for exceptional contribution to Croatian film was handed to the Croatian producer Siniša Juričić during the opening ceremony of the 10th Zagreb Film Festival.
The committee of the Croatian Producers' Association consisting of Vanja Jambrović, Marine Andree Škop, Vedran Mihletić, Ivan Kelava and Hrvoje Osvadić decided for the first time to present the award for exceptional contribution to Croatian cinema – to a producer. The first Albert Kapović Award went to Martina Petrović, head of MEDIA Desk Croatia, while the second went to the Head of the Croatian Audiovisual Centre Hrvoje Hribar.

This year the award arguably went to the graduate of the first generation of production students, Siniša Juričić, for exceptional international effort in budgeting and production of documentary film, and especially for co-producing the peculiar documentary Sofia's Last Ambulance, the film selected for this year's Cannes International Film Festival's official programme. A Croatian film is rarely seen in official selections of prestigious festivals, therefore the Cannes success can be seen as an important step forward in the development of Croatian cinema. May this award additionally motivate him for the development and production of new intriguing film stories which will repeat this year's success, said the explanation of the Croatian Producers' Association.

I thank my family for bearing with me, but also another five people who helped the great success of my film: Vanja Sremac, Jadranka Hrga, Ivana Ivišić, Sanja Ravlić from the Croatian Audiovisual Centre, and the bravest and craziest man of our cinema, whom we thank for the audiovisual centre we are so proud of – Hrvoje Hribar, said Siniša Juričić at the award ceremony.

Siniša Juričić was born in Zagreb in 1965. He graduated in Acting in 1990 and in Production in 2009 from the Zagreb Academy of Dramatic Art. He founded Nukleus Association in 2003, Nukleus Film Croatia in 2009 and Nukleus Film Slovenia in 2012. He worked as journalist, editor and producer on Radio 101. He is one of that radio's founders, as well as of Omladinska Televizija (OTV), where he worked as producer and program director. During Homeland War he worked as producer of documentary program and news for Visnews (present-day Reuters TV), German ZDF, BBC Radio and TV and NTV – a major Japanese private TV network. He nwas a member of the BBC team that produced the film Fighting the Peace and won annual British award for the best documentary film. In 1998, together with film director Vinko Brešan, he produced the 11-minute film in 360-degree technique that represented Croatia at EXPO 98 in Lisbon. More than one million viewers saw the film. He is one of the founders of the Zagreb-based Kontrapunkt Festival which attracted the greatest new-jazz performers from the world in the ten years of its existence.

Siniša Juričić is currently focused on production of films and on helping gifted filmmakers from Southeastern Europe to achieve international recognition. While documentary film remains his passion, he is also preparing a feature-length fiction film and the first cross-media production. The films he produced won awards and were financed in Croatia and abroad. Among the latest awards is France 4 Visionary Award for Sofia's Last Ambulance by Ilian Metev, shown in the competition selection of the 51st Critics Week of Cannes Film Festival and Grand Prix of Karlovy Vary Festival.

Last year he taught Production at POU Samobor. He was also visiting professor at the Zagreb Academy of Dramatic Art and he also conducted training programs exOriente, EURODOC and Co-production Meeting Leipzig. He is a member of EAVE, DCM, EURODOC and HDFD networks and of HRUP Supervisory Board.