Series The Last Socialist Artefact wins Grand Prix at Series Mania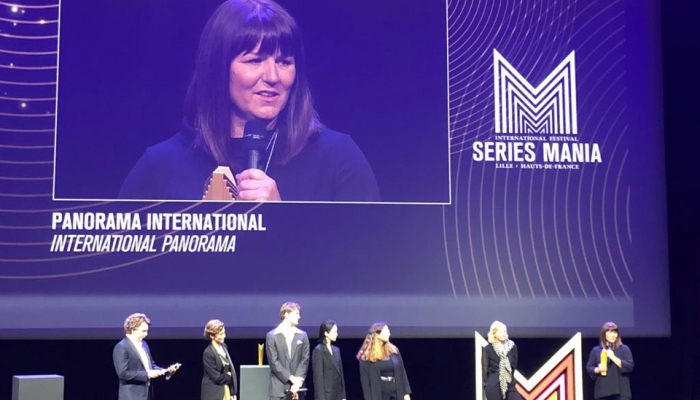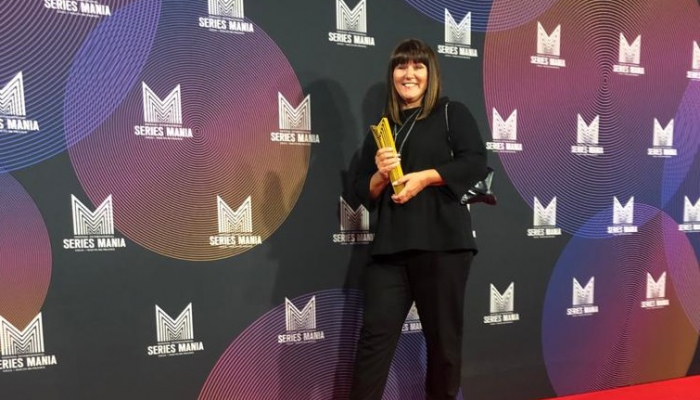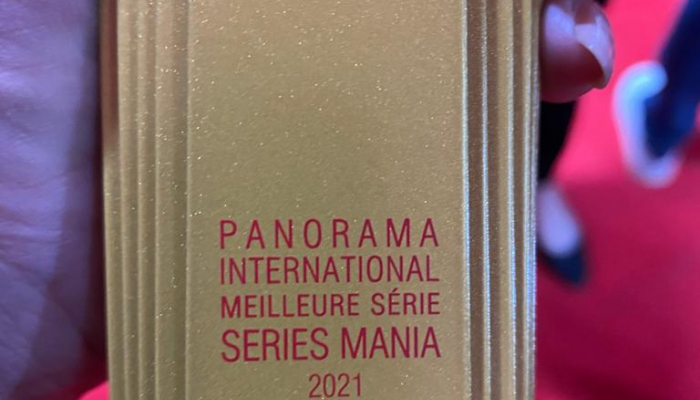 Series The Last Socialist Artefact, produced by Ankica Jurić Tilić and directed by Dalibor Matanić, won the Grand Prix for best show in International Panorama competition, while the award was presented at the gala closing ceremony, held in the French city of Lille
Presenting the award, French journalist and jury president Florence Aubenas called The Last Socialist Artefact a truly unique show, while the award was accepted by the show's producer Ankica Jurić Tilić, who thanked the programmers, jury, the show's entire crew and the audience.
"I would like to say thank you to the audience in Lille because we had this privilege to have a live screenings with a live audience and to get live comments from the people in the audience, which is a privilege we've been deprived from for some time. This is what made this [event] so special. Because our series talks about love, hope, about being together and doing things for each other - so this is why it was great to be surrounded by people on our world premiere," said Jurić Tilić accepting the award.
After the awards ceremony, Jurić Tilić said it was moving that the jury "presented the award with so much joy" and that she could not wait to share the delight with the show's entire team.
The Series Mania festival, held 26th August – 2nd September, screened over 60 exclusive series premieres from all over the world, while The Last Socialist Artefact appeared in the International Panorama competition alongside 14 other shows.
"This is incredible, but from the very start we believed our show was beautiful and special. Now the international community has agreed with us," said Dalibor Matanić who received the news in Croatia, after returning home from the festival held in Lille.
The Grand Prize in Series Mania International Competition went to Icelandic series Blackport, while the list of all winning titles can be found on this link.
The Artefact is based on the novel "No-Signal Area" written by Robert Perišić (Croatian publisher is Sandorf, 2015), while the writers on the show include Hana Jušić, Milan F. Živković and Jelena Paljan. Commenting on the challenges of adapting a literary text, the show's producer Ankica Jurić Tilić said in an interview for influential magazine Variety, "Adaptation is never an easy feat, but I firmly believe we have succeeded in capturing the very essence of the story."
Croatian viewers will be able to catch the series on Croatian Radiotelevision, as part of 2021/22 regular autumn programming.
The series is a Kinorama from Zagreb production, co-produced by Slovenian company Perfo, Serbian Sense Production and Finnish Citizen Jane. The majority of the funding came from the Croatian Radiotelevision and Creative Europe, while screening rights were secured in advance by Slovenian television Pro Plus and Serbian RTS. During development, the project was supported by Creative Europe and the Croatian Audiovisual Centre, which also supported it through its filming incentives scheme, whereas in development the project was presented at international markets CineLink Drama at Sarajevo and precisely at Series Mania, held in Paris that year.
Cover photographs: Series Mania awards ceremony (Ankica Jurić Tilić)