Room 304 Wins Special Mention for Music in Karlovy Vary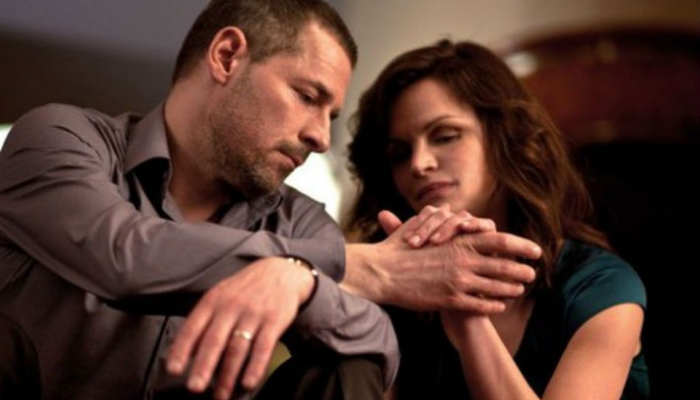 The Danish-Croatian Room 304 directed by Birgitte Staermose has won the Special Mention of the Jury for Best Music at the 46th International Karlovy Vary Film Festival. The award was presented to the director, Birgitte Staermose, at the last night's closing ceremony.
Earlier in the day, the award of the FEDEORA Association was presented to the Croatian director Željka Sukova for the film Marija's Own, screened in the competition programme East of the West in Karlovy Vary. The jury, chaired by the Hungarian director István Szabó, presented the main award (Crystal Globe) to the Israeli film Restoration by director Joseph Madmony. The jury's special mention went to the Czech-Slowak co-production Gypsy by Martin Šulik. The best director is Pascal Rabaté for Holidays by the Sea, best actress Stine Fischer Christensen for her role in the film Cracks in the Shell, while the best actor recognition went to David Morse for the film Collaborator. The complete list of award winners is available here.
The music for the film Room 304 was composed by the British composer and musician Jocelyn Pook, who also wrote the music for the film Eyes Wide Shut by Stanley Kubrick and Chaotic Anna by Julio Medem. The film Room 304 was co-produced by the Danish Alphaville Pictures from Copenhagen and co-produced by Mainframe Production from Zagreb. The festival in Karlovy Vary was its world premiere.
It is great that the film was awarded already at its premiering festival. Last year in Karlovy Vary we had Grlić's Just Between Us, which won the best director award and Europa Cinemas Label. This is our second film at this festival and second award. It is an excellent start for the film, available soon to the Croatian audience at the festival in Pula, said Igor A. Nola from Mainframe Production.
Room 304 is a dramatic puzzle taking place in a hotel in Copenhagen where lives of different nationalities intertwine by chance: a flight attendant seeking closeness, an immigrant striving for revenge, a grief-stricken hotel manager, a woman left by her husband, a bloody-handed receptionist. The film was made on locations of a hotel in Zagreb, and it stars Mikael Birkjćr, Stine Stengade, David Dencik, Trine Dyrholm, Ksenija Marinković, Luan Jaha, Leon Lučev, Ivo gregurević, Ariadna Gil, Magnus Krepper and Lourdes Faberes, while a smaller role is interpreted by the tten-year-old Noa Nikolić (Mother of Asphalt, 2010).
The film was written by Kim Fupz Aakeson, the cinematographer was Igor Martinović, editor Anne Osterud, set designers Peter Grant and Tanja Lacko, costume designer Blanka Budak, make-up artist Ana Bulajić-Črček. The film producer is Jesper Morthorst, and its co-producers Igor A. Nola and Suza Horvat.