Room 304 by Birgitte Staermose and Marija's Own by Željka Sukova in Official Competition of Karlovy Vary Film Festival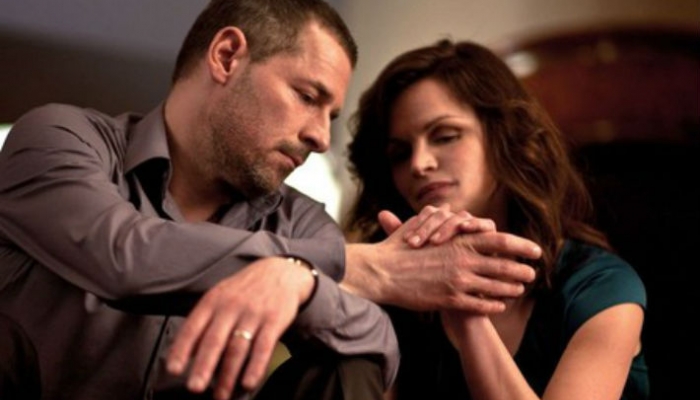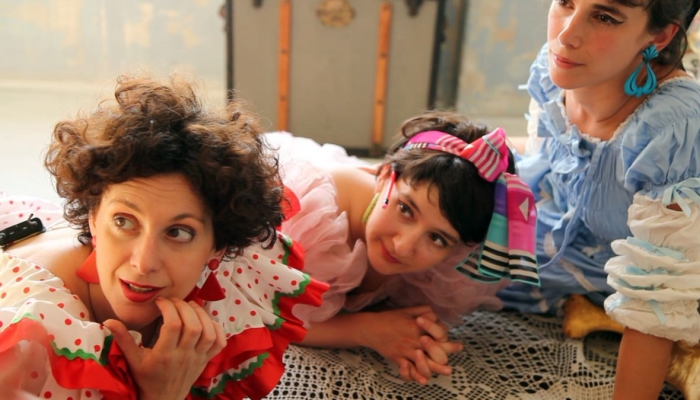 Feature live action film Room 304 by Danish director Birgitte Staermose and documentary film Marija's Own by director and writer Željka Sukova entered the official competition programme of the Karlovy Vary International Film Festival, taking place in the Czech Republic 1-9 July 2011.
The Croatian minority co-production Room 304 was accepted in the Official Competition and will compete for the prestigious festival award Crystal Globe, while Marija's Own is a competition entry in the East of the West programme, presenting in competition films from Central and Eastern Europe, as well as films from the former Soviet Union.
Room 304 will also have its world premiere in Karlovy Vary. The film was produced by Danish Alphaville Pictures from Copenhagen, and co-produced by Mainframe Production from Zagreb.

This drama puzzle takes place in a hotel in Copenhagen, where lives of people of different nationalities intertwine by accident and serendipity: a flight attendant in desperate search of intimacy; an immigrant striving for revenge; a grief-stricken hotel manager; a woman being left by her husband; a bloody-handed receptionist. Unexpected events in three dramatic days merge into a single story of love, loneliness and longing for yesterday.
The film was entirely filmed on locations in a hotel in Zagreb. Room 304 stars Mikael Birkjær, Stine Stengade, David Dencik, Trine Dyrholm, Ksenija Marinković, Luan Jaha, Leon Lučev, Ivo Gregurević, Ariadna Gil, Magnus Krepper and Lourdes Faberes, while a minor role is played by ten-year-old Noa Nikolić (Mother of Asphalt, 2010). The film was written by Kim Fupz Aakeson, the cinematographer is Igor Martinović, editor Anne Osterud, set designers Peter Grant and Tanja Lacko, costume designer Blanka Budak, make-up artist Ana Bulajić-Črček, while the music was composed by Jocelyn Pook (who also composed the music for Kubrick's Eyes Wide Shut). The film producer is Jesper Morthorst, and co-producers Igor A. Nola and Suza Horvat.

Director Staermose said the following about working with a Croatian cast and crew: I found it to be a dream situation. I have never worked with a more dedicated, hard-working and spirited crew than this one. My only regret is that they did not tell me off more. The incredibly talented actors were a true privilege to work with and a gift to the film.
Room 304 is a feature live-action debut of Birgitte Staermose, while her previous works include award-winning short films Now, Look at Me (2001), Small Avalanches (2003), Sophie (2006) and Out of Love (2009), screened at large film festivals such as those in Berlin, Sundance and Rotterdam. Small Avalanches and Out of Love were nominated for best European short film in the European Film Academy competition. Out of Love won several prestigious awards at festivals such as Berlin, Rotterdam, Camerimage festival, Melbourne, and Cinema de Brive festival. She currently works with the respected playwright Peter Asmussen (Breaking the Waves) on the script for her next feature live-action film Julie's Face, based on August Strindberg's play Miss Julie.
This is the second time around that Mainframe Production company and producer Igor A. Nola achieved success at this important festival. Last year, Rajko Grlić's Just Between Us, produced by Mainframe, won the Best Direction Award and European Cinema Label.
Festival participation is of most importance for every film, and especially if a film manages to enter the official competition programme of an A festival, such as Karlovy Vary, then the participation carries even greater significance. In addition to Berlin, Cannes and Venice, it is the only festival awarding the European Cinema Label Award, which is very important alongside the official competition awards because is greatly facilitates European distribution. In that case it is much easier to sell and position the film, not only in European, but world cinemas as well, said co-producer Igor A. Nola about the participation of Room 304 in the official festival competition.
The documentary film Marija's Own had its world premiere at the documentary film festival Hot Docs in Toronto this year in May. At the occasion of the film's participation in the Karlovy Vary competition programme, writer and director Željka Sukova of her debut film, said: We are especially looking forward to the Karlovy Vary festival. My husband, the film's cinematographer and editor is Czech, as are the band Midi lidi, appearing in the film. We have attended the festival before, and what is interesting is that Midi lidi are performing this year at the festival, but not related to our film. I also need to point out that one of the non-modest taglines for our film says Film about Grandma for A Festivals, therefore we are very happy to see grandma travelling the world and, naturally, we will try to follow her as much as possible.
How did she get the idea to make a film about her late grandmother Marija Violić? The director said: The film Marija's Own arose out wish to 'find Marija', who was afraid that one days she would be forgotten. Marija Violić was my grandmother and friend who died in 2004. After ten years in Prague, late in 2008 I returned with my family to my hometown of Rijeka and started living in her apartment. It was a very intense period for me, and still goes on, something like a return to the past equipped in a contemporary manner.
In addition to Željka Sukova, Nina Violić and Mila Čuljak also appear in the film, alongside the Czech band Midi lidi. The cinematographer was Aleš Šuk, and the film was produced by Udruga Ukus.
The International Film Festival in Karlovy Vary was launched back in 1946 and has become one of the most prestigious European A film festivals, annually presenting over 200 latest film titles. With time, Croatian films are becoming an ever more frequent festival participant. In the last ten years, the festival in Karlovy Vary has awarded Vinko Brešan's Marshal (2000), Zrinko Ogresta's Here (2004), Ognjen Sviličić's Armin (2007), Vinko Brešan's Will Not Stop There (2009) and last year Rajko Grlić's Just Between Us (2010). Approximately 500 accredited media representatives from all over the world cover the festival.