Quit Staring at My Plate wins the FEDEORA Award for Best European Film at Venice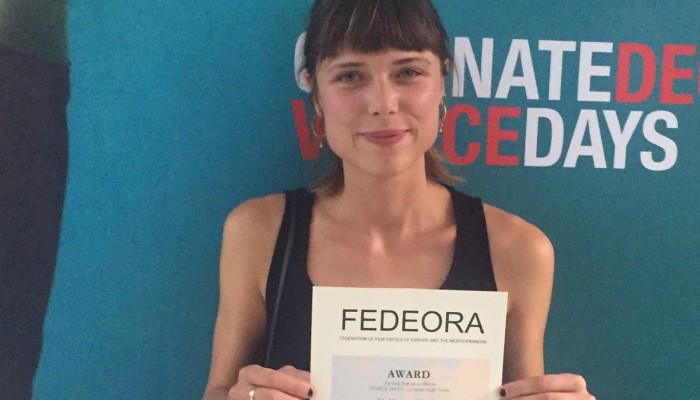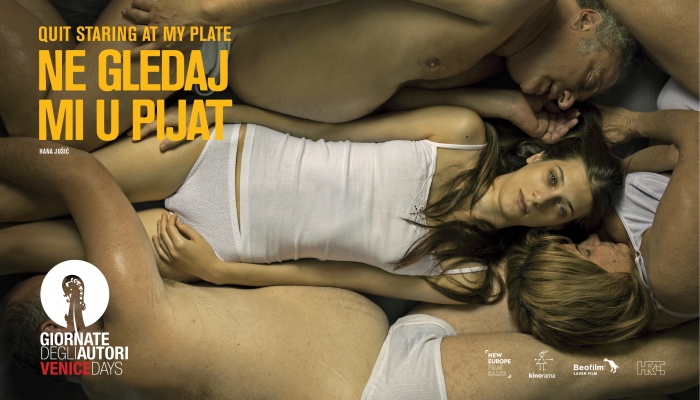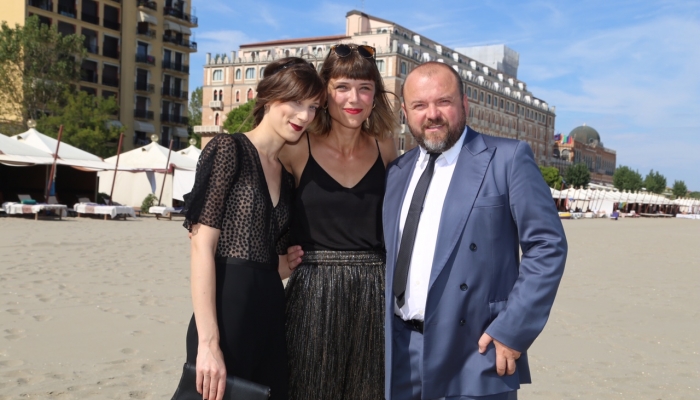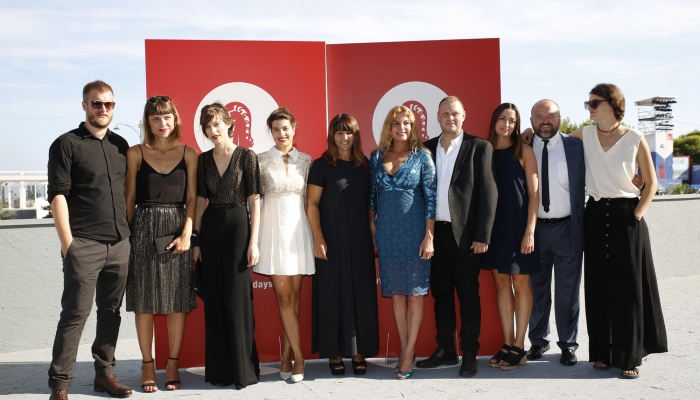 Debut feature film Quit Staring at My Plate by young Croatian director Hana Jušić has won the FEDEORA Award for Best European Film at Venice Days programme, in parallel with the 73rd Venice International Film Festival. Jušić received the award at a ceremony on Friday in Venice with the film's producer Ankica Jurić Tilić.
'The fact that the film even made it into the programme of a festival like this surpassed all my expectations, while the award for Best European Film by FEDEORA was really an unexpected bonus. Since we came back from Venice people keep asking if we'll win anything, including my grandmother, even though just participating was huge for us. Of course, we are really happy with this award and that I can now say yes to the question above, but more than anything, this is an important validation of our work,' said director Hana Jušić.
'It's a wonderful feeling to have our world premiere at a festival like this and then, on top of that, to win. I really respect the FEDEORA awards, I always have the feeling that we are in a 'strict professor's classroom' whenever their jury judges a film. I am so happy that our film has had such a lovely start to its festival journey and I can't wait to show it to local viewers as well,' said producer Ankica Jurić Tilić.
Hrvoje Hribar, head of the Croatian Audiovisual Centre, commented on the latest award for Croatian film at this most significant festival: 'This is a well-deserved award – and fitting. Quit Staring, the work of Hana and her women, as the award says, is the best European film at this year's festival. The first nine days of September 2016 will be remembered by a shower of awards and prizes for Croatian films, and this Venetian FEDEORA goes to the most honest, grim, and most sensible film you can imagine. Hats off to the creativity of all those involved and thanks for their courage and skills.'
Quit Staring at My Plate is a film about growing up and family relationships. Marijana Petković (Mia Petričević) is the film's lead character, whose everyday life revolves exclusively around her family. After her dominant father (Zlatko Burić) has a stroke and is left bedridden, Marijana takes over as the leader of the pack. Marijana works two jobs to support her family, while her irresponsible mother (Arijana Čulina) and her slow brother (Nikša Butijer) only make the situation more difficult.
The film is written and directed by Hana Jušić, the cinematographer is Jana Plećaš, the editor is Jan Klemsche, and the producer is Ankica Jurić Tilić from Kinorama. Co-producers are Peter Hyldahl, Morten Kjems Hytten Juhl and Maria Møller Christoffersenfrom Denmark's Beofilm as well as HRT (Croatian Radio Television). Development and production is supported by the Croatian Audiovisual Centre, while production was also backed by the Danish Film Institute and the multinational European fund Eurimages. The international sales agent is Poland's New Europe Film Sales.
Other FEDEORA Awards went to The Road to Mandalay by director Midi Z for Best Film, Best Debut Director went to Amanda Kernell (Sami Blood, which also won Europa Cinemas Label Award) and Best Actress is Ashleigh Cummings (Hounds of Love), while the Venice Days Award went to The War Show by Obaidah Zytoon and Andreas Dalsgaard.