Premiere of Sieranevada in Cannes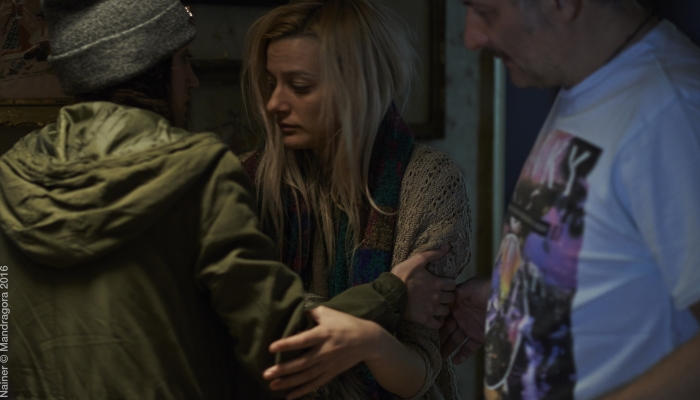 May 12, Cannes – The Croatian minority co-production Sieranevada, by Romanian director Cristi Puiu, premiered, in competition, on Thursday at the Lumiere Auditorium in the festival palace, at the 69th Cannes Film Festival.
The feature film Sieranevada was co-produced by five European nations – Romania, France, Croatia, Bosnia and Hercegovina and Macedonia. Production was carried out by Romania's Madragora and co-produced by Alcatraz Films (France), Spiritus Movens (Croatia), 2006. (Bosnia and Hercegovina) and Sisters and Brother Mitevski (Macedonia).
The film Sieranevada is about a family gathering. Upon returning from a business trip in Paris, a renowned neurologist must pick up his wife on his way to a commemorative dinner honoring his father who died a year ago. Waiting for the priest, attendees discuss wars as well as related and unrelated events in the world. The film is both written and directed by Cristi Puiu, whose film The Death of Mr. Lazarescu won the 2005 Un Certain Regard award in Cannes, and is one of the films most responsible for the new wave of Romanian cinematography.
'The present and the future of film production lies in co-production. There is not one country in Europe, except for perhaps France, that can exclusively finance a film using only local funds. Co-productions are, except for the financial aspect, also important in terms of creativity. They connect different authors from different countries, and that cooperation will often be incredibly encouraging, resulting in great works. For example, it was a real challenge (for both Cristi as a writer and director and actress Petra Kurtela) to incorporate a Croatian actress into a Romanian story with 20 or so Romanian actors. There were numerous obstacles, starting with language, but in the end we got a phenomenal result. Working with Anca Puiu, as with all the other co-producers (Labina Mitevska, Miro Purivatra, Laurence Clerc and Olivier Thery Lapiney) was incredibly inspiring and everything worked like a 'well-oiled machine', as if we had worked together on films before. It was a real pleasure to participate with such wonderful individuals and true professionals in the production of such an important film. The world premiere in competition at Cannes is a major acknowledgement of the film, as well as of all of us who worked on it and is a major step in the whole of Croatian cinematography,' said the film's Croatian producer Zdenka Gold.
The rest of the Croatian team includes actress Petra Kurtela, casting directors Marina Redžepović and Ivana Ivišić, hair stylist Štefanija Roso, make-up assistant Evelina Cikron, filming director Igor Miklošić Figo, composer Bojan Gagić, and visual effects master Tom Vujnović.
The Cannes Film Festival is running from May 11th to 22nd, and being held in parallel is the Quinzaine des réalisateurs programme which, on Thursday, May 19th, will be screening the short film The Beast by Miroslav Sikavica, produced by Zagreb's Propeler Film. More information can be found on the festival's official website.
High-resolution photographs from Sieranevada can be found at this link.