PÖFF Shorts: world premiere for Lucija Mrzljak and Morten Tšinakov's Eeva in Tallinn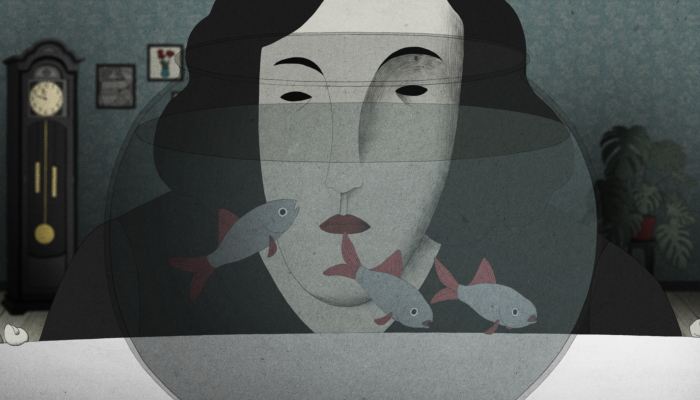 Animated short Eeva directed by Lucija Mrzljak and Morten Tšinakov, a Croatian-Estonian co-production, will have its world premiere at the PÖFF Shorts festival taking place 15th – 23rd November, in parallel with the 26th Black Nights Film Festival, this year screening as many as eight Croatian films, announced earlier.
"It is a great honour to present our film in Tallinn at such a prestigious festival. The film was three years in the making and a large part of production took place during the pandemic, which is why we had to physically and virtually overcome different obstacles. We are grateful to everyone who helped us along this journey. Estonian director Kaspar Jancis who lends his voice in the film will also be with us at the screening. We are looking forward to the film finally starting its journey and cannot wait to see the audience's reactions," said Lucija Mrzljak who directed Eeva alongside Morten Tšinakov.
In addition to the directing duo, the animation was also done by Goran Stojnić and Noemi Ribić, together with their Estonian colleagues Egert Kesa and Tarmo Vaarmets. Morten Tšinakov wrote the script, Lucija Mrzljak created the design, while both worked on the film's editing.
Eeva was produced by Draško Ivezić (Adriatic Animation), alongside Kalev Tamm from the Estonian studio Eesti Joonisfilm.
"Eeva is the third film by creative duo Morten Tšinakov from Estonia and Lucija Mrzljak from Croatia, which we decided to produce thanks to the wonderful experience we had working on their 2018 film, A Demonstration of Brilliance in Four Acts. Here, Morten and Lucija brilliantly capture a widow consumed with guilt and going through irrational emotional phases. It is also a wonderful critique of macho values and society's treatment of women, who have no other recourse but to hide in their own emotional breakdown," said the film's producer Draško Ivezić, adding:
"We are very happy that the film's distribution and world sales have been taken on by French company Miyu Distribution, having had three films nominated for an Oscar in the category of Animated Short. We have an excellent partner in Miyu Distribution that will further raise the visibility of Croatian animation."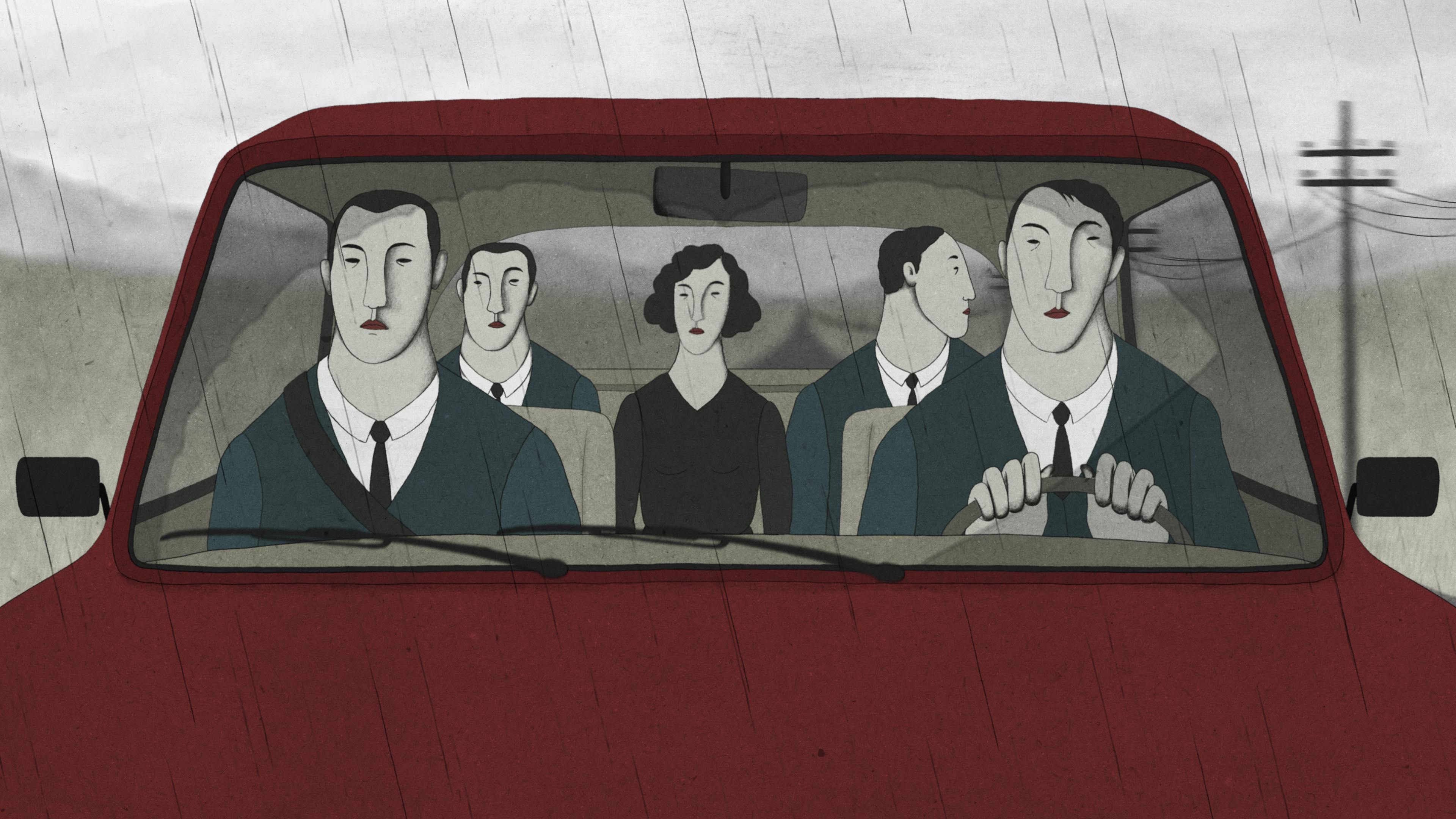 Eeva is a story about the saddest day in Eeva's life as she suddenly becomes a widow. The rain is pouring down at the funeral. There is a lot of crying, too much wine, several woodpeckers and a couple of dreams that fill in the gaps.
The film will have its world premiere in competition at PÖFF Shorts running 15th – 23rd November, concurrently with the 26th Black Nights Film Festival (PÖFF).
As announced before, the Black Nights FF, happening until 27th November will showcase as many as eight Croatian (co-)productions: Filip Heraković's The Pelican in the First Feature Competition, Dubravka Turić's Traces in the Baltic Film Competition, Marko Šantić's Wake Me in Critics' Picks, Ivan Gergolet's The Man Without Guilt also in the First Feature Competition, along with Slobodan Maksimović's Beanie and Radivoje Andrić's How I Learned to Fly, both in the Children's Competition, as well as Jelena Oroz' Letters from the Edge of the Forest and Timon Leder's Mouse House both in the Shorts Kids Animation Competition.
Since its launch in 2007, the Black Nights Film Festival (PÖFF) in Tallinn has evolved into one of the biggest film festivals in Northern Europe annually receiving 80 000 visitors. Since 2014, its international competition programme boasts a FIAPF – International Federation of Film Producers Associations accreditation, making it an A-category festival on a par with only 14 other accredited festivals in the world.