Plenty of Croatian titles at 18th SEEfest in Los Angeles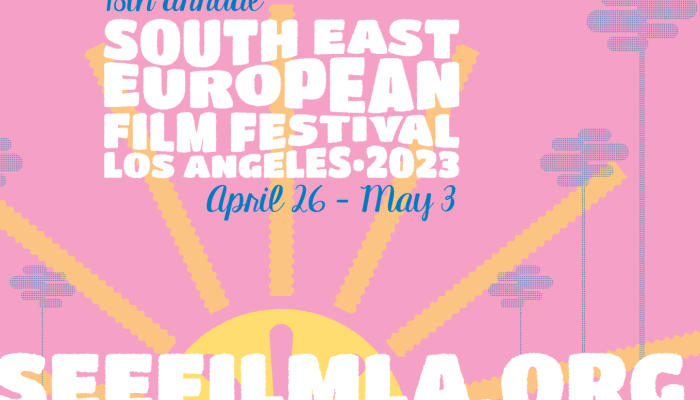 At this year's edition of SEEfest – South East European Film Festival, taking place in Los Angeles, 26th April – 3rd May, the audience will have a chance to see an abundance of Croatian titles of different types and genres, most of which have already won several awards.
Bigger than Trauma, the documentary feature by Vedrana Pribačić and Mirta Puhlovski will have its North American premiere at the 18th SEEfest in Los Angeles. Other Croatian documentaries at SEEfest will include Goran Dević's The Building, its screening also a US debut.
The Los Angeles audience will also get a chance to see Scenes with My Father, the Dutch-Croatian mid-length documentary directed by Biserka Šuran, awarded at the recently held ZagrebDox.
The festival devoted to the promotion of culture and cinematic diversity of Southeast Europe will also showcase plenty of fiction films, including Croatian shorts: Silva Ćapin's Horticulture, Marko Dugonjić's A Moving Target, Nebojša Slijepčević's My Neighbour Wolf, and Eva Vidan's American-Croatian Plima.
In addition, animation shorts Remember How I Used to Ride a White Horse directed by Ivana Bošnjak Volda and Thomas Johnson Volda, Darko Masnec' Salute to the Sun and Branko Farac' Psychographic will also appear at SEEfest.
Among fiction features, there are minority co-productions May Labour Day directed by Pjer Žalica (Croatian co-producers are Lana Matić and Boris T. Matić, Propeler Film) and Teona Strugar Mitevska's The Happiest Man in the World (Croatian co-producer is Vanja Sremac, Terminal 3).
This year's edition of SEEfest will be inaugurated by director Kurdwin Ayub's fiction feature Sonne (The Sun), which recently won the award for best debut film at Berlinale.
A portion of the programme will also be available online. More details about the festival are available on its official website.