Playing Men awarded in Marseille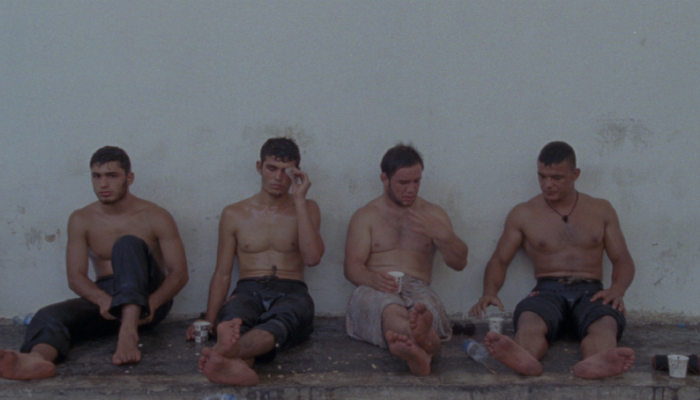 Matjaž Ivanišin's feature documentary film Playing Men was awarded the Georges de Beauregard Prize in the international competition at the 28th FIDMarseille International Film Festival. The film is a Croatian-Slovenian co-production.
The jury, headed by Sharunas Bartas, included Fabienne Babe, Nadia Turinev, Carlos Casas and David Schwartz. The film, along with the prize, received sponsorship from the postproduction company Video de Poche which will make a DCP copy of the film.
The prize is named after Georges de Beauregard, a renowned French producer born in Marseille. He worked on the films Contempt, Breathless, and A Woman is a Woman.
Playing Men is an essayistic documentary film about Mediterranean men observed through their games and relationships between competitors. The film is structured as a travelogue and chronicles a trip through Southern Europe (Slovenia, Croatia, Italy and Turkey) and presents men, young and old, who meet in the same way their ancestors did – in order to play games. But, during filming, the director suddenly falls into a deep creative crisis and turns the camera upon himself, and the film turns into a playful tribute to absurdity. The Croatian co-producer is Restart.
FIDMarseille screens 150 films each year and attracts nearly 25 000 visitors to cinemas, theatres, libraries, art galleries and open cinemas across the city. Many films have their world premieres at this festival. There is also an industrial segment which includes FIDLab, promoting international co-productions, and FIDCampus, workshops for students from the Mediterranean region. The festival was held from July 11th to 17th, and more information can be found on the official website.