Picnic wins Best Short Film at 26th LIFF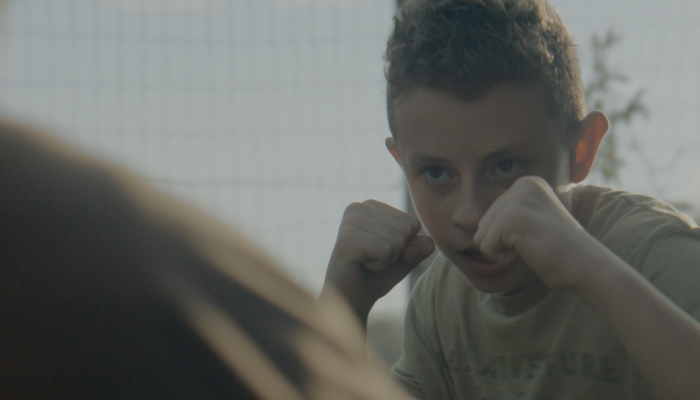 Jure Pavlović's short film Picnic, produced by Sekvenca, has won Best Short Film at the 26th Ljubljana International Film Festival which was held from November 11th to 22nd.
The jury, comprised of journalist Anja Kučko Braun, film critic Bojana Bregar, and program director of the Academic Film Center in Belgrade Milan Milosavljević stated that 'In a society that still has to resolve the conflict with its past and that lacks in empathy, the author offers us a glimpse of a brighter tomorrow through the relationship of a father and son, with minimalist and precise direction and outstanding roles of main characters. A beautiful and emotionally rich film that makes the most of its 13 minutes running time and that stayed with us for a long time after the viewing.'
Picnic is about 15 year-old Emir, who, accompanied by a social worker, goes to visit his father in a semi-open penitentiary in Igman. Traffic slows them down, and forces the visit to be cut short. Jure Pavlović directed the film and also co-wrote it with Džejna Avdić. The cinematographer is Almmir Fakić, the editor is Dragan Von Petrovic, and the producers are Luka Venturin and Jure Pavlović of Sekvenca. The film stars Emir Mušić, Aleksandar Seksan and Senad Alihodžić.
The film premiered at the 65th Berlinale – the International Film Festival in Berlin, and won a nomination for the 28th European Film Awards in the category of Best Short Film at the Drama International Short Film Festival.
Two other Croatian films were screened at the 26th LIFF – the feature film The High Sun by Dalibor Matanić (Avant Premiere programme) and the minority co-production short film The Runner, directed by Peter Cerovšek, Nataša Čiča and Toma Zidić.
The feature film programme awarded Best Film to Rams, directed by Iceland's Grimur Hakonarson, while the FIPRESCI prize went to Family Film by Slovenian director Olmo Omerzu. For more details please head to the festival's official website.
Cover photos: scene from the film; Luka Venturin at the awards ceremony