Parade Wins Berlinale Audience Award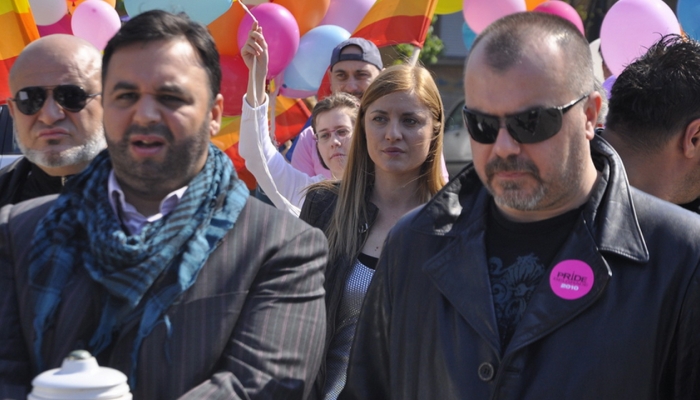 The Croatian minority co-production Parade by Srđan Dragojević, co-produced by Mainframe Production from Zagreb and starring Croatian actors Goran Navojec, Dejan Aćimović, Bojan Navojec, Vedran Mlikota and Sime Grzan, has won three awards at the 62nd edition of the Berlin International Film Festival.
In a fierce competition, next to new films by Volker Schlöndorff, Cao Hamburger and Pen-ek Ratanaruang, the film Parade won the Panorama Programme Audience Award for Best Feature Film. It is the only award at the discretion of the Berlinale audience and the most important in the category of independent juries and audience, voted on by all the visitors of the Berlinale. This year over 23,000 visitors cast their votes.
The official award ceremony hosted by Panorama in association with RTV Radioeins and Berlin Tip magazine will take place on Sunday, 19 February at CinemaxX in Potsdamer Platz. Wieland Speck, Panorama head programmer, Robert Skuppin, head of RTV Radioeins, and Heiko Zwirner, editor-in-chief of Tip magazine, will present the award to Srđan Dragojević. After the ceremony, at 8pm, Parade will be screened as the award-winning film.
In addition to this important merit, Parade also received the Special Mention of the Ecumenical Jury – for outstanding contribution to sensitising the viewers in spiritual, social and human values, and the Victory Column Award, presented by the readers of the popular Berlin LGBT magazine Siegessäule (Victory Column).
Of all the films screened in the Panorama Programme, Parade displays the most unique and outstanding characteristics. Through humour, one of the most powerful expressive means, it unites homosexuals and homophobes, as well as the entire audience. Like no other film, Parade has the power to convey a unique message that we all need love, no matter whom or how we love, no matter if we are old, young, gay or straight. The decision to award the prize to Parade is an expression of the jury's wish to join in communicating this message, says the explanation of the readership jury. The Victory Column award was presented to Dragojević during the Teddy Award ceremony, one of the most important queer awards in the world.
Parade was co-produced by four countries – Serbia, Croatia, Macedonia and Slovenia, and was supported by Eurimages. After the opening it soon became a huge regional hit, attracting more than half a million viewers in Serbian, Croatian, Macedonian, Montenegrin, Slovenian and Bosnian cinemas. Panorama is a programme of the International Berlin Film Festival dedicated to film d'auteur and passionate, critical and involved audiences. This year it had its 14th edition.