On the Other Side at Hong Kong festival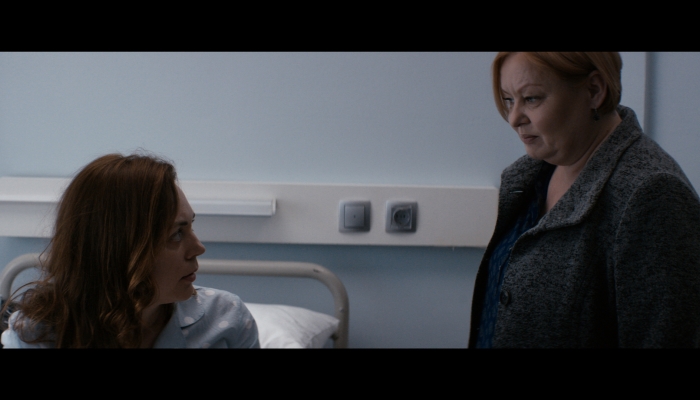 The feature film On the Other Side, directed by Zrinko Ogresta, will be screened at the 40th Hong Kong International Film Festival which will be held from March 21st to April 4th.
The Hong Kong Film Festival is one of Asia's most reputable cultural events. In its 40th year it will screen 280 films from 50 countries. The festival has more than 600 000 visitors.
Ogresta's film will have its Asian premiere on March 22nd in the Global Vision programme. The festival's organizers said, 'Award-winning Croatian filmmaker Zrinko Ogresta (Here, 2003) brings forth a haunting story of the possibilities of forgiveness and of being forgiven. This latest magisterial study of psychological tension takes us into the world of Vesna, a nurse who fled to the Croatian capital, Zagreb, with her children decades ago in search of elusive safety. But then a phone call comes and nothing will be the same…'
On the Other Side had its world premiere at the Berlin International Film Festival, where it won a special jury award from Europa Cinemas Label, followed by three awards at Belgrade's FEST. The film stars Ksenija Marinković and Lazar Ristovski, while the rest of the cast includes Tihana Lazović, Robert Budak, Toni Šestan, Tena Jeić Gajski, Vinko Kraljević, Marija Tadić, Alen Liverić and others.

The film is written by Mate Matišić and Zrinko Ogresta, the cinematographer is Branko Linta, the editor is Tomislav Pavlic, the executive producer is Maja Vukić, the art director is Tanja Lacko, the costume designer is Katarina Zaninović, the make-up artist is Slavica Šnur, while the sound engineers are Mladen Pervan, Martin Semenčić and Ivan Zelić. The producer is Ivan Maloča and the film is produced by Zagreb's Interfilm in co-production with Zillion Film from Belgrade and Croatian Radio Television. The film is co-financed by the Croatian Audiovisual Centre and the Serbian Film Centre.
More information can be found on the festival's official website.