New Croatian Features at the Pula Film Festival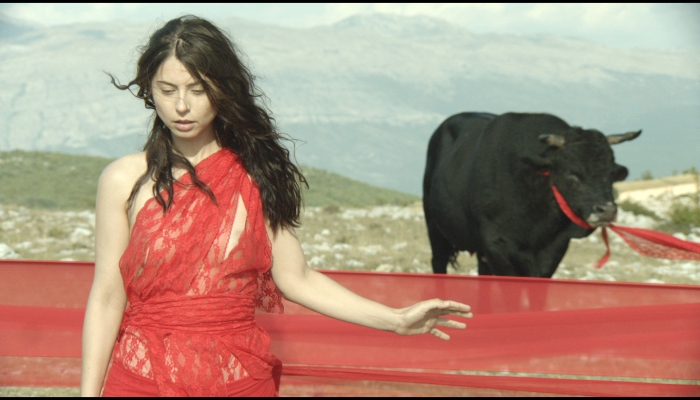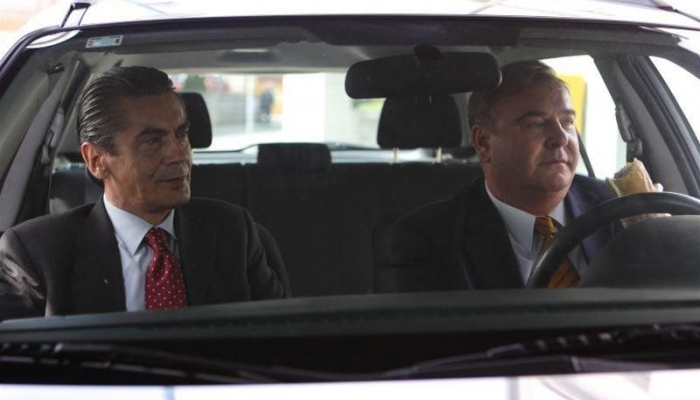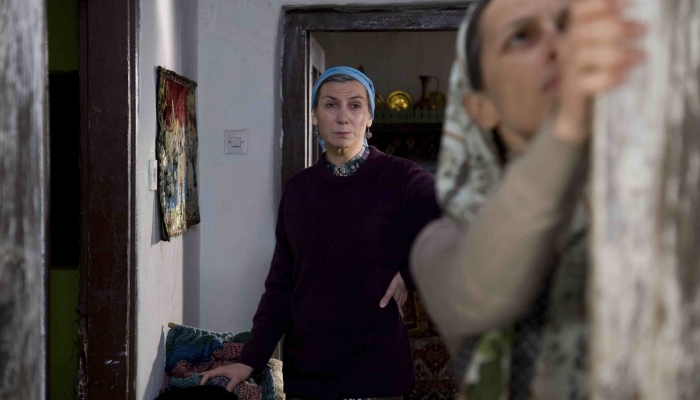 Pula Film Festival is an annual event which traditionally presents most of Croatian feature film production. The festival's national selection is organised as a competition, and this year it will screen 11 feature titles, seven of which were made with the financial support of the Croatian Audiovisual Centre (HAVC). Out of four independently made films, two were backed by HAVC in the post-production phase.
This year's National Selection of the 59th Pula Film Festival takes place from 21 to 28 July. It will open with the premiere screening of Sonja and the Bull, a feature debut by Vlatka Vorkapić, produced by Interfilm in co-production with Croatian Radio and Television. It is a romantic comedy about an animal rights activist who falls in love with a young man whose father organises traditional bull fights. The cast is led by Judita Franković and Goran Bogdan, while the master of bullfighting is played by Dejan Aćimović.

The competition programme of the festival includes a thriller drama Flower Square, recently selected in the official competition of the Montreal World Film Festival (August 23rd - September 3rd). The film's director Krsto Papić is a veteran of Croatian cinema who often received international acclaim (e.g. one of his internationally more acclaimed films, My Uncle's Legacy, was nominated for a Golden Globe in the Best Foreign Film category and in 1990 it won the FIPRESCI award at the Montreal World FF). Flower Square is a story about an actor who finds himself in life danger after he decides to help the police catch a dangerous gangster. The film was produced by Ozana film in co-production with Croatian Radio and Television.
Halima's Path is a touching drama about a Muslim woman named Halima, who is trying to locate the body of her son, buried in a mass grave. The problem is that her son was secretly adopted and his biological mother has not been heard of for the last 20 years. Halima embarks on a search with uncertain results... In 2004, the film's director Arsen Anton Ostojić was nominated for the European Film Academy's European Discovery of the Year award for his feature debut A Wonderful Night in Split, while his last film No One's Son won the Golden Arena in Pula in 2008 for best film, best director, best music and best special effects. Halima's Path produced by Arkadena, in co-production with F.I.S.T. from Bosnia and Herzegovina, Rixfilm from Germany and West End Productions from Serbia.

Children of the Fall is a feature debut by Goran Rukavina about a forensic analyst whose wife disappeared during a mountaineering outing and her body was never found. He lives with his adolescent daughter and a friend who helps him in his everyday life, concealing her feelings for him. Every month he receives mysterious letters, allegedly from his missing wife and soon there are indications that he knows more about her disappearance than he would be willing to admit. The cast includes Leon Lučev, Judita Franković and Ivana Roščić, and the film was produced by Corvus film company.

Zagreb Stories Vol. 2 is a sequel of the eponymous omnibus from 2009, in which nine young talented directors told seven urban tales about different aspects of life in the Croatian capital. This time six directors tell six stories about different aspects of love: parental, family and, ofcourse, romantic love. The film was produced by Propeler film in co-production with Alka film and Restart (Slovenia).

Two films that were made by the financial support of HAVC, but already have been distributed in Croatian cinemas, will also be screened as a part of the National Competition in Pula. One of them is Vegetarian Cannibal by Branko Schmidt, a disturbing satire taking place in the milieu of Croatian health system. The protagonist is a renowned gynaecologist, an utterly immoral character who will stop at nothing to fulfil his ambitions. Vegetarian Cannibal was hailed by the critics, especially the performance by the leading actor Rene Bitorajac. The film also participated in the official selection of the Moscow International Film Festival. The producer is Telefilm.
Also, the national selection will screen Night Boats by Igor Mirković, a feature live action debut by a director known for his feature documentary about the new wave in Croatian music, Happy Child, which was a box office success in 2003. His feature debut is a romantic drama about two nursing home inmates, who realise towards the end of their lives that once upon a time they might have been each other's first love. The film stars two acting veterans: Ana Karić from Croatia and Radko Polič from Slovenia, and it was produced by Studio dim in co-production with Bela Film from Slovenia and Delirium from Serbia.

One of the two independently produced films that were later financially backed by HAVC to cover for post-production costs is A Letter to My Dad, a feature debut by acclaimed Croatian editor, documentarian and avant-garde filmmaker Damir Čučić. This intimate tale speaks of an archetypal father-son conflict. The son decides to resolve it by making a video for his father and telling him everything he thinks his father should hear. The producer is Croatian Film Association.

The second title is Hives, an ambitious project presenting a collaboration between several European film academies: Academy of Dramatic Art from Croatia, NFTS from the UK, Sam Spiegel Film and television School from Israel, FAMU from Czech Republic and IFS from Germany. It is an omnibus about five characters coming from different parts of the world, connected by breaking news about the disappearance of bees, heard by the protagonists on the radio.

Among other titles, there is also No Laughing Allowed by Davor Žmegač, a comedy produced by Croatian Radio and Television about a middle-aged man. Luck turns its back on him, so he is forced to suddenly cope with a series of problems in his seemingly harmonious life. Another one is Accidental Passer-by, a directing debut by the prolific Croatian independent producer Jozo Patljak, described as a psychological drama about people from the margins of Croatian society. The protagonists are a young man making his living by collecting plastic bottles from the trash and a middle-aged waitress who decides to help him resolve his issues. The production company is Alka film. The film has been made in 3D, and it will also be the first Croatian feature to be screened in Arena in Pula in 3D.

The festival's official selection also includes a section of minority co-productions, presenting two co-productions with Serbia – A Practical Guide to Belgrade with Singing and Crying by Bojan Vuletić, co-produced by Kinorama from Croatia, and Parade by Srđan Dragojević, co-produced by Mainframe. Parade also has the best Croatian box office score, with about 160,000 viewers. At this year's Berlinale it was screened in the Panorama selection, winning two awards, including the Audience Award.

A special screening of Sofia's Last Ambulance, directed by Ilian Metev, will also take place outside of the official selection. This documentary film was screened at this year's Cannes Film Festival's Critics Week, where it won the France 4 Visionary Award, and it recently received the Grand Prix for best documentary film at Karlovy Vary International Film Festival.

Films from the official selection compete for Golden Arenas in the following categories: best film, director, screenplay, leading and supporting actor and actress, camera, editing, set design, costumes, as well as special Golden Arenas for make-up, sound and special effects. The awards in all categories are decided by a jury. In the minority co-production section three Golden Arenas can be awarded, in the same categories as the national selection.

More information about the festival and the selection is available on the official festival website.

All additional information can be requested at press@havc.hr.
Cover photos: Sonja and the Bull; Flower Square; Halima's Path; Children of the Fall