Nebulae 2021: Pitching of Croatian projects launches industry programme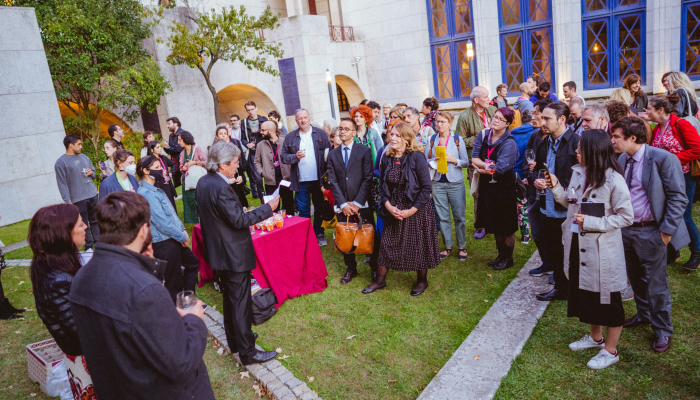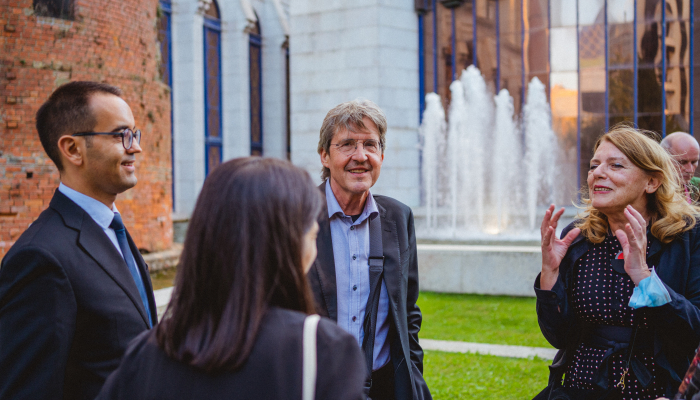 In parallel with the opening of the 19th edition of the International Documentary Film Festival in Lisbon Doclisboa, the Nebulae, a festival platform dedicated to film professionals and networking, to which this year's partner country is Croatia, began with a ceremony and a pitching session for Croatian projects. The festival takes place in the Portuguese capital until October 31st.
"Together with the Croatian Audiovisual Centre, that I'd like to thank for the support, we built a strong and intense programme of activities, meetings and presentations that will allow us to get to know more about the film production of this country" said Glenda Balucani, coordinator of Nebulae, whom, alongside Miguel Ribeiro, co-director of Doclisboa, welcomed the festival's guests as well as the Croatian delegation.
"On behalf of my country, and in particular of our vibrant documentary community, we are truly pleased to be the featured country of Nebulae-DocLisboa this year. Planning was a challenge in the era of covid - Glenda and Miguel, thank you for persevering to make this a reality. Since my first visit to Portugal in 1990, I have always felt a sense of kinship. Maybe because we are both small and with an orientation to the sea, and in fact then to the world. Emigration has been a part of the heritage of both of our societies.
In the audiovisual sector we share similar challenges as so-called low production capacity countries. It should come as no surprise then that Portugal and Croatia find themselves to be natural allies in the European policy debates which shape our future. Luis' calm but purposeful leadership as President of the European film agencies (EFAD) is widely appreciately. Both of our countries have managed to find our paths to success at major international festivals. We are both very desirable filming destinations not only because of our beautiful landscapes, but also because of the high quality of our film professionals. Twenty of them are here from Croatia and very happy and honoured to be part of the activities of the forthcoming week.
My team at HAVC and I are proud to open this first ever inter-institutional cooperation of this sort between Portugal and Croatia and I am confident that it is the beginning of a lasting relationship," said HAVC CEO Chris Marcich.
More than 50 guests attended the cocktail that preceded the opening ceremony of the festival, including Anita Tršić – Ambassador Extraordinary and Plenipotentiary, and Boris Dumančić – First Secretary, from the Croatian Embassy in Lisbon.
To open this year's Nebulae, two pitching sessions were hosted in which twenty-three filmmakers had the chance to present their projects in development to a wide film professional audience. The first one introduced 9 Croatian productions and co-productions, chosen from 40 submissions.
Photos from the lauching of Nebulae and the pitching sessions can be found HERE. (Note: the author of the launching of Nebulae is Gonçalo Castelo Soares; author of the pitching sessions is João Alves).
The list of Croatian projects can be found HERE.
Also, two projects from Germany and Georgia, Invited Countries in previous editions, took part. The second session was dedicated to the participants of Arché, our projects development lab, showcasing 12 film projects from Portugal, Spain and Latin America.
The session was held onsite and online for more than 200 people, through live streaming at Nebulae's platform, taking the projects to all accredited industry professionals and therefore enhancing collaboration and co-production possibilities. The presentation will be available to professionals until October 31st, alongside the four Croatian films presented at Doclisboa's video library, providing an unique opportunity to discover the most recent Croatian productions.
The winners of the DAE Talent Encouragement Award (Free memberships for one year for the director(s) and producer(s) and a tailor-made consultancy session with DAE senior consultants) and Pitch the Doc Award (Special mention to one of the selected projects of the Invited Country),will be announced in an online closing ceremony, on October 31st, while the winners of the Arché Awards will be known at the Festival Closing Ceremony that will take place onsite on October 30th.
More details about Nebulae and Croatia – the Invited Country can be found at this link.
Two Croatian films are screening at this year's Doclisboa: Factory to the Workers, written, directed and shot by Srđan Kovačević, and the student film Between Summers directed by Anja Koprivšek. In addition, the Green Years section is presenting works from the Academy of Dramatic Arts in Zagreb.
Cover photographs: launching of Nebulae