Croatian films and projects at 19th Doclisboa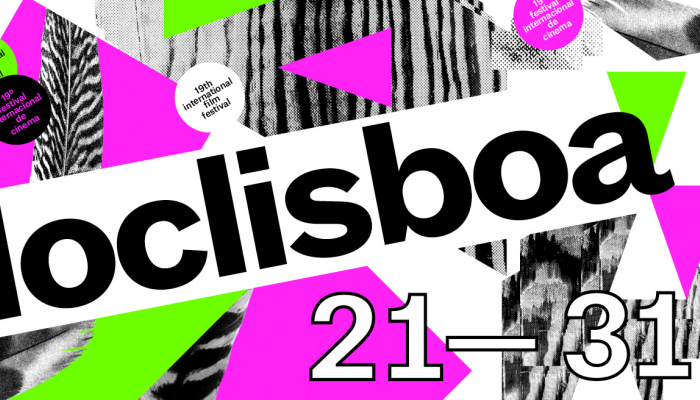 Srđan Kovačević's documentary feature Factory to the Workers is screening at the 19th Lisbon International Documentary Film Festival, Doclisboa, held 21st - 31st October. The programme also features Croatian student film Between Summers directed by Anja Koprivšek, and a retrospective block of films from the Academy of Dramatic Art in Zagreb. In addition, nine Croatian projects will be presented as part of the Nebulae industrial program to celebrate the partnership with invited country Croatia.
Factory to the Workers, written, directed and shot by Srđan Kovačević will appear in the programme From the Earth to the Moon and will be competing for the Healthy Workplace Award given by the European Agency for Safety and Health at Work.
The film had its world premiere in the International Competition at the 28th Sheffield DocFest in June of this year, winning the award for Best Film at the domestic Liburnia Film Festival this summer.
Factory to the Workers is a Fade In production, with producers Sabina Krešić and Luka Venturin. The film received support from the Croatian Audiovisual Centre and the City of Zagreb.
The Green Years competition devoted to student films and young authors will feature Between Summers directed by Anja Koprivšek, which is a Zagreb Academy of Dramatic Art production. The half an hour feature centres on Zimka and Nazmija, two sisters from a Roma family growing up in Zagreb. Their relationship is marked by the clash of their characters, but also the strength of their sisterly bond. As they are about to start high school, they spend the summer dancing, singing and wandering around the parks and streets of Zagreb. Zimka's departure to live in a student residence and her relationship with Tin put a new strain on the sisters' relationship. The film follows them during a turbulent time in their lives, raising the question of whether everyone has the right to a carefree adolescence or whether that is a privilege of the few.
The best film in the Green Years programme will be selected by a three-member jury, which also includes Croatian director Igor Bezinović.
Each year, the Green Years section collaborates with film schools, this year presenting works from the Academy of Dramatic Arts in Zagreb. It is a retrospective programme of 16 films, created from the 1970s to the present, and will include early works of some of today's renowned directors, such as Vinko Brešan (Our Stock Exchange), Zrinko Ogresta (Intermezzo), Ivan Salaj (Second Floor, Basement), Nenad Puhovski (Činča), Katarina Zrinka Matijević (Duel) and many others.
A full list of titles in the programme dedicated to the Academy of Dramatic Arts is available on this link (section: ADU Special Session).
Croatia at Nebulae
Each year Nebulae, the industry section of the Lisbon International Documentary Film Festival chooses a partner country and presents film professionals from that country. This year, with the support of the Croatian Audiovisual Centre, Doclisboa is hosting Croatia by organizing a special programme consisting of meetings, presentations and a pitching session for projects from Croatia.
The pitching will be an opportunity to present selected projects in development to a wider international professional audience, that is, festival selectors, producers, distributors and other international film professionals.
Selected Croatian projects:
• A Year of Endless Day, Renata Lučić
Production: Tamara Babun – Wolfgang&Dolly
• Be Realistic, Demand the Impossible, Vanja Juranić
Production: Vanja Jambrović, Tibor Keser – Restart
• Being Related to John Malkovich, Luka Mavretić
Production: Paulina Križić, Anita Juka – 4Film
• Cordon, Anton Mezulić
Production: Oliver Sertić, Suzana Erbežnik – Restart
• European Union Wolf, Jadran Boban
Production: Dana Budisavljević, Miljenka Čogelja – Hulahop
• Motel, Filip Mojzeš
Production: Daria Blažević – Artistic organization Kadromat, Matej Merlić – Castor Multimedia
• My Brother's Children Milivoj Puhlovski
Production: Mirta Puhlovski – Metar60
• People in My House, Tatjana Božić
Production: Magdalena Petrović, Wout Conijn, Jacob Gesink – LEWA productions, Conijn Film, Spacedust productions (Croatia, the Netherlands)
• Underground Top Chart, Lidija Špegar
Production: Nenad Puhovski, Factum
All the titles have received support from the Croatian Audiovisual Centre.
In addition, four Croatian titles will showcase the latest in domestic production, at the festival online video store.
• The Building, Goran Dević
• On the Cold Line, Goran Ribarić
• The People Are the Way, Tomislav Krnić
• Osijek – Copenhagen, City Searching for a Killer, Ivan Faktor
Nebulae is held onsite, 21st – 25th October, and continues online until 31st October.
Doclisboa was launched in 2002 and is part of the DOC Alliance – a partnership of seven European documentary festivals. The one in Lisbon is held 21st – 31st October of this year. More details about the festival is available on Doclisboa's official website.