Murina wins award for best debut film at Cannes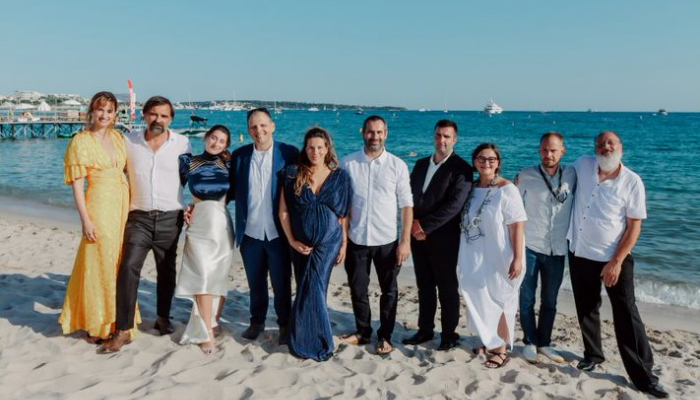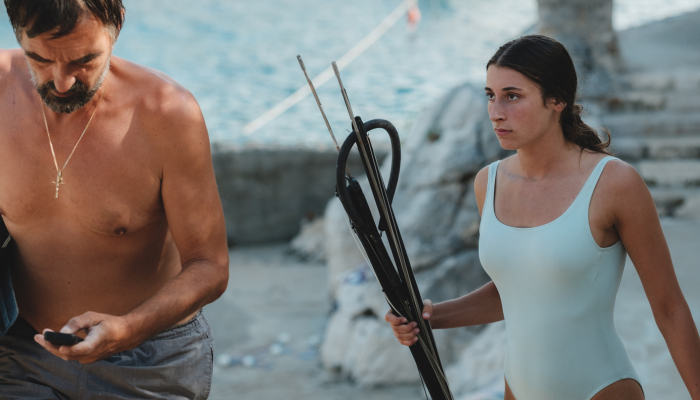 At this year's Cannes Film Festival gala closing ceremony, held on Saturday, 17th July, Antoneta Alamat Kusijanović's Murina wins the prestigious Camera d'Or, one of the biggest international achievements of Croatian film to date.
Camera d'Or is the annual Cannes Film Festival award bestowed on the best first feature film from all festival programmes (Official Selection, International Critics' Week and Directors' Fortnight), with 31 titles vying for the award this year.
This is the first time since Croatian independence that a Croatian feature film has appeared in the Directors' Fortnight (Quinzaine des Réalisateurs), held since 1969 as an independent section of the Cannes Film Festival, showcasing short and feature-length fiction and documentary films from across the world and highlighting new directing talents endowed with bold and unique poetics.
Presenting the Camera d'Or Award, jury president actress Mélanie Thierry said the jury had reached their decision easily and without any second thoughts. There to accept the award was Murina co-screenwriter Frank Graziano.
Murina screening at Cannes, held before a full auditorium at the Théâtre Croisette, also marks the film's world premiere, with director Antoneta Alamat Kusijanović, cast members Danica Ćurčić, Gracija Filipović, Leon Lučev and Jonas Smulders, co-screenwriter Frank Graziano and other crew members, including actress Tatjana Filipović, music composer Evgueni Galperine, producer Danijel Pek, co-producers Zdenka Gold and Jožko Rutar, editor Vladimir Gojun and costume designer Amela Bakšić in attendance.
The film's first major award arrives on the wave of excellent audience feedback and initial positive reviews in foreign media. Murina's Croatian premiere was held Saturday, 17th July, at the Pula Film Festival. The screening at Pula is followed by cinema distribution across Croatia.
Murina is a psychological family drama set over the course of four days on one of the Croatian islands, largely inspired by the director's multi-award-winning fiction short Into the Blue. The film was shot on location on the island of Hvar, the Kornati archipelago and the island of Koločep near Dubrovnik.
Director Antoneta Alamat Kusijanović was born in Dubrovnik. She holds an MA from the Academy of Dramatic Art in Zagreb and an MFA in directing from Columbia University in New York. Prior to Murina she directed Into the Blue, a fiction short awarded at Berlinale, winner of the Heart of Sarajevo and a Student Academy Award nominee.
Alamat Kusijanović co-wrote the script with Frank Graziano, while Danijel Pek (Antitalent) and Rodrigo Teixeira (RT Features) produced the film, with co-producers Zdenka Gold (Spiritus Movens), Jožko Rutar (SPOK Films) and Miha Černec (Staragara). The film's creative team also includes Helene Louvart (director of photography), Ivan Veljača (production designer), Amela Bakšić (costume designer), Snježana Gorup (make-up artist), Julij Zornik (sound designer), Vlado Gojun (editor), Poster (visual effects), as well as Evgueni Galperine and Sacha Galperine (music composers). Murina stars Gracija Filipović, Leon Lučev, Danica Ćurčić and Cliff Curtis.
High-resolution photographs from the premiere are available HERE. The photographs are royalty free, with author credits attributed to Alban Pinchon.
Cover photographs: Murina cast and crew in Cannes; a scene from the film