More awards for Jure Pavlović's Picnic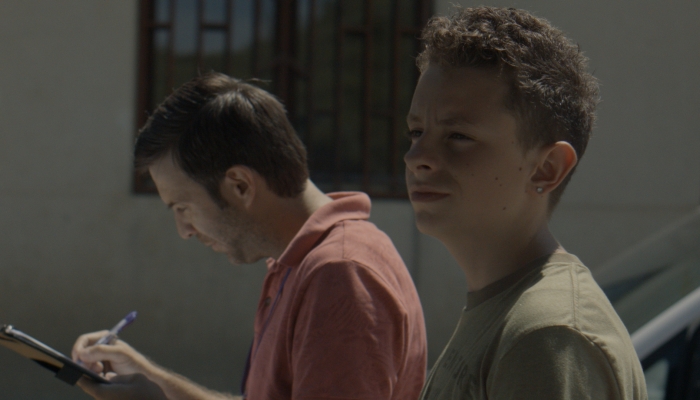 Jure Pavlović's short film Picnic has been recognized at two recently held international festivals. At the Vilnius International Short Film Festival, Picnic received an honorable mention from the jury, while the film's actors were awarded at the Mediterranean Short Film Festival in Tangier.
The 10th edition of the Vilnius International Short Film Festival was held from October 7th to 11th. The main prize was awarded to Aïssa by French director Clement Trehøje-Lalanne, while Picnic received an honorable mention from the jury.
The Tangier Mediterranean Festival of Short Film awarded Best Actor to both Emir Mušić and Aleksandar Seksan for their roles in Picnic. The festival was held from October 5th to 10th in Tangier, Morocco, and featured Branko Ištvančić's Midnight Grey and The Walker by Filip Mojzeš in the competition programme.
Picnic is about 15 year-old Emir, who, accompanied by a social worker, goes to visit his father in a semi-open penitentiary in Igman. Traffic in Sarajevo slows them down and shortens the visit. Jure Pavlović is the director and also co-wrote the film with Džejna Avdić, while the cinematographer is Almmir Fakić, and the editor is Dragan Von Petrovic. The film stars Emir Mušić, Aleksandar Seksan, and Senad Alihodžić. The producers are Luka Venturin and Jure Pavlović of Sekvenca.
The film premiered at the 65th Berlin International Film Festival, while it won a nomination for the 28th European Film Awards in the category of Best Short Film at the International Short Film Festival in Drama.
For more information on the Vilnius festival please click here, while information on the Tangier festival can be found here.