Minority Croatian co-production House of Others wins East of West Grand Prix at 51st Karlovy Vary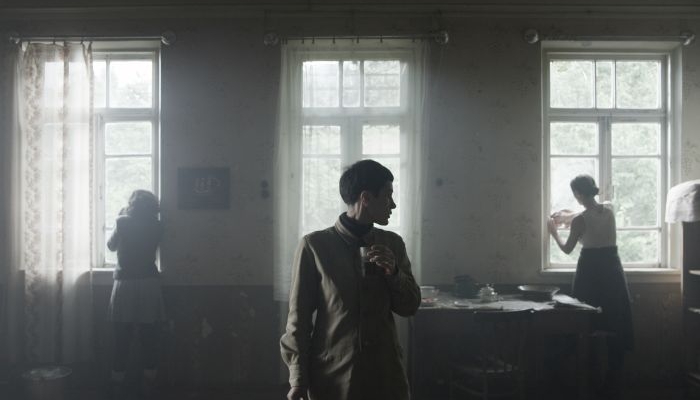 The feature film House of Others is a Georgian-Russian-Spanish-Croatian co-production. The director is Rusudan Glurjidze who, along with David Chubinishvili, wrote the film. This is her debut feature film and her award came accompanied by a monetary prize in the amount of 15 000 dollars. The 51st Karlovy Vary International Film Festival was held from July 1st to 9th.
The film's producer is Zurab Magashvili, and the production company is Cinetech Film Production. The Croatian co-producer is Dario Domitrović from Embrio Production who, along with Dušan Maksimovski, was also the sound engineer. Along with them, the Croatian crew included Dominik Krnjak, Hrvoje Šimić and Ivan Komlinović. The film is about two families who survived a short but devastating civil war. Supporting the winning side, they were given homes once belonging to the losing side, but despite this it seems they can't continue peacefully because the war still consumes their everyday lives. The battles are still present, but are being fought within themselves. The East of the West competition programme brings first and second films by talented directors from Eastern Europe and the former Soviet Union.
The Grand Prix, the Crystal Globe, at the Karlovy Vary International Film Festival went to the Hungarian feature film It's Not the Time of My Life, directed by Szabolcs Hajdu, who also won the Best Actor award for the role he played in his own film. Damjan Kozole won Best Director for the Slovenian-Macedonian-Bosnian and Herzegovinian co-production Nightlife, and the Special Jury Prize went to Russian film director Ivan Tverdovsky for his film Zoology, while the Audience Award went to Captain Fantastic by American director Matt Ross and starring Viggo Mortensen. LoveTrue (USA) won Best Documentary, and is an essay on love directed by Alma Har'el. All winners, along with their awards, received monetary prizes as well.
All other details can be found at the Festival's official website.