Mia Petričević brings home fifth award for Quit Staring at My Plate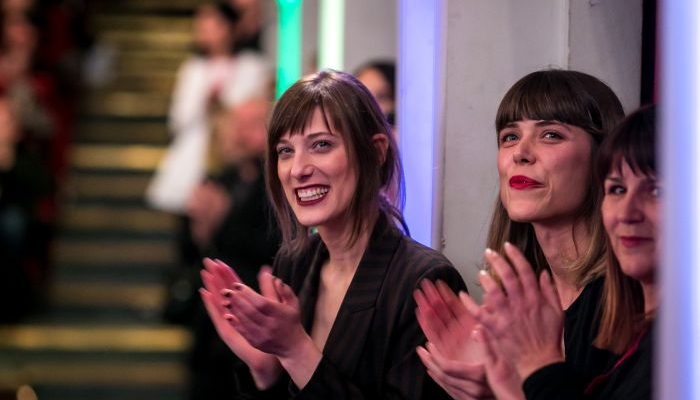 Mia Petričević won Best Actress for her role in Quit Staring at My Plate, the debut feature film by director and writer Hana Jušić, at the recently held 18th Bratislava International Film Festival.
The jury, consisting of Canan Gerede, Turkish film director and producer, Štěpán Hulík, Czech screenwriter, and Monika Mikušová, Slovak screenwriter and editor, voted Petričević best actress.
'Getting a role in the film was a surprise, not to mention the lead, and this award is an even bigger surprise. I'm elated!' said Mia Petričević upon winning the award.
This is Mia's debut acting role, who was "discovered" by Hana Jušić at a beach on Vis, who convinced the architect from Split audition for the lead. Her role as Marijana Petković has taken Mia on trips from Venice to Japan, and in just over a month, the film has won five festival awards – with the most recent in Bratislava, the film also received the FEDEORA in Venice, Special Mention in Warsaw, the Jury Prize in Tokyo and Best Feature Film in the Meeting Point competition in Seminci.
The 18th Bratislava International Film Festival, held from November 11th to 17th, also organized a focus programme on contemporary Croatian film; Quit Staring at My Plate and The Beast screened in competition, while Rade Šerbedžija received the Artistic Excellence in World Cinema Award.
For more information, please visit the festival's official website.
During the month of November, Quit Staring at My Plate will not only be screening in Cinema Europa Zagreb and Art Cinema Rijeka, but also in independent theatres in Velika Gorica, Zabok, Samobor, Zelina, Rijeka, Pazin, Poreč, Bjelovar, Čakovec, Osijek, Valpovo, Đakovo, Sinj, Split, Vodice and Dubrovnik. For screening times please visit the official websites or Facebook pages of each cinema.
Cover photo: Mia Petričević at Quit Staring premiere at 14th Zagreb Film Festival