Marija's Own enters competition at CPH:DOX, the largest documentary film festival in Scandinavia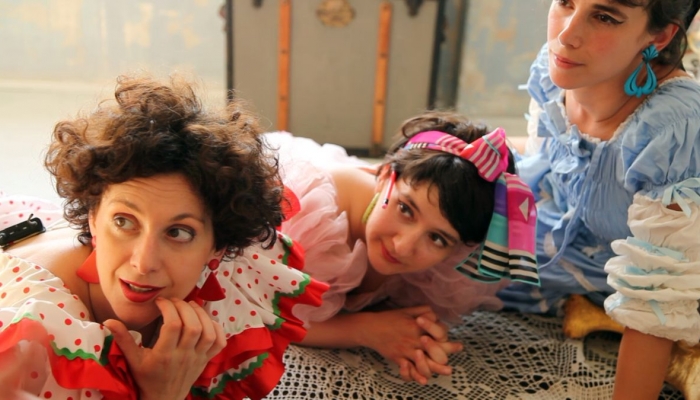 The documentary film Marija's Own, written and directed by Željka Sukova, was included in the competition programme of the largest documentary film festival in Scandinavia, the International Documentary Film Festival CPH:DOX, taking place in Copenhagen, Denmark, 3-13 November 2011.
Alongside 19 other musical documentaries, including Pearl Jam – Twenty by Cameron Crowe, Living in the Material World: George Harrison by M. Scorsese and docs on Ozzie Osbourne and the Swedish superstar Håkan Hellström, the film about Marija Violić from Rijeka will compete for the Sound and Vision award.
The film Marija's Own, produced by Udruga UKUS from Rijeka, premiered this year in May at Hot Docs festival in Toronto. It was screened in Karlovy Vary, where it won the FEDORA Award of the Europe and Mediterranean Film Critics Association. It recently had its national premiere at Zagreb Film Festival. The film is a documentary comedy made by Marija Violić's three granddaughters – Željka Sukova, Nina Violić and Danira (Mila Čuljak) – who invite their Grandma's neighbours to a private gathering in the honour of the late tenant.

Director Aleš Suk (also the cinematographer and editor), producer Željka Sukova and executive producer Valentina Orešić will participate at CPH:FORUM within the Copenhagen festival. Their project Kraj svjetla / End of Light is one of the 27 international projects selected for a 7-minute pitching within the FICTIONNONFICTION section on Wednesday, 9 November.
The experimental film project End of Light by Czech-Croatian director Aleš Suk is produced by Udruga UKUS from Rijeka. The film, based on the motifs of the eponymous poem by Josip Sever, explores the potential of unfulfilled wishes and dreams of people who crossed more than half of their life path. The action takes place in an indefinite period of time, on a large-scale shipwreck whose abundance of interiors seems like a town (a cemetery, woods, playground etc.). The protagonists are ordinary people – neighbours and acquaintances – and situations are unplanned, unexpected, for both the protagonists and authors, and they derive from their unfulfilled wishes.
Director Željka Sukova participates in the DOX:LAB workshop programme, taking place 3-12 November in Copenhagen. There will be 22 directors at this year's DOX:LAB, who will work in pairs (a European and a non-European director). Their task is to develop and produce a film project in a fixed deadline. The funding is provided by CPH:DOX.