Mare wins Grand Prix at festival in Switzerland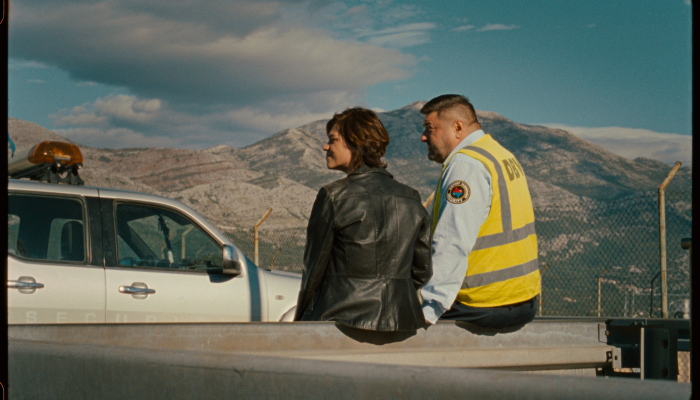 Swiss-Croatian co-production Mare, directed by Andrea Štaka, wins Prix de soleure or Festival Grand Prix at the 56th Solothurner Filmtage Festival, held online 20th–27th January.
"Mare is a fiction film that reads like a documentary or an account of reality yet transforms into existential truth," was noted in the jury's statement.
Solothurner Filmtage Festival, founded in 1966 in the Swiss town of Solothurn, showcases the best of Swiss fiction, documentary and short films and it is one of the most important cultural events in the country. During the festival, it was also announced that Mare has been nominated for the 2021 Swiss Film Awards in as many as three categories: best film, best screenplay and best sound design.
Mare embarked on its festival journey at Berlinale last year, after which it screened at the Sarajevo Film Festival, scooping up two awards, the CICAE (International Confederation of Art Cinemas) Award, while Marija Škaričić won the Heart of Sarajevo for Best Actress, for her striking interpretation of the title character. Following Sarajevo, Mare inaugurated the Pula Film Festival, going on to screen at numerous domestic and international festivals.
Mare is Croatian-Swiss director Andrea Štaka's third feature film (Das Fräulein, Cure: The Life of Another), and follows a family of five, in which the main protagonist, Mare (staring Marija Škaričić), has everything she needs for a satisfactory life, yet at the same time years for change and intensity her everyday life cannot afford her. After a chance encounter with a foreigner, she puts the life as she knows it to the test.
Next to Marija Škaričić, the film stars Goran Navojec, Ivana Roščić, Nikša Butijer, Mirjana Karanović, Zdenko Jelčić and Polish actor Mateuzs Kosciukiewicz. The film crew is comprised of director of photography Erol Zubčević, production designer Jana Plećaš, costume designers Sara Giancane and Valentina Vujović, as well as makeup artist Sabine Fluckinger. The film is a Swiss-Croatian co-production, created by production companies Okofilm Productions, with Thomas Imbach and Andrea Štaka as producers, and Dinaridi Film, with Tena Gojić as co-producer.
The project received the support of Eurimages, Swiss national film funds, MEDIA Switzerland, the Croatian Audiovisual Centre, the City of Dubrovnik, the Tourist Board of both Dubrovnik and Konavle, the Swiss Broadcasting Corporation and the ZDF/ARTE television broadcasting company.
Cover photograph: scene from Mare