Mare and Father in official 70th Berlinale competition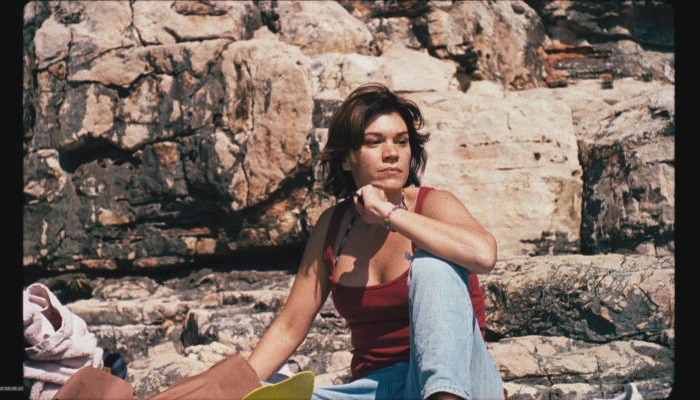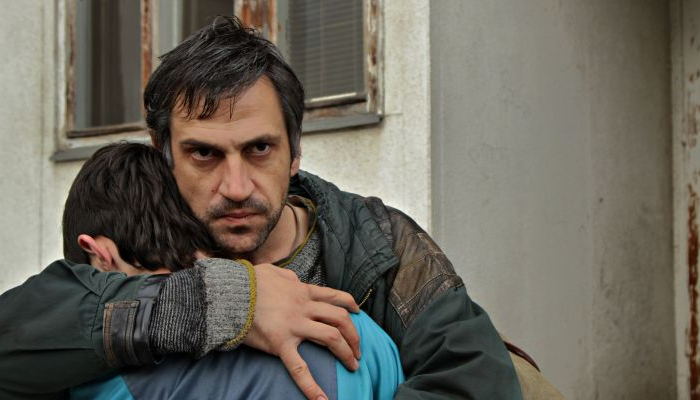 Two fiction features, also Croatian minority co-productions, Mare, directed by Andrea Štaka and Father, directed by Srdan Golubović, have been selected to screen in competition of the Berlin International Film Festival. Its 70th edition will be held from 20th Feb to 1st Mar, 2020, while both films will screen in the Panorama section, traditionally dedicated to films boasting strong directing vision.
Mare, directed by Croatian-Swiss Andree Štaka, filmed entirely in the area of Konavle, is a story about a woman who, together with her family, husband and three children, lives next to the Dubrovnik airport. When a stranger suddenly enters her life, Mare makes decisions that will usher new life experiences and realizations about herself.
Starring in the titular role is Marija Škaričić, with Goran Navojec, Ivana Roščić, Nikša Butijer, Mirjana Karanović, Zdenko Jelčić appearing in other roles and Polish actor Mateuzs Kosciukiewicz completing the cast. The film crew is comprised of director of photography Erol Zubčević, scenographer Jana Plećaš, costume designer Sara Giancane and makeup artist Sabine Fluckinger.
The film is a Swiss-Croatian co-production, created by production companies Okofilm Productions, of producer Thomas Imbach and Andrea Štaka, and Dinaridi Film of co-producer Tena Gojić. The project received the support of Eurimages, Swiss national film funds, the Croatian Audiovisual Centre, the City of Dubrovnik, the Tourist Board of both Dubrovnik and Konavle, the Swiss Broadcasting Corporation and the ZDF/ARTE television broadcasting company.
Director Andrea Štaka was born and educated in Switzerland, while Mare is her third feature fiction film, following Das Fräulein and Cure – The Life of Another.
The story about a poverty-stricken father, who sets out on foot from his village in the South of Serbia to Belgrade, after his children are taken away from him, is also a story about a looser and marginal character who, along the way, transforms into the hero of our times. The titular role is played by Croatian actor Goran Bogdan, while Srdan Golubović co-wrote the screenplay with Croatian director and screenwriter Ognjen Sviličić. Father is a co-production of as many as six countries, Serbia, France, Germany, Croatia, Slovenia and Bosnia and Herzegovina, with Croatian producers are Lana Matić and Boris T. Matić of Propeler Film. Among other, the film received financial support from the Croatian Audiovisual Centre and Eurimages.
This is the third time Srdan Golubović is featured in the prestigious Berlinale programme, previously appearing with The Trap (2007) and Circles (2013, Ecumenical Jury Prize).
Berlin International Film Festival attracts almost half a million visitors each year. Its Panorama programme is dedicated to new films by established directors, as well as debuts by exciting newcomers, always focusing on films possessing daring vision. The films screened in this programme compete for the Panorama Audience Award – awarded by Berlinale's biggest jury – the 20 000 Panorama audience, as well as for other prestigious recognitions awarded by independent juries. Panorama selector and programmer Michael Stütz said this year's programme highlights the urgency for political action and civil disobedience: "Filmmakers and protagonists are standing up against authorities."
Berlinale's 70th jubilee edition is held from 20th Feb to 1st March and will screen over 400 films across 10 days. The festival also includes one of the world's biggest industry markets, European Film Market - EFM. The festival's new artistic director is Carlo Chatrian, while British film and theatre actor Jeremy Irons has be chosen to be preside the official competition jury.
You can find all the other details about the festival on this link.
Titular photographs: scenes from Father and Mare