Imbued Life Wins 11th Award at Wiesbaden Festival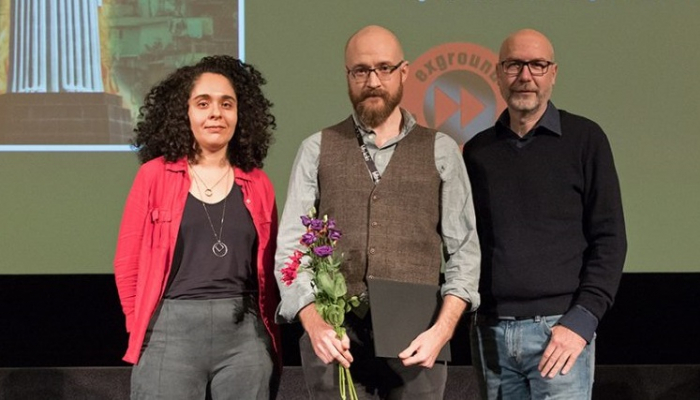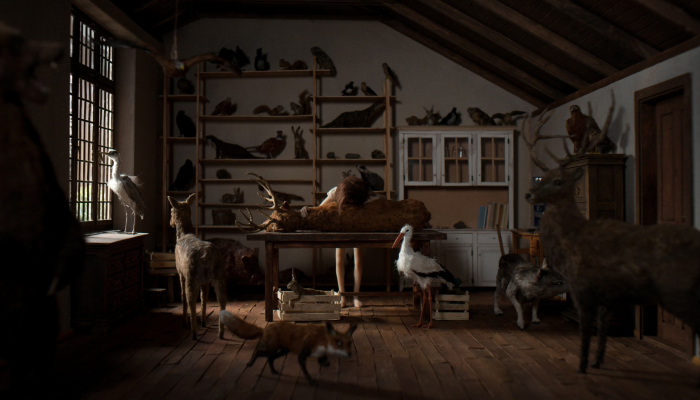 Animated short film Imbued Life by Ivana Bošnjak and Thomas Johnson won its 11th award at Exground Film Festival that took place in Wiesbaden, Germany, from 15th to 24th November. The film, which had its international premiere at the International Film Festival in Oberhausen in May, has screened at over sixty film festivals so far.
'This award is now our eleventh prize for Imbued Life, and Ivana and I are delighted with the film's reception, and we are both proud that our artistic vision has travelled to numerous festivals and that the film has resonated with so many people thus far. We are very thankful for the support from our producer Vanja Andrijević (Bonobostudio), and for the whole team who helped us realise Imbued Life', said Thomas Johnson, who, together with Ivana Bošnjak, wrote the script, directed, designed, animated and made the puppets for the film Imbued Life, which at the Exground Festival won the best short film award in international competition.
'The award in Wiesbaden came as a complete surprise, considering the quality of the programme. The competition included films from 16 different countries, and they varied in form: a mixture of experimental, live action, documentary, animation and combined techniques', added Johnson who is currently involved on a new, stop-motion animated film with Ivana Bošnjak.
Over 200 feature and short films screened at the 32nd Exground Film Festival in Wiesbaden. Screenings took place at a number of cinemas, including the screening hall set up in the catacombs below Marktkirche Church.
The best short film in international competition has been selected by the jury consisting of: Burkhard Althoff, commissioning director for ZDF – German Public Television from Mainz, Germany, Christy Garland, documentary film director from Toronto, and Brunna Laboissière, director and producer from São Paulo. Their explanation for giving the award to Imbued Life is:
'This poetic stop-motion animation cinematically left room for thoughtful interpretation, blurring the line between human and animal consciousness and addressing one of the most urgent issues confronting humankind – our troubled connection to the natural world. While exploring the visions we all carry around, this film will imbue you with images you'll never forget'.
Imbued Life had its world premiere at the International Short Film Festival in Oberhousen in May this year. Since then, it screened at over sixty film festivals, including the International Animated Film Festival in Annecy, World Festival of Animated Film – Animafest Zagreb at which it received two special mentions in two sections (Croatian Film Competition, Grand Competition – Short Film), Tabor Film Festival at which it received the award as the best film in domestic competition, Valetta Film Festival, Anibar International Animation Festival at which it won the award as the best film in regional competition and many others.
Cover photos: (from left to right) Brunna Laboissière, Thomas Johnson and Burkhard Althoff; scene from Imbued Life
(*author of the first photo: Peter R. Fischer – source: official website of the festival Exground Filmfest)