Honorable mention for The Beast at Slamdance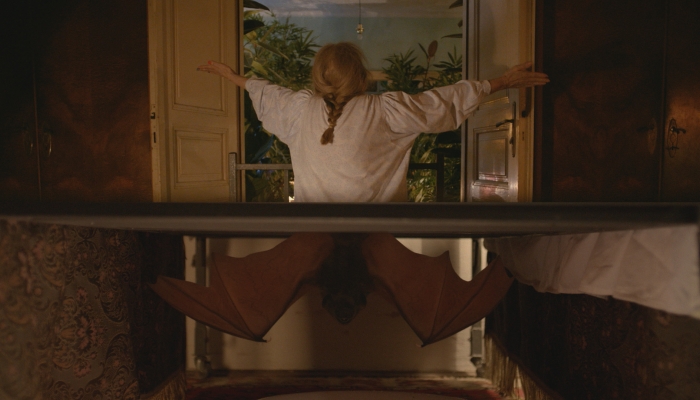 The Beast, the short feature film by director and writer Daina O. Pusić, was awarded by the jury an honorable mention at the 22nd Slamdance Film Festival held in Park City, Utah (USA), from January 22nd to 28th.
This is the film's third award after the Golden Pram for best short in the Checkers programme of the 13th ZFF, and a special jury award won at last year's International Short Film Festival in Sofia. The film is produced by Slavica Film, and co-produced by Metar 60 and Finland's Napafilms Ltd. The Beast was written and directed by Daina O. Pusić, the cinematographer is Arthur Mulhern, and the editor Arttu Salmi. The film stars Marija Kohn and Doris Šarić-Kukuljica. The producers are Anamaria Kapulica, Mirta Puhlovski and Liisa Juntunen.
The Beast is the story of a one hundred year-old woman named Nada and her 75 year-old daughter Vera who have a tense but well-established relationship. Childish Vera takes care of her mute and helpless, though sometimes cruel, mother, until one night a bat flies into Nada's room and hibernates under her bed. The animal's presence slowly helps the old woman to regain her long-lost strength.
Honey Buddies, directed by Alex Simmons, won Best Narrative Feature as voted by the Slamdance audience, while The Million Dollar Duck, directed by Brian Golden Davis, won best documentary, as well as the Jury Award for Documentary Feature. The jury awarded Driftwood, directed by Paul Taylor, Best Narrative Feature. The Slamdance Film Festival showcases bold films and filmmakers from around the globe, and one of its goals is to encourage further career development through all phases of the creative process.
Further details can be found on the official festival website.