Here There and Life with Herman H. Rott at prestigious animated film festival in Ottawa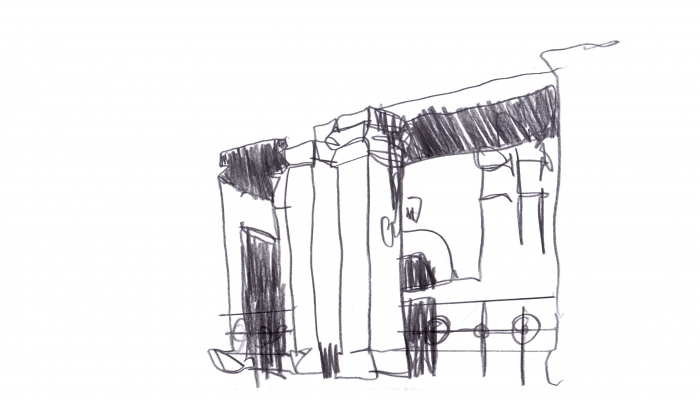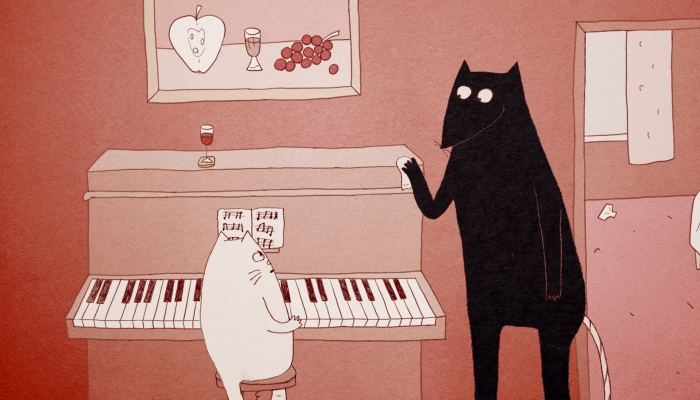 The 39th edition of the International Animated Film Festival in Canada's capital city is running from September 16th to 20th. Two Croatian films will be shown in the international panorama. Produced by Bonobostudio, Alexander Stewart's experimental short film Here There will have its world premiere at the festival, along with the Croatian minority co-production Life with Herman H. Rott by Chintis Lundgren.
Alexander Stewart's Here There was produced by Vanja Andrijević of Bonobostudio at the end of June of this year. Stewart's authorial project involved a diverse team: Darko Masnec co-animator, Ivan Košutić and Jelena Oroz colorization, and sound mixer Gideon Kiers. Here There starts as a travel diary, with sketches drawn at the Croatian coast and in Zagreb in the summer of 2014, but the details soon turn into abstract imprints from the edges of memory. The film is a reduction to its core – a condensed feeling of a space and time.
Here There - TRAILER from Bonobostudio on Vimeo.
The animated film Life with Herman H. Rott was co-produced by the Estonian Chintis Lungren Animatsioonstuudio, Adriatic Animation from Pula, Artistic Organization Anima in Zagreb, and GoodJobStudios from Denmark. Chintis Lungren animated and directed the film, and co-wrote the film with Draško Ivezić, while Henrik Malmgren is the sound designer. Life with Herman H. Rott is an animated short about a rat who lives alone in a messy flat. One day, a small cat from high society spots Herman, drunk, returning from a bar, thinks of how charming he is and moves into his flat. The film has won a series of awards in Croatia and abroad, and was screened in competitions at Annecy as well as Animafest in Zagreb.
Trailer - Life with Herman H. Rott from Chintis Lundgren on Vimeo.
The International Panorama in Ottawa is a non-competitive programme screening 13 films this year – two of which are Croatian – selected from over 2000 entries. The programme will screen a selection of short independent films, TV commercials, series, student films and videos. The selected works reflect trends outside of Canada and fit in with the programme's goals: showcase contemporary techniques and themes interesting to filmmakers in Europe, the United States and other countries of the world.
The Ottawa International Animation Festival is the biggest animation festival in North America and one of the most respected festivals in the world. Its significance places it in the 'Big Four' alongside Animafest Zagreb as well as festivals in Annecy and Hiroshima. The festival will screen short and feature animated films in competitions, panoramas and special programmes, and numerous workshops and discussions will be organized for participants in five festival locations.
Information about the festival and its programmes is available at the official website.
Cover photos: scenes from Here There and Life with Herman H. Rott