Hana Jušić's Terrarium wins Golden Pram at ZFF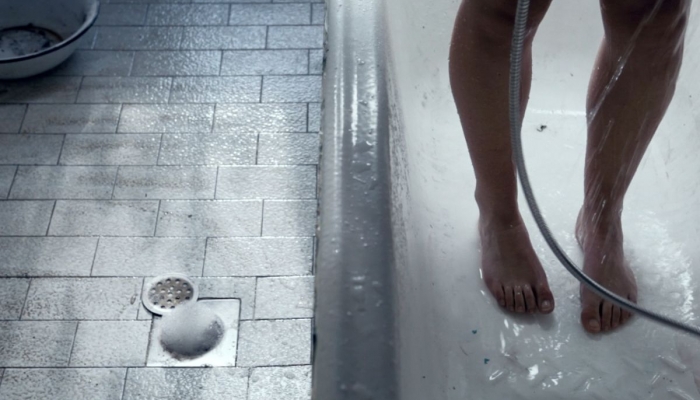 Short film Terrarirum by Hana Jušić has won the Golden Pram award for best Croatian film in the Checkers programme at the recently closed Zagreb Film Festival. Ivan Sikavica's Babysitter was awarded with the special mention.
Terrarium is the sixth short film directed by Hana Jušić. It is a story about Tina (Tena Cingel) and her brother Maks (Tibor Knežević), two social outcasts destined to take care of their grandmother (Lena Politeo), one humid apartment and – each other. The jury members Christian Denier (member of the Clermont-Ferrand International Short Film Festival selection committee), Hristina Popović (actress) and Danilo Šerbedžija (director and screenwriter) explained their decision in the following words:

Short film is a form leaving enough freedom for the director to convey the plot's atmosphere in different ways. Hana's strong and unique signature is characterised by high aesthetics and synergy between amazing camera work and mature sense of dramaturgy.

The special mention in the Checkers programme went to Ivan Sikavica for the film Babysitter, a story about a boy from the hood (Matija Čigir) who decides to watch a game of football with his mates instead of looking after his younger brother.

Checkers are a programme which has made a name for itself as one of the most important local platforms for the promotion of emerging talents and short live action films. The last year's winner, Tino Žanić's Komba, was selected for the competition programme of the International Short Film Festival in Tampere, Finland.

The best film of this year's Zagreb Film Festival is Everyone in Our Family (Toata lumea din familia noastra) by Radu Jude, the best short film is Return (Hazara) by Shay Levi, and the best documentary film is Slaughter Nick for President by Rob Stewart.

More information about the films and programme are available on the official festival website.