Halima's Path Wins Two Awards in Cottbus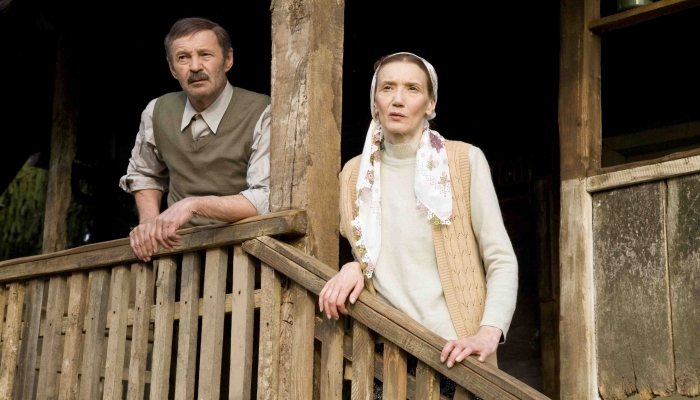 Halima's Path, Arsen Anton Ostojić's third feature film, was screened in the official selection of the Festival of East European Cinema in Cottbus, where it won two awards: the international jury's special mention and the Audience Award.
At the Festival of East European Cinema in Cottbus, closed yesterday, Halima's Path won two awards. This drama about a Muslim woman looking for the remains of her adopted son who perished in the war was screened in the official feature film selection. It won the international jury's Special Mention, as well as the Audience Award.

Halima's Path was produced by Arkadena Zagreb and co-funded by the Croatian Audiovisual Centre. It premiered at the Pula Film Festival, winning the Golden Arena for best supporting actress (Olga Pakalović) and the Audience Award Zlatna vrata Pule. The film was co-produced by Croatia, Bosnia and Herzegovina and Slovenia and is starring Alma Prica, Olga Pakalović, Mijo Jurišić and Mustafa Nadarević. It was directed by Arsen Anton Ostojić (A Wonderful Night in Split, No One's Son) and written by Feđa Isović. Halima's Path is currently available in Croatian cinemas and will continue its festival tour with Black Nights Film Festival in Tallinn (12-28 November) and International Film Festival in Cairo (27 November – 6 December).
This year's festival's best feature film award went to Women's Day (Dzien Kobiet) by Polish director Maria Sadowska. The best director award went to another Pole, Leszek David for You Are God. The list of all award winners is available here.

The 22nd edition of the Festival of East European Cinema in Cottbus took place 6-11 November. This is the most important festival dedicated to Eastern European film, taking place since 1991 in Cottbus, the city considered the German door to the East due to its proximity to Poland. The short film selection of this year's festival screened Hana Jušić's Chill, and a programme of Branko Schmidt's films was also organised. One recent short film by young Croatian directors was screened prior to each film.