Gracija Filipović among 10 Shooting Stars, most promising European talents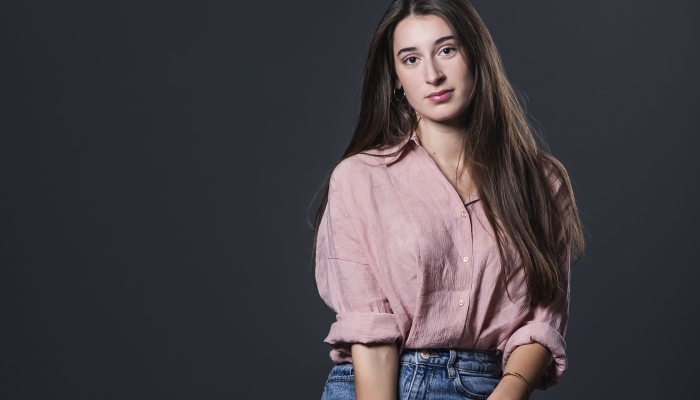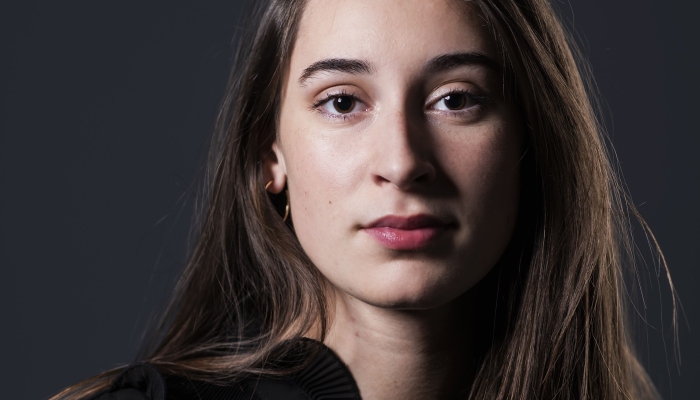 Actress Gracija Filipović, who had her first feature film leading role in award-winning Murina, directed by Antoneta Alamat Kusijanović, has been selected as one of ten European Shooting Stars, a programme showcasing emerging acting talents in European cinema at the Berlin International Film Festival each year.
"We were impressed by her intuitive and original performance, with a level of maturity that belies her years," said the jury statement upon selecting Gracija Filipović for the European Shooting Stars.
Gracija Filipović achieved her first leading role in Antoneta Alamat Kusijanović's Murina (produced by Antitalent and RT Features). Thanks to numerous awards for the film, including the Camera d'Or at Cannes, Gracija's collaborative work with Antoneta has brought her international visibility and recognition, which ultimately contributed to her being included in this prestigious programme taking place during Berlinale.
"I am very happy and excited and it is truly an honour to be part of such a programme. I am a bit nervous as well, especially since I am somewhat younger than the other selected talents, but I believe this is an amazing way to encourage young European actresses and actors, as well as an opportunity to meet important people on the European film scene and achieve international promotion. All in all, I cannot wait to attend Berlinale and experience the programme," said on the occasion Gracija Filipović, the youngest participant in this year's Shooting Stars and one of the youngest actresses selected to date.
The anniversary 25th European Shooting Stars, which includes seven actresses and three actors, will run in hybrid format, 11th – 14th February, during the first weekend of the 72nd Berlinale. During this time, the participants will have a chance to meet various casting directors, producers, filmmakers, journalists and other key experts in the film industry. The programme will culminate in a gala awards ceremony, in which each participant will receive the European Shooting Stars Award. The full list of this year's selected talents is available here.
European Shooting Stars is organized by the European Film Promotion (EFP), the European network consisting of national film agencies created with the aim of joining forces to collaboratively promote European film talents around the world. For a number of years, the EFP has organized several programmes at prestigious world festivals (Cannes, Karlovy Vary, Busan, Toronto), while the Croatian Audiovisual Centre has been a member since 2009.
Some of previous Shooting Stars participants include Carey Mulligan, Alicia Vikander, Maisie Williams, Riz Ahmed, George MacKay, Domhnall Gleeson, Daniel Brühl and many others.
Gracija is the fourth Croatian actress to be selected to the programme, joining Zrinka Cvitešić (2010), Marija Škaričić (2011) and Tihana Lazović (2016), while producer Ankica Jurić Tilić was one of the members of the selection jury in 2018.
Gracija Filipović was born in 2002. She has acted in the theatre in Dubrovnik and made her film debut (The Little Raccoon directed by Barbara Vekarić) in 2013. She first collaborated with director Antoneta Alamat Kusijanović on short film Into the Blue (2017), followed up by the director's fiction feature debut, Murina. Both films have received numerous international recognitions and awards. Into the Blue, among others, won awards at Berlinale and the Sarajevo Film Festival, while Murina, in which Gracija also plays the lead, earned the Golden Camera for best first film at Cannes in 2021. Apart from her acting career, Gracija Filipović is a professional swimmer and tap dancer and she is currently an undergraduate student of biology in Zagreb.
High-resolution Gracija Filipović photographs may be downloaded on the following LINK, courtesy of HAVC (stating the name of the author) and royalty-free.