Goran Stolevski's Housekeeping for Beginners in official competition at 80th Venice International Film Festival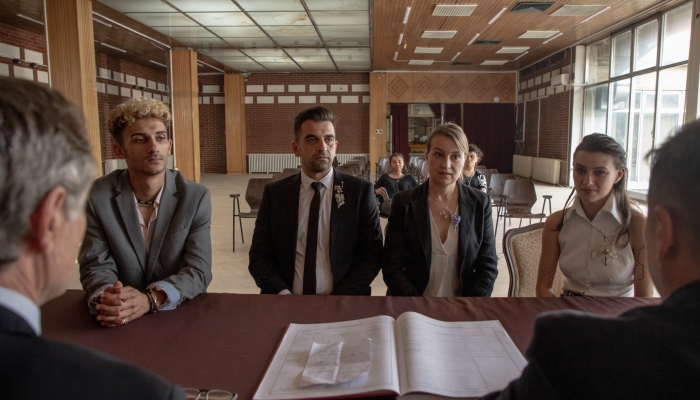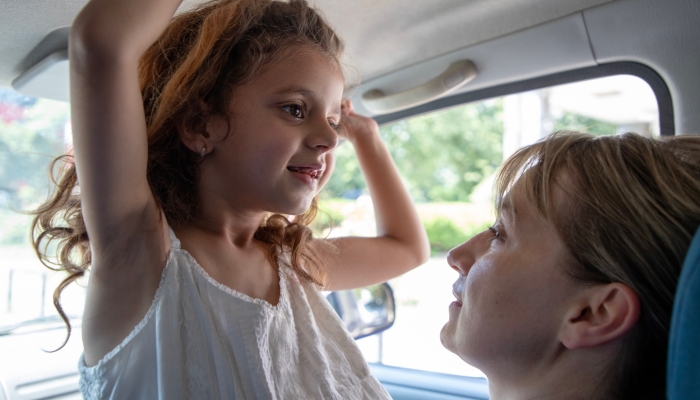 Macedonian director Goran Stolevski's fiction feature Housekeeping for Beginners will have its world premiere in the Horizons (Orizzonti) competition at the 80th Venice Film Festival. The film is a co-production with Croatian company Kinorama, with Ankica Jurić Tilić as one of the producers. The Mostra in Venice takes place 30th August – 9th September.
"Premiering a film at the Venice Film Festival has been a dream of mine since literally age 12," said Goran Stolevski. "I couldn't be happier to bring Housekeeping for Beginners to this year's edition, a labour of love I shared with a glorious cast and crew from pretty much every corner of the Balkans. I'm so thrilled the finished film reflects the endless laughter, wild energy, and deep connection that marked every single day on set. We all very much look forward to sharing our film with the world," added the director.
Housekeeping for Beginners is a story that explores the universal truths of family, both the ones we are born into and the ones we find for ourselves. Dita never wanted to be a mother, but circumstances force her to raise her girlfriend's two daughters, tiny troublemaker Mia and rebellious teen Vanesa. A battle of wills ensues as the three continue to butt heads and become an unlikely family that has to fight to stay together.
Stolevski wrote, directed and edited the film himself, while the director of photography is Naum Doksevski.
Alongside producer Ankica Jurić Tilić, the Croatian crew consisted of composing duo Alen Sinkauz and Nenad Sinkauz, with Vladimir Tintor appearing in one of the lead roles.
The rest of the cast is headed up by acclaimed Romanian actresses Anamaria Marinca and Alina Șerban, Macedonian cast Samson Selim, Mia Mustafa, Dzada Selim, Sara Klimoska, as well as Ajshe Useini and Rozafa Celaj from Kosovo.
Housekeeping For Beginners is a co-production between North Macedonia, Croatia, Serbia, Poland and Kosovo. The film's producers are Marija Dimitrova, Klaudia Śmieja-Rostworowska, Ankica Jurić Tilić, Beata Rzeźniczek, Milan Stojanović and Blerta Basholli, with co-producers Kristina Börjeson, Jonas Kellagher, Kristina Ceyton, Sam Jennings, and executive producers Tim Headington, Lia Buman, Ana Leocha, Marcin Łuczaj and Jan Naszewski. The film is produced by List Production, Madants, Kinorama, Sense Production and Industria Film, in co-production with Film i Väst, Common Ground Pictures, Causeway Films, in association with Tango, New Europe Film Sales and Adelaide Film Festival. International sales are handled by New Europe Film Sales.
The production secured the support of the North Macedonian Film Agency, Croatian Audiovisual Centre, Polish Film Institute, Film Center Serbia, and Kosovo Cinematography Center.
Goran Stolevski was born and grew up in Macedonia before migrating to Australia in his teens. His filmography includes the award-winning feature films You Won't Be Alone, which premiered in Official Competition at the 2022 Sundance Film Festival, and Of an Age, which opened the 2022 Melbourne International Film Festival. Both films were distributed internationally by Focus Features and Universal.
Before shifting to features, he had made twenty-five shorts, playing over 200 festivals worldwide. His short Would You Look at Her won the jury prize for Best International Short at the 2018 Sundance Film Festival and was picked up by the Criterion Channel.
The Horizons programme, in which Housekeeping For Beginners will have its world premiere, is part of the official Venice International Film Festival selection, along with the main competition in which films compete for the Golden Lion. The program is dedicated to authors whose films represent new currents in expression and aesthetics in international filmmaking.
This year's 80th edition of the Venice International Film Festival is held 30th August – 9th September. Alongside Cannes and Berlinale, it is one of the most prominent and prestigious film events in the world.