Gangster of Love at Hot Docs Film Festival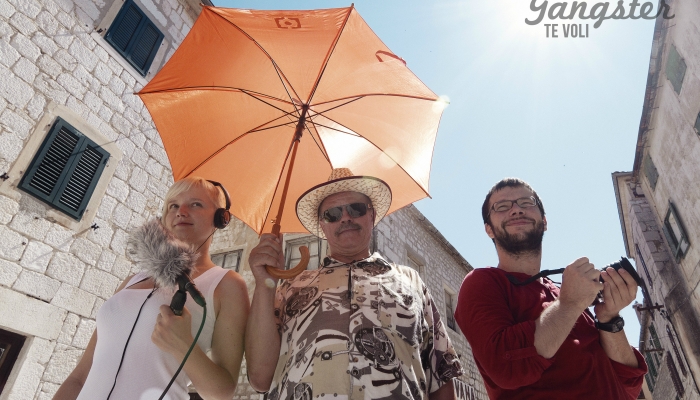 The international premiere of the documentary film Gangster of Love by Nebojša Slijepčević is scheduled for the Canadian International Documentary Festival Hot Docs, whose 20th edition takes place in Toronto, 24 April – 5 May.
Nebojša Slijepčević's documentary Gangster of Love will have its international premiere at Hot Docs, the largest and most important documentary film festival in North America, in the World Showcase section. This selection will present 32 feature documentaries from all over the world, as well as Canadian, North American or international premieres. Hot Docs festival consists of a film programme, conferences and a film market. Its last year's edition scored a record-breaking number of visitors and film professionals (165,000).

Gangster of Love opened at ZagrebDox, where it won the Croatian Telecom Audience Award, while the shortened version of the film, in the duration of 58 minutes, was broadcasted on the ARTE TV channel. At ARTE +7 VOD-platform, where the film could be viewed by German and French viewers for seven days after its broadcasting, it reached 9048 viewers, who rated it with an average score of 4.84 out of possible 5.00.

Gangster of Love is a documentary film about Nedjeljko Babić, a marriage broker from Imotski, who has been matchmaking singles from Croatia and abroad for years. The film documents his attempts of finding a husband for a 35-year-old Bulgarian single mother Maja and marrying a 40-year-old bricklayer Marin, convinced no woman in the world would want him.

Nebojša Slijepčević worked on the film as a director and cinematographer. He wrote the script with Vanja Jambrović, who is also the film producer, and edited it with Iva Kraljević. The film was produced by Restart and Fade In, in co-production with Subcultura Films from Romania, Kloos and Co. from Germany and ZDF / ARTE broadcasters from Germany. The film was also co-funded by the Croatian Audiovisual Centre.

The 20th anniversary edition of Hot Docs takes place 25 April – 5 May in Toronto, Canada. More information about the festival programme can be found on the festival's official website.