Game of Thrones third season starts filming in Dubrovnik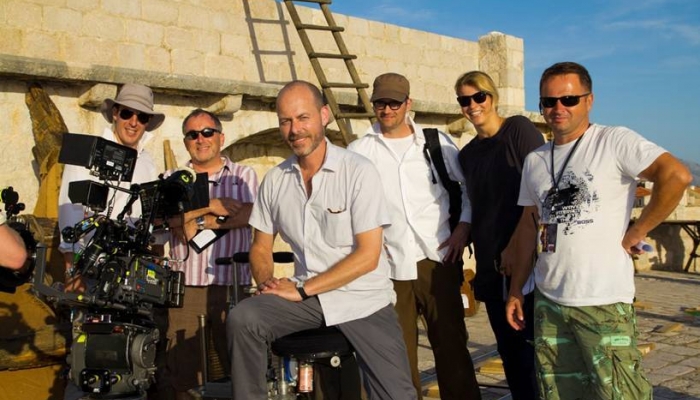 After the successfully completed shooting of the second season of HBO's series Game of Thrones last September and October, the production of the globally popular and multiply awarded series returned to Dubrovnik and began shooting the third season on 27 September.
The famous American production company already established that Dubrovnik presents an ideal backdrop to the attractive plot of the serial based on the fantasy cycle Song of Ice and Fire by George R.R. Martin. Dubrovnik therefore became the set for King's Landing, one of the imaginary kingdoms from the cycle. Short before the broadcasting of the second season in April this year, HBO released a short film entitled In Production – Croatia, in which the producers and actors describe their experiences with Dubrovnik and Croatia, and which resulted in a significant increase of interest of international public in Dubrovnik and Croatia.

The filming in Dubrovnik, trusted by HBO to their Croatian partner, Embassy Films from Zagreb, takes place until 7 October 2012. The return of such a project is extremely significant for the renewal of the Croatian film service export industry, because it restores the trust of foreign producers in the quality and competence of local professionals, who have proved that they are capable of managing such a demanding project well.
The third season of the series is also one of the first projects that applied for the new programme of incentive measures for audiovisual production, through which Croatia is trying to attract foreign productions and increase its competitiveness on the international market of production locations.

Successful collaboration between the local service provider and Dubrovnik city authorities in the sense of logistical support and the Croatian Audiovisual Centre in the sense of incentives' programme, combined with unique locations and local community's support, testify that Croatia made a significant step ahead in its wish to prove as a serious and attractive filming destination.

Visuals for the release are available for download here.
Cover photo: Richard Goodwin; Sam Breckman, Dan Minahan, Jonathan Freeman, Erika Milutin and Maroje Žanetić