Family Meals Premiered Last Week at ZagrebDox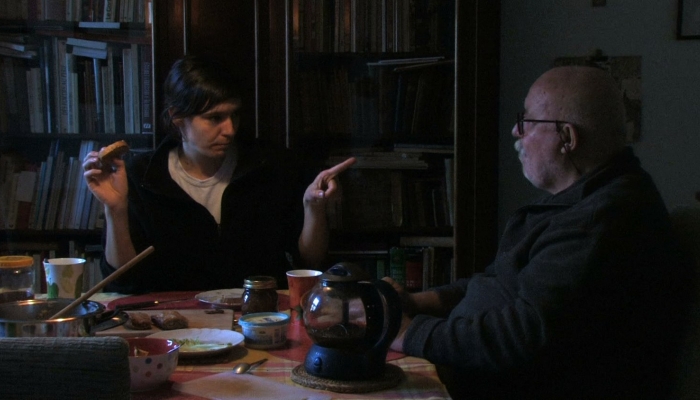 Family Meals by the acclaimed Croatian documentarian Dana Budisavljević had its official premiere at the 8th edition of ZagrebDox festival.
Family Meals is an intimate, autobiographic film whose protagonists are director Dana Budisavljević herself and the members of her immediate family. The central point of the film is a family reunion at a birthday lunch, where Dana, her parents and her brother have a chat about the topics they have systematically ignored for years.

In the film, Dana Budisavljević draws parallels between the unconventional lifestyle of her parents, who also encountered bad reception from their environments, and the lack of understanding she encountered from them when they found out about their daughter's sexual orientation. The director used an intimate story to talk about changing customs, as litmus of tolerance in the contemporary Croatian society.

The film received two awards at a workshop dedicated to documentary projects in the post-production stage, Docu Rough Cut Boutique, which took place at the 17th Sarajevo Film Festival. The cinematographers were Ana Opalić and Tamara Cesarec, the material was edited by Marko Ferković and Dana Budisavljević, and the producers were Olinka Vištica and Sophie de Hijes. The film was produced by Hulahop, with financial support of the Croatian Audiovisual Centre.

Family Meals was screened as a part of ZagrebDox's regional competition programme. It received two awards: a Special Mention by the Jury, as well as an Audience Award.