Documentary film Marija's Own and New Art Practice at New York's MoMA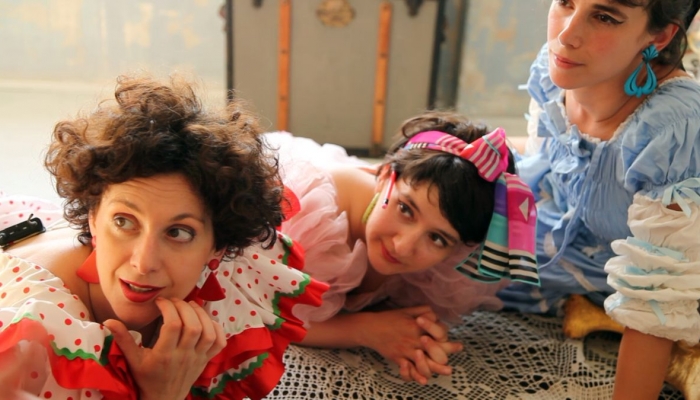 Croatian documentary film Marija's Own, directed by Željka Sukova, will be presented at Documentary Fortnight 2012, a festival organised by MoMA, taking place in New York City 16-28 February.
MoMA's Documentary Fortnight is an international festival dedicated to art documentary films. Documentary Fortnight 2012 includes over 40 films, alongside Q&A's with filmmakers, performances and music shows.
The Marija's Own will be screened on Monday, 27 February, at MoMA's T3 hall, and as part of the Gala Closing Night programme, as well as on Tuesday, 28 February at 8pm, Nitehawk Cinema (Williamsburg, Brooklyn), where the officiall closing ceremony will take place. The film will be presented by director and screenwriter Željka Sukova and editor and cinematographer Aleš Suk. For more information on the event, click here.

The exhibition Scenes from Zagreb – Artists' Publications of the New Art Practice is also open at MoMA until 17 February. It displays magazines, photographs, fliers, notes, sketches and handwritings of artists who marked the sixties and seventies in Yugoslavia. Works by Goran Trbuljak, Ivan Picelj, Braco Dimitrijević, Sanja Iveković, Mladen Stilinović, Vlado Martek and other representatives of the movement illustrate the intense period marked, among other things, by the fact that artists left traditional studios and moved to urban spaces, as well as by the mutual activity and gathering of artists and critics around particular galleries, such as the Student Centre Gallery in Zagreb. More info on the exhibition is available here. Also, by mid-March, MoMA is hosting the exhibition of Sanja Iveković's video works and installations – Sanja Iveković: Sweet Violence.