"Director's Fortnight": Special mention for Miroslav Sikavica's The Beast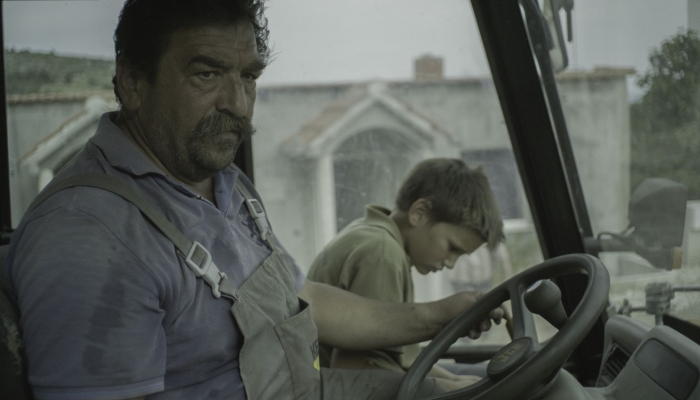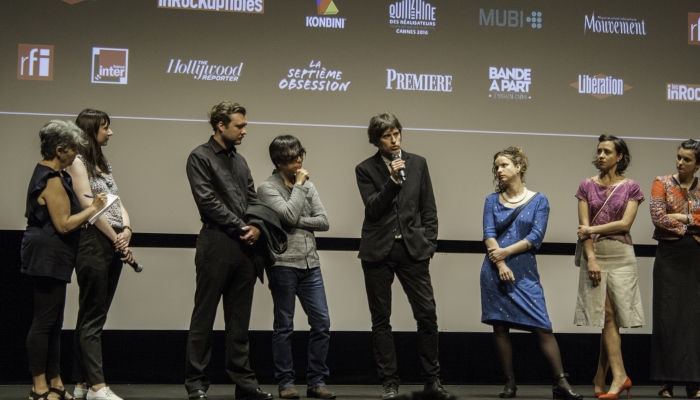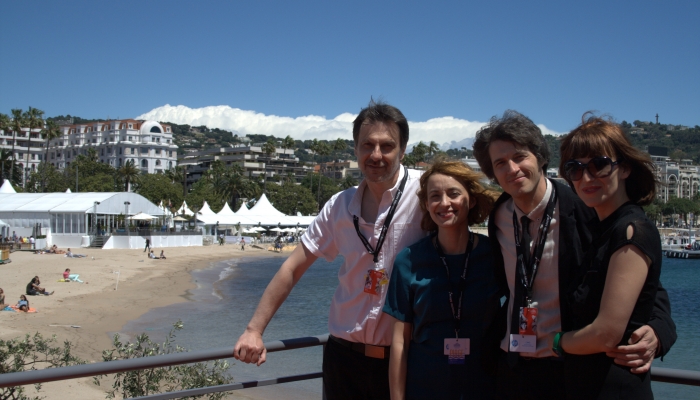 The short film The Beast, directed by Miroslav Sikavica and produced by Propeler Film, that premiered Thursday in the "Director's Fortnight" programme of the Cannes Film Festival, won special mention, while the short film Illy Award went to Chasse Royale by Lise Akoka and Romane Gueret. An Afghan fantasy drama Wolf & Sheep, directed by Shahrbanoo Sadat, claimed the Art Cinema Award, while the SACD Prize, awarded to a French-language film, went to L'Effet aquatique (The Together Project), directed by Sólveig Anspach. The Europa Cinemas award went to Mercenaire, directed by Sacha Wolff.
The Beast is a realistic story about how a shady and hastily accepted construction job at a coastal resort on the Adriatic turns into complications for a back hoe operator from the Dalmatian hinterland, who, in order to preserve his fatherly authority and complete a legal but dirty job, has to get rid of an unwanted witness – his son.
"We're still trying to come to. Everything is fantastic. I wanted to just disappear during the screening, I was so nervous. I just kept looking to see if anyone would walk out, or, God forbid, jeer. Even though the film is only 15 minutes long, I felt like the screening lasted an eternity. Only did the applause during the credits jolt me and assure me. It is wonderful to be a part of such a respectable film festival programme. I can't wait for tomorrow's screening which will, as opposed to today's screening intended for film professionals, journalists and authors, be geared toward the general Cannes film audience, everyday film-lovers. I'm curious to see how the French public will react to the story of a patriarchal society and illegal construction, will it be clear to them," said director Miroslav Sikavica on Thursday. He attended the premiere with screenwriter Marija Šimoković Sikavica and producers Lana Ujdur and Boris T. Matić.
The film stars Ivan Smoljo and Marko Ban, the cinematographer is Danko Vučinović, the editor is Marko Ferković, while the sound engineer is Martin Semenčić. The art director is Veronika Radman, the costume designer is Morana Starčević, and the make-up artist is Mirna Čurak. The Beast is co-financed by the Croatian Audiovisual Centre.
The Director's Fortnight ("Quinzaine Des Réalisateurs") is held in parallel with the Cannes Film Festival, and introduces the public to new names in film directing and unveils authors with a strong and unique poetic. The programme also features works from renowned directors, this year including Paul Schrader, Marco Bellochi and Pablo Larrain. More information can be found here.
Materials from the film, trailer, author's notes and press book can be found at this link.