Cyclists at Vimeo Staff Picks Premieres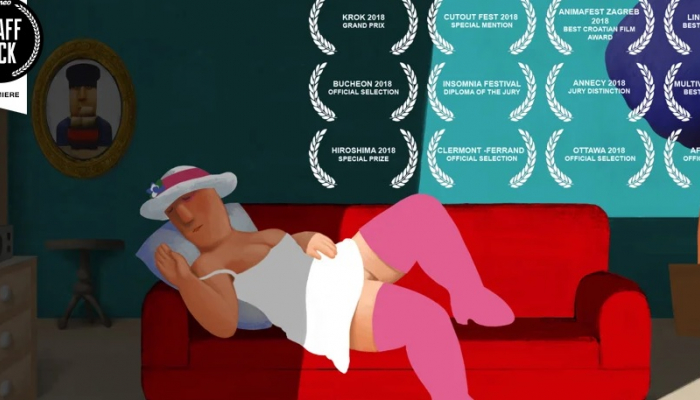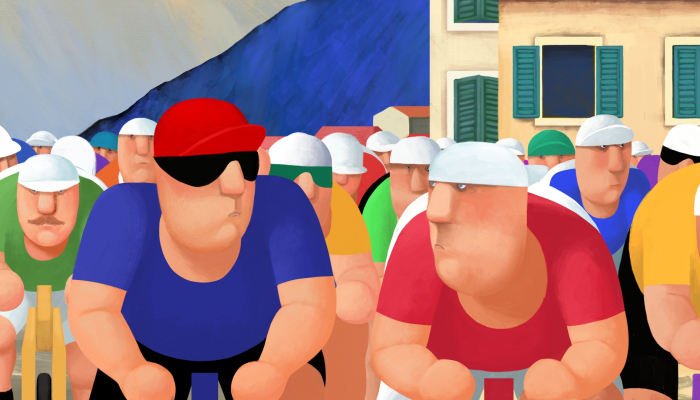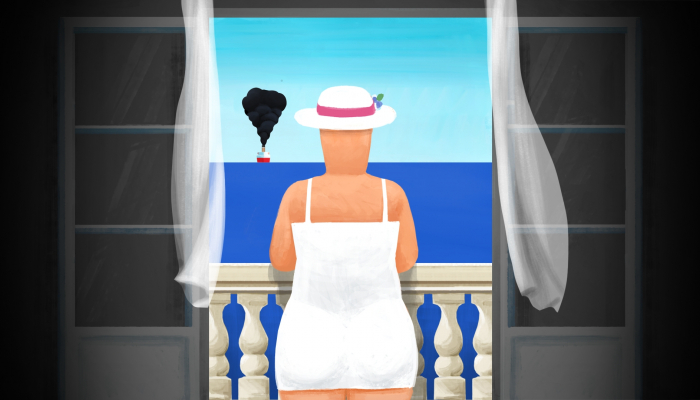 After Antoneta Alamat Kusijanović's fiction short Into the Blue, another Croatian title is featured in the Vimeo Staff Picks section. Veljko Popović's award-winning animated short Cyclists premieres in the Vimeo Staff Picks section, with premiere titles chosen weekly by Vimeo staff for more visibility and promotion on the platform.
Vimeo bestows its Staff Picks distinction on exceptional films, honouring the authors from around the world who use the platform. Vimeo staff, who choose the films included in the Staff Picks section, annually handpick around one thousand works, out of approximately 10 million currently uploaded onto the platform.
In addition to showcasing select titles on the special Vimeo channel, once a week the platform handpicks a title for a Staff Picks premiere. This week, Veljko Popović's multi-award-winning animated short Cyclists has been chosen to premiere at the channel, starting 22nd July. Staff Picks premiere titles receive additional promotion, get publicized on social media, while interviews with the authors appear on the Vimeo blog. To read the interview with Veljko Popović, visit the following link.
In less than 24 hours, Cyclists was seen by over 11 thousand viewers.
The animated short is a comedy with a hint of erotica, painted in summer colours that capture the spirit of a small town in the Mediterranean, inspired by Vasko Lipovac's artwork. Goran Stojnić, Chloe Roux, Lucija Bužančić, Sander Joon and Mario Vrandečić created the animation, while Sina Jakelic, Gordan Mihalec and Darko Kokić did the compositing. Pablo Pico, Siniša Jakelić and Nikola Džaja created the music, while Jean-Baptiste Saint Pol is credited with sound design. Milivoj Popović and Veljko Popović (of Prime Render Studios) produced the film, with Patrick Hernandez (Bagan Films) and Lado Skorin (3D2D Animatori) acting as co-producers. The Croatian-French co-production was co-financed by the Croatian Audiovisual Centre, while the film's distributor is Bonobostudio from Zagreb.
Cyclists has screened and received awards at numerous film festivals across the globe, premiering at the Annecy International Animation Film Festival in 2018, where it won a Jury Distinction. The same year, it won the award for Best Film in the Croatian Film Competition at the World Festival of Animated Film – Animafest Zagreb and a Special Prize at the Hiroshima International Animation Festival.
Veljko and Milivoj Popović's new VR animation short film, Dislocation, was presented at this year's Annecy International Animation Film Festival in the Preview programme.
Cover photographs: Cyclists Vimeo Staff Picks premiere; scenes from Cyclists