Cyclists and Manivald awarded in Hiroshima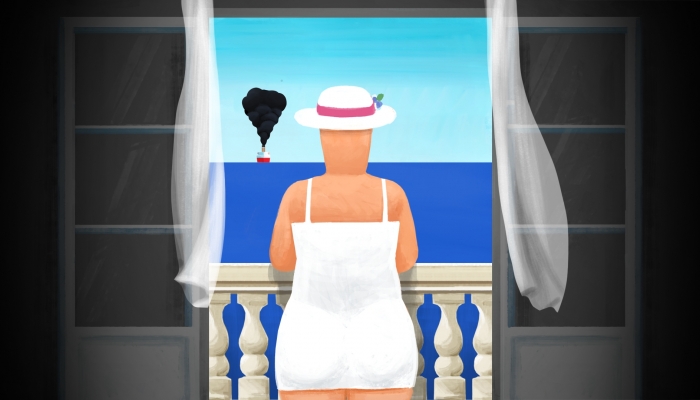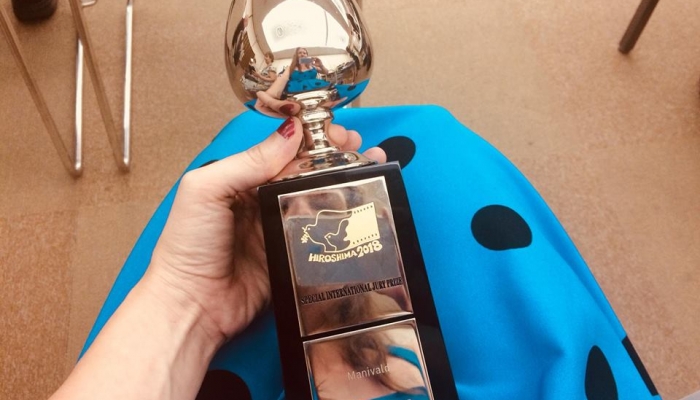 The 17th International Animation Festival was held this year from August 23rd to 27th in Hiroshima. Veljko Popović's Cyclists received Special Prize and Manivald by Chintis Lundgren won a Special International Jury Prize.
Esteemed Estonian animator and caricaturist Priit Pärn said that 'If in the same film I can see ultra-fast cyclists, gorgeous asses and half-naked captains – it's done! I am giving a prize.' Cyclists is a comedy spiced with eroticism and summer colors capturing the spirit of a small Mediterranean town inspired by the works of Vasko Lipovac. The animators are Goran Stojnić, Chloe Roux, Lucija Bužančić, Sander Joon and Mario Vrandečić, and compositing is by Sina Jakelic, Gordan Mihalec and Darko Kokić. Music is by Pablo Pico, Siniša Jakelić and Nikola Džaja, while sound design is by Jean-Baptiste Saint Pol. The producers are Milivoj Popović and Veljko Popović (Lemonade 3D), and co-producers are Patrick Hernandez (Bagan Films) and Lado Skorin (3D2D Animatori). The film is a Croatian-French co-production and the distributor is Bonobostudio (Zagreb).
Along with Priit Pärn, this year's international jury included Ishu Patel (Canada), Oxana Cherkasova (Russia), Isabelle Favez (Switzerland) and Masao Maruyama (Japan) – all world renowned animators.
The same jury also awarded Special Mention to Manivald for its 'use of simple character design and movement making us wonder what will happen next. The filmmaker throws a wrench in this early slow moving film into exciting twist – a clever twist indeed.' Manivald is a Canadian-Croatian-Estonian co-production. The Croatian co-producer is Draško Ivezić (Adriatic Animation) who, along with Chintis Lundgren, co-wrote the script. Manivald is an inexperienced fox who lives under the watchful eye of his overprotective mother. When the washing machine suddenly breaks down, on Manivald's 33rd birthday, an unusual repairman, the sexy young wolf Toomas, enters their life. A love triangle soon develops and things get out of hand.
Along with these two films, four other Croatian films screened in Japan. The film festival in Hiroshima was founded in 1985, is held bi-annually, and today is one of the most prominent animation festivals in the world. Along with Annecy, Ottawa and Zagreb's Animafest, it is a festival that is directly supported by ASIFA, the International Animated Film Association.
All other details, as well as a full list of winners is available on the festival's official website.
Cover photos: scene from Cyclists; Chintis Lundgren with award