Croatian titles awarded at Trieste Film Festival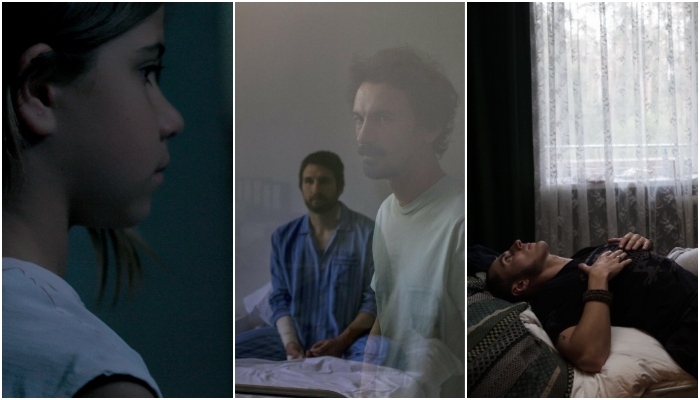 Juraj Lerotić's fiction feature debut, Safe Place, won a jury Special Mention at the 34th Trieste Film Festival. In addition, the American-Croatian short Plima directed by Eva Vidan was awarded Best Short, while minority co-production Butterfly Vision took home the Cineuropa Award. This year's 34th Trieste Film Festival ran 21st – 28th January.
"A Special Mention goes to 'Safe Place' for having shared with us an emotionally exhausting, visually stunning and deeply personal journey that confronts us face-to-face with death, the biggest of the human fears", said the statement of the jury comprised of Weronika Czołnowska, Beatrice Fiorentino and Stefan Ivančić.
Since its triumphant debut screening at the Locarno Film Festival, where it scooped up three major awards, Juraj Lerotić's Safe Place has received more than ten accolades to date. The film is also Croatia's Oscar contender. It is a Pipser production, with Miljenka Čogelja as producer.
Director Eva Vidan's Plima, created as an American-Croatian production, took home the award for Best Film in the short film competition. The jury consisting of Doris Bauer, Bernd Buder and Giampiero Raganelli described it as "a delicate tale told through the eyes of a child, of a female pre-modern society, where the women, across all generations, rule their domestic setup – an ancient Mediterranean village, where the seawater has purifying, ethereal powers. The film touches on a fundamental moment in our lives – the childlike realization of the brevity of life, which in this case is also an awareness of the end of a world, blighted by the chaos and meanness of modernity."
The festival in Trieste also features the Cineuropa Award presented by the eponymous film portal, which this year went to Ukrainian director Maksym Nakonechnyi's feature Butterfly Vision, a Croatian minority co-production (Croatian co-producer is Anita Juka of 4Film).
"Cineuropa has selected this debut film for its form, for a direction that borrows from classic and contemporary cinema, multiplying viewing angles with traditional cameras, drones, TV footage, social media. It recounts the catharsis of the modern woman, heroine of her own liberation, fugitive from victim status. A combatant traumatized by war who questions that which seems obvious to her. A metaphor, if you will, for the self-determination of the Ukrainian people. We have chosen it for the touching modesty and obstinate stoicism of Rita Burkovska's performance. This film on the one hand observes the social contradictions in Ukraine, and on the other studies the mechanisms of war used to destroy opponents with fear. Through the conflict in the Donbas – which has also been visited by many Russian films in recent years – this co-production between Ukraine, the Czech Republic, Croatia, and Sweden casts a sadly topical light on the situation since Russia's invasion. A young filmmaker to keep an eye on, as they say."
In addition, Croatian filmmakers were successful in the industry section of the festival. Director Igor Bezinović's feature-length fiction documentary project Fiume o morte!, produced by Vanja Jambrović and Tibor Keser (Restart), won the LASER Film Award in the section This is It. Also, the HBO Europe Award presented in the section Last Stop Trieste, went to A Day, 365 Hours directed by Eylem Kaftan from Turkey and co-produced by Sabina Krešić (Fade In).
The Trieste Film Festival was held 21st – 28th January and it is the leading Italian festival dedicated to films and filmmakers from Central and Eastern Europe. More details about the festival are available on its official website.
Cover photographs: scenes from Plima; Safe Place; Butterfly Vision