Croatian titles at 32nd Trieste Film Festival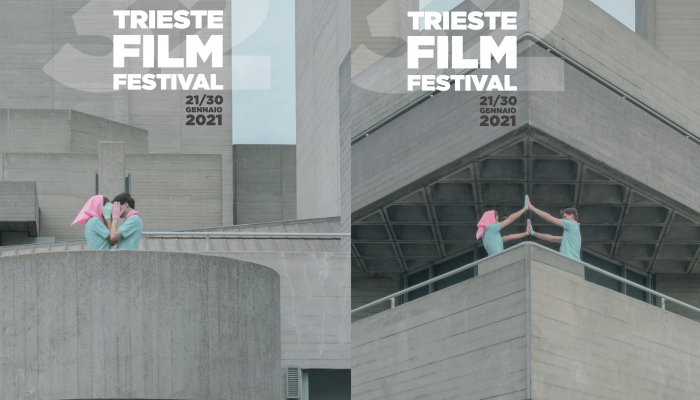 Five Croatian films to screen in different sections of the 32nd Trieste film Festival, taking place online, 21st – 30th January. In addition, a series of Croatian projects will be presented in industry sub-programme When East Meets West.
Croatian titles at 32nd Trieste Film Festival
Ivan Ramljak's documentary feature Once Upon A Youth will screen in 32nd Trieste Film Festival documentary film competition. Italian viewers will be able to watch it online, on 24th January. In December 2020, Ramljak's documentary feature debut won the Jury Grand Prize at Poitiers Film Festival in France and was awarded Best Balkan Documentary at DokuFest, where it had its world premiere last year.
The same TFF section will also feature Bruno Pavić's Landscape Zero, screening on 25th January. The film had its world premiere at the 24th Ji.hlava International Documentary Film Festival in November of last year.
For both films, the screenings at the digital-only edition of Trieste Film Festival will be their Italian premieres.
The short film competition will present Arka, an animated film by Natko Stipaničev, screening online on 24th January. After premiering at last year's Animafest Zagreb, the multi-award-winning film has toured a series of international events, including being featured in competition at the prestigious PÖFF Shorts, held in Tallinn alongside the Black Nights Film Festival.
Croatian minority co-production Father, directed by Srdan Golubović (Croatian producers Lana Matić and Boris T. Matić of Propeler Film), will have its Italian premiere in the feature film competition, while its online screening is scheduled for 23rd January. Father premiered in the Panorama section at last year's Berlinale, taking home two awards (Audience Award, Ecumenical Jury Prize), as well as receiving the highest audience rating of 5.0 at the Pula Film Festival. Goran Bogdan, who appears in the title role, was also nominated for the European Film Award for Best Actor.
The Art & Sound programme dedicated to "works that tread the line between cinema and contemporary art," will feature Dalibor Barić's animated-experimental feature Accidental Luxuriance of the Translucent Watery Rebus. Audience first had a chance to see it in the feature film competition at the Annecy International Animation Film Festival in June of last year, while the film has since won awards and recognitions at domestic (Animafest, Mediterranean Film Festival Split, Supertoon, Tabor Film Festival) and international festivals (Anibar).
Director Emir Kusturica's Underground (1995) will inaugurate this year's Trieste Film Festival, while the film's main protagonist, actor Miki Manojlović, is set to receive the 2021 Eastern Star Award, at the online opening ceremony on 21st January. For more information about the festival, visit Trieste Film Festival's official website.
Projects in the 2021 When East Meets West sub-programme
The 2021 When East Meets West industry programme will take place, 25th – 29th January, during the Trieste Film Festival. This year's edition will be held in a digital format, but the organizers highlight the event is still set to include all the features of previous years. The WEMW encompasses a series of sub-programmes dedicated to fiction and documentary projects in different stages of development, panel discussions and one-on-one meetings.
The Last Stop Trieste programme, intended for nearly completed, or fine-cut stage, projects will present five documentary film projects, two of which are from Croatia.
These are Factory to the Workers, directed, written and shot by Srđan Kovačević and edited by Damir Čučić, which is a Fade In production (Sabina Krešić, Luka Venturin), and Museum of the Revolution directed, written and shot by Srđan Keča and edited by Hrvoslava Brkušić, with Vanja Jambrović (Restart, Croatia) and Srđan Keča (Uzrok, Serbia) as producers and Lukás Kokes and Pavla Janoušková Kubečková (Nutprodukce, the Czech Republic) as co-producers.
The projects participating in the Last Stop Trieste will be presented in front of fifty international sales agents, festival selectors and other film professionals, while they also enter running for the HBO Europe Award, Flow Digital Cinema Award and the First Hand Fund Award. A list of all the participants and more details about the Last Stop Trieste programme are available here.
Additionally, the fiction feature project, directed by Nina Violić and produced by Vanja Sremac and Zdenka Gold (of Spiritus Movens), Kick and Scream, will participate in the First Cut+ workshop.
First Cut+ is a new initiative, which is part of the First Cut Lab workshop programme, set to promote 8 feature films during its winter session at Trieste's When East Meets West. The programme centres on films in the post-production stage, predominantly from countries with a low production capacity and with a focus on Central and Eastern Europe. During the four-day workshop, the participants will have consultations on promotion, marketing, media communication, festival launch and sales strategies with various film industry consultants.
A list of all participants, as well as other details about the workshop, can be found here.
Also, the short film project Democracy is for Grown-ups, directed and produced by Ivana Marinić Kragić and written by Nikola Kuprešanin, is set to be showcased (25th January) at the When East Meets West Co-production Forum, as a part of the final stage of the MIDPOINT Shorts 2020/2021 programme.