Croatian titles at 21st Fantoche – International Festival for Animation Film in Baden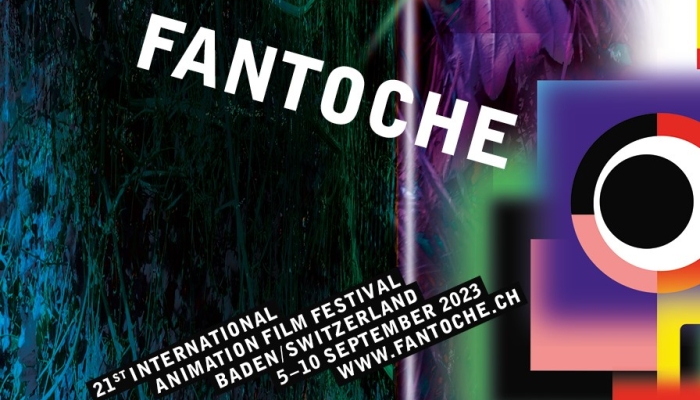 Plenty of Croatian titles to screen in different sections of this year's 21st Fantoche – International Festival for Animation Film, held in the Swiss city of Baden, 5th – 10th September. In addition, Croatian animation artist and Animafest Zagreb Artistic Director, Danijel Šuljić, curates an entire thematic unit for one of the feature programmes.
Two Croatian animated shorts will be featured in the International Competition – the first is director Matea Kovač's Y, produced by Vinko Brešan for Zagreb Film. It is a 2D animation about a piece of paper representing the struggle between artistic composition and decomposition, as the voice of the protagonist narrator reminisces about an intimate relationship with a former girlfriend. Besides directing and editing the film, Kovač also created the animations alongside Darko Bakliža and Kata Gugić. Vjeran Šalamon created the sound design and composed the soundtrack.
The second film in the International Competition is Remember How I Used to Ride a White Horse created by artistic duo Ivana Bošnjak Volda and Thomas Johnson Volda. The film had its world premiere before an audience in 2022, at the Ottawa International Animation Festival, and is produced by Igor Grubić for Kreativni sindikat. To date, the film has toured festivals across the globe, including animation festivals in Annecy and Bucheon. In addition to Switzerland, the film is currently traveling to the UK to appear at the Encounters Film Festival in Bristol.
The Fantoche Panorama will present two more Croatian titles. The thematic block Breaking Out will feature Her Dress for the Final created by Martina Meštrović and produced by Igor Grubić for Kreativni sindikat, which, among others, also screened at the prestigious Annecy IAF, and will shortly travel to the Drama Short Film Festival in Greece.
The thematic block titled Relations, Myths & Avatars will present Eeva created by duo Lucija Mrzljak and Morten Tšinakov, produced by Adriatic Animation and Estonian studio Eesti Joonisfilm. Eeva received the Alexeïeff – Parker Award at the 46th Annecy International Animation Festival and, among others, scooped up an award at the World Festival of Animated Film – Animafest Zagreb, also screening at the festival Black Nights in Tallinn (PÖFF Shorts) and Berlinale (Berlinale Shorts).
The programme Extras will showcase Marko Dješka's festival hit All Those Sensations in My Belly which last year screened at Fantoche, in the official programme New Voices.
The Artistic Director of Animafest Zagreb and animation artist, Daniel Šuljić, curated the thematic unit Spit Into The Burning Eyes - Fantoche Edition of the programme Punk is not Dead, which will feature a Zagreb School of Animated Film classic, Vlado Kristl's Don Quixote (1961).
Fantoche is the biggest and most prestigious culture event in Switzerland dedicated exclusively to animation in all its forms. This year, the festival's 21st edition runs 5th – 10th September.