Croatian films Tourism! and Something About Life win at 15th DokuFest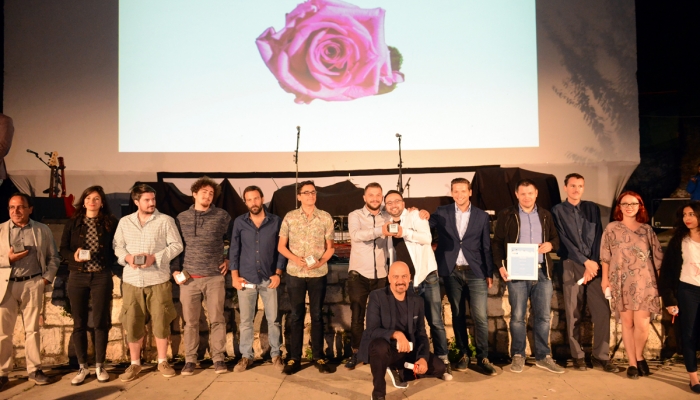 The observational documentary Tourism! by Tonći Gaćina won Best Balkan Newcomer Award, while the short film Something About Life by Nebojša Slijepčević won special mention in the regional competition. The 15th International Documentary and Short Film Festival DokuFest was held from August 5th to 13th in Prizren, Kosovo.
The jury comprised of Eric Haynes, Marek Septimus and Maria Bonsanti awarded Tonći Gaćina for 'approaching his film with great sensitivity, humour and humanity: a theme that other directors would shrug off. Tourism! encompasses the complete (tourist) ecosystem: from the worker to the tourist, from water to air, with patient, careful and all-present cinematography. This is an author whose work we will follow with excitement in the future'. Tonći Gaćina not only wrote and directed Tourism!, but is also the film's cinematographer. The editor is Jan Klemsche, the sound engineer is Martin Semenčić, the graphics designer is Ana Vuko, the producer is Tibor Keser, and the film is produced by the Academy of Dramatic Arts in Zagreb and Kino Klub Split. Tourism! is about just that – tourism in Split, the little people, the ones behind the scenes, which, with all their might, cater to their guests in hopes to profit. The film also explores the tourism phenomenon through its outer activities.
The short documentary film Something About Life by Nebojša Slijepčević was awarded by the jury (Eric Hynes, Marek Septimus and Maria Bonsanti) a special mention due to 'observation made with respect and great curiosity: a compact but deep portrait of a young woman in possession of intimacy born of reciprocal cooperation'. Slijepčević is also the film's writer and cinematographer, the editor is Iva Kraljević, the sound engineer is Alena Murar, the producer is Vanja Jambrović, while the film is produced by Restart. This documentary focuses on underage girls who, with the help of their caretakers, try to change their lives in a small Slavonian town.
The best regional documentary film award (Balkan Dox) went to Depth Two by Serbian film director Ognjen Glavonić. Winner of the International Documentary Competition is Oleg and Rare Arts by Spanish director Andrés Duque, while special mention also went to the Spanish film On Football by Sergio Oksman. Best Short Documentary in the international competition went to Impressions of War by Camilo Restrepo, and the audience award went to the Swiss duo Tino Glimmann and Jan Gollob for their film Batusha's House, documenting the life work of Kosovo's Kadri Batusha and his blockhouse in Priština.
All other information can be found on the festival's official website.
Cover photo: Award's Ceremony