Croatian films in competition at 45th Annecy IAFF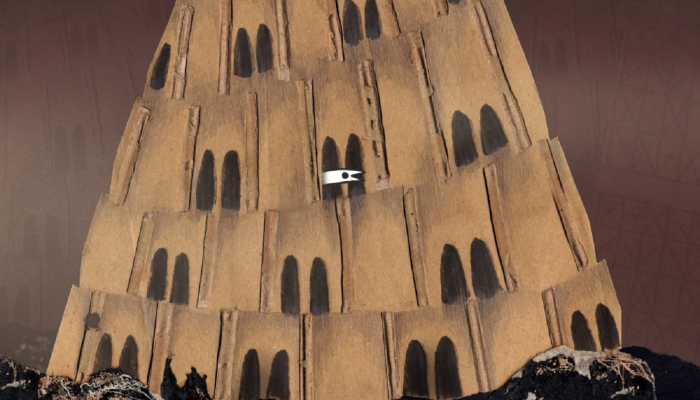 The Short Film Competition of the Annecy International Animation Film Festival to screen Marko Dješka's All Those Sensations in My Belly, while the Graduation Short Film category will feature The Tower by Sunčana Brkulj. In addition, Croatian works scheduled to compete in the Commissioned Films programme. This year's 45th Annecy edition takes place in hybrid format, 14th – 19th June.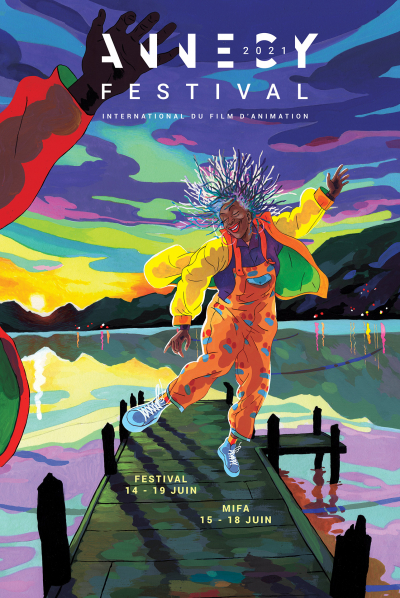 "I am exceptionally pleased that my film has found its way into the Short Film programme at Annecy. I look forward to it because it also shines a light on the issue of transgender persons presented in this animated-documentary film. My film is a biography of a real-life transgender girl from Croatia and her growing up in this intolerant environment. I hope that my film will be thought-provoking on the issue, especially since it is so prevalent, yet underrepresented in the media. Given that Annecy IAFF is one of the most significant festivals in Europe and beyond, participating in the festival's programme will also be beneficial for my directing career," said All Those Sensations in My Belly director Marko Dješka on the occasion.
The film traces Matia's transition from male to female gender, as she struggles to find a meaningful connection with a heterosexual man. Marko Dješka co-created the animation together with Draško Ivezić, Laura Martinović, David Lovrić and Hana Tintor, who also created the designs. The film was edited by Dješka, while Pedro Marinho did the sound design and music composition was done by Sofie Birch and Gustavo Lima.
All Those Sensations in My Belly is an Adriatic Animation production (with Draško Ivezić as producer), co-produced by Portuguese BAP animation studio. The film had its world premiere at last year's Anibar International Animation Festival, winning the award for Best Film in the Balkan Competition programme, as well as a special mention in the Croatian Film Competition at Animafest 2020.
Apart from Marko Dješka, Annecy's 45th edition will feature The Tower directed by Sunčana Brkulj, screening in the Graduation Short Film programme. The film is an amalgam of different animation techniques (hand-drawn, puppet and stop motion animation) about a small civilization making its way upwards as time goes by. Brkulj created The Tower with the help of Daniel Šuljić as her mentor, while the music was created by The Recks.
"It is an incredible feeling being part of the Annecy IAFF, and it is even more amazing when this happens two years in a row. To say that this was unexpected is an understatement and it is a great honour! I also hope to experience the festival in person, unlike last year when it was transferred to an online environment. I created both of my student films on my own and without financial backing, which I believe confirms the fact that amateur films can stand alongside films from big European schools, if not in terms of final polish than at least in their originality" said Sunčana Brkulj whose student film I'm Not Feeling Very Well also screened in last year's Graduation Film competition at this prestigious film festival.
Additionally, the Commissioned Films competition will also include the 30th World Festival of Animated Films Animafest Zagreb festival trailer, directed by Japanese artist Yoriko Mizushiri, as well as educational animated video Why Didn't This Body Decompose? created by Croatian creative duo Ivana Bošnjak and Thomas Johnson for the TED-Ed platform.
The Annecy International Animation Film Festival, one of the most famous and esteemed animation events in the world, celebrates its 60th anniversary with one year's delay while this will be its 45th edition (in the period from 1960 to 1998 it was held biannually).
The festival will take place in hybrid format, 14th – 19th June, while so far 191 title has been confirmed in Short, Graduation, TV and Commissioned film programmes. The Feature Film and VR competitions will be announced at a later date. The entire Annecy selection confirmed so far is available here.
Apart from the film programme, the festival's film market, MIFA, will take place during the festival, 15th–18th June.
Cover photographs: scenes from All Those Sensations in My Belly, The Tower