Croatian films awarded at 15th SEEfest in Los Angeles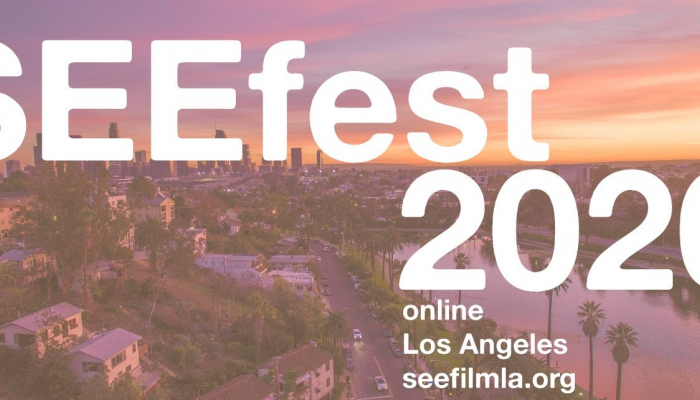 The Film A Cat Is Always Female received an honourable mention in the Short Film programme, while the directors of photography on Croatian minority co-productions Corporation and God Exists, Her Name Is Petrunija received honourable mentions in the Feature Film programme of the 15th South East European Film Festival of Los Angeles. Due to exceptional circumstances, this year the festival is held online until 16th August and it will screen as many as 13 Croatian titles in different programmes.
A jury comprised of producer and director Christine La Monte, producer, actor and director James Tumminia and screenwriter, director, actress and set designer Åsa Kalmér awarded an honourable mention in the Short Film programme to A Cat Is Always Female, directed by duo Martina Meštrović and Tanja Vujasinović.
Honourable mention in the Feature Film programme was shared by Jani-Petteri Passi, the director of photography on Matej Nahtigal's film Corporation, a Slovenian-Croatian co-production (Croatian co-producer is Siniša Juričić of Jaako dobra produkcija), and Virginie Saint-Martin, director of photography on Croatian minority co-production God Exists, Her Name Is Petrunija, directed by Teona Strugar Mitevska (Croatian producer is Zdenka Gold of Spiritus Movens). The recognitions were awarded by a jury comprised of directors of photography Anette Haellmigk, Alan Caudillo and Attila Szalay.
A list of juries in all festival programmes can be found here.
This year's 15th edition of SEEfest is held online. A portion of the programme is available to the audience in the United States via the streaming platform, Darkroom, starting 24th June, while the entire film programme will be added gradually from 15th July to 16th August.
Thirteen Croatian titles will appear in different SEEfest programmes. The Feature Film section will feature Dana Budisavljević's The Diary of Diana B., Predrag Ličina's Last Serb in Croatia, as well as another minority co-production, The Son, directed by Ines Tanović, alongside the abovementioned award-winning titles God Exists, Her Name Is Petrunija and Corporation.
The Feature Documentary section will present director Tomislav Žaja's Ivan's Game, which recently screened at the Athens Marathon International Film Festival and Near Nazareth Festival held in the Israeli city of Afula, while this summer it is scheduled to screen at InterDoc festival held in Moscow.
Little Star Rising, a film by Slađana Lučić will also appear in the same programme.
In addition to A Cat Is Always Female, which won an honourable mention in the Short Film programme, the section also features Closing Time directed by David Lušičić.
SEEfest will also screen four more Croatian animated shorts: Albatross, directed by Nenad Janković, Grow Up to Be a Little Tree by Noemi Ribić, Smile by Matea Kovač and Florigami by Iva Ćirić.
SEEfest was incorporated in 2006 and since promotes the cultural diversity of Southeast Europe both at the festival and by organizing different film screenings throughout the year. For more information about SEEfest, visit the festival official website.