Croatian films at the 12th CinEast Festival in Luxembourg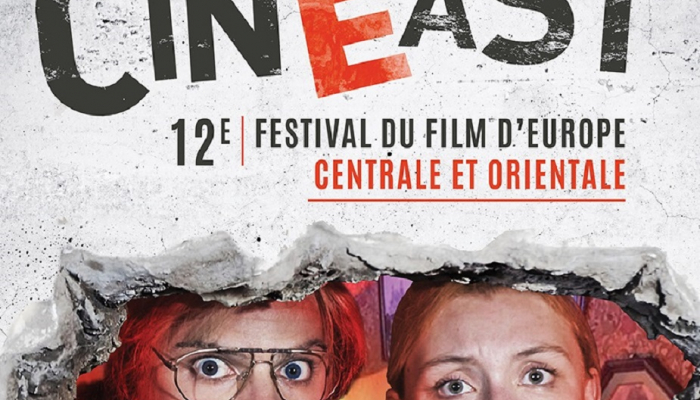 At the 12th edition of the CinEast, Central and Eastern European Film Festival to take place in Luxembourg from 3 to 20 October, 12 Croatian titles will be screened.
A Croatian minority co-production Stitches by Miroslav Terzić (the Croatian producer is Zdenka Gold, Spiritus movens) will be screened in the competitive section of the 12th CinEast, Central and Eastern European Film Festival in Luxembourg.
Two feature films, created in the Croatian minority co-production, make a part of the Cinéscope section: Aga's House by Lendita Zeqiraj (the Croatian producer is Woof Films) and God Exists, Her Name is Petrunija by Teona Strugar Mitevska (the Croatian producer is Zdenka Gold, Spiritus movens).
The visitors of the Festival in Luxembourg will also have the opportunity to see a feature-length documentary Little Star Rising by Slađana Lučić in the Cinédocs section.
The children's SF film My Grandpa is an Alien Marine Andree Škop i Dražena Žarkovića will be screened in the Cinéyouth programme designed for children and youth.
The Short Fiction Marathon – South is scheduled on Saturday, 12 October and will screen the films Tina directed by Dubravka Turić and Fence/Gardhi by Lendita Zeqiraj, a Kosovo-France-Croatia co-production (the Croatian co-producer is Woof Films).
The Short Documentary Films Marathon section will screen on 17 October the films A Cat is Always Female by Martina Meštrović and Tanja Vujasinović and The Place I'm Writing You Letters From by Nikolina Bogdanović.
Three Croatian titles are included in the Short Animated Films Marathon scheduled on 5 October: Imbued Life by Ivana Bošnjak and Thomas Johnson, A Demonstration of Brilliance in Four Acts by Lucija Mrzljak and Morten Tšinakov and a minority co-production Toomas Beneath the Valley of the Wild Wolves by Chintis Lundgren (the Croatian producer is Jadranska animacija).
Since 2008, the CinEast is held in October each year at various venues around The Grand Duchy of Luxembourg. Over 18 days of the this year's 12th edition, more than 65 feature films and 50 shorts from 20 countries of the Central and Eastern Europe will be screened. The awards will be given by the international jury composed of representatives of the press and the audience.
For more details visit the Festival official website.