Croatian films at festivals goEast and Crossing Europe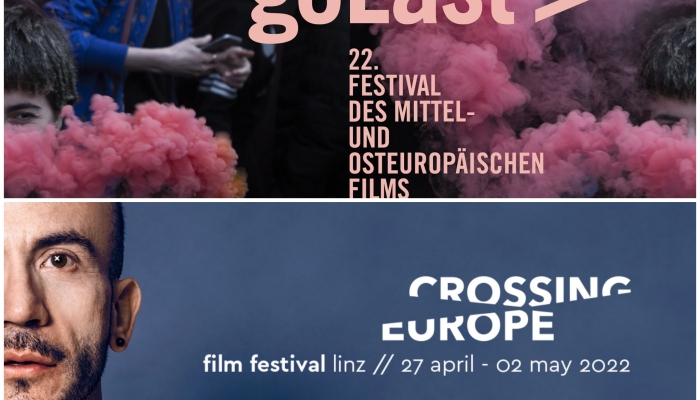 Two Croatian shorts and one feature to screen before the audience in Wiesbaden, Germany, as part of the goEast – Festival of Central and Eastern European Films taking place 19th – 25th April. In addition, four Croatian features and two shorts to appear in Linz, Austria, at the Crossing Europe Film Festival, 27th April – 2nd May.
The Anaracho Shorts programme at the 22nd goEast – Festival of Central and Eastern European Films will feature two Croatian short films: animated All Those Sensations in My Belly directed by Marko Dješka, and Igor Bezinović and Ivana Pipal's experimental Microcassette – The Smallest Cassette I've Ever Seen.
In addition, the special programme titled "30 Years of 'Post Soviet' Cinema" is screening the 2001 feature Chico, a war drama directed by Iboyla Fekete, co-produced by Croatian company Maxima Film and the Croatian Radiotelevision. The film's cast is, among others, headed up by Saša Anočić, Vjekoslav Janković and Đorđe Kukuljica. At the 36th Karlovy Vary IFF, Chico scooped up the award for Best Director and the Ecumenical Jury Award.
This year, goEast is held in the Germany city of Wiesbaden, 19th – 25th April, while a part of its programme will also be presented in Frankfurt, as well as in other towns in the Rhine-Main region. Some of the films in its programmes will also be available online, via the festival platform. The festival is dedicated to showcasing the richness and diversity of Central and Eastern European cinema to the audiences in Western Europe. More information about goEast is available on the festival's official website.
The Crossing Europe FF is held towards the end of April in the Austrian city of Linz and it will present five Croatian titles.
Two feature films have been selected for its competition programmes: documentaries Factory to the Workers directed by Srđan Kovačević and Museum of the Revolution by Srđan Keča, as well as fiction feature After the Winter directed by Ivan Bakrač, which is a minority Croatian co-production (Croatian co-producer is Damir Terešak for Maxima Film). On the occasion, part of the film crews of both films in competition programmes will be present at the screenings.
The Panorama programme devoted to European fiction films will present Sonja Tarokić's The Staffroom, as well as two shorts, Lana Barić's Snow White and Rok Biček's Penalty Shot.
Launched in 2004, the Crossing Europe Film Festival promotes contemporary auteur cinema from all corners of Europe. Its aim is to be an attractive and communicative platform for young filmmakers, cineastes and film industry representatives where they can savour the art of filmmaking in a relaxing atmosphere. This year held 27th April – 2nd May, a part of the festival's programme will be available to Austrian audiences at the Kino Vod Club streaming platform.