Croatian films at 36th Warsaw Film Festival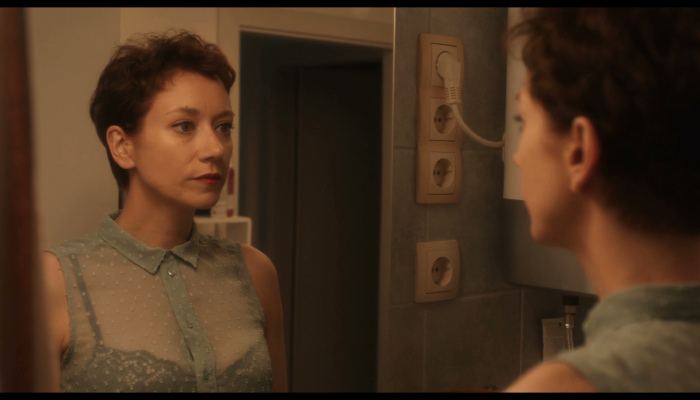 The fiction feature directed by Danilo Šerbedžija and written by Lana Barić, Tereza37, will have its world premiere in the Discoveries section of the Warsaw Film Festival, held 9th – 18th October. The Polish festival will also screen the animated short, Hedgehog Spikiney, directed by Tihoni Brčić.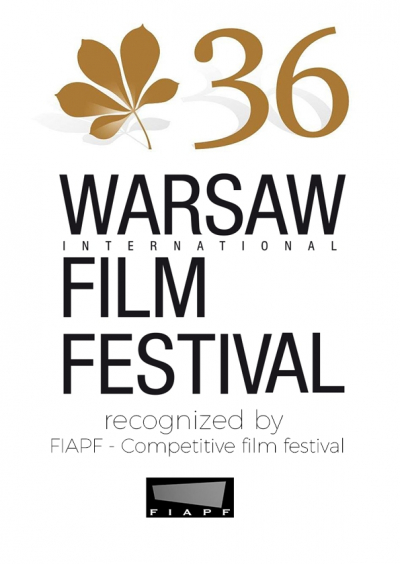 The international premiere of Tereza37 will take place in WFF's Discoveries section, a programme dedicated to fiction and documentary films from across the globe that deal with contemporary topics.
The film follows the titular Teresa, a 37-year-old woman living in Split. After several miscarriages, she learns that she might not be genetically compatible with her husband. Feeling pressured by her surroundings, she begins to question her marriage that has been in a rut for some time, triggering a series of events that will transform her life in the direction of new-found freedom and personal truth.
The fiction feature directed by Danilo Šerbedžija and written by Lana Barić triumphed at this year's Pula Film Festival taking home six Golden Arena awards, including the Grand Golden Arena for best film of the festival. On the home field, the film also screened at the Motovun Film Festival, while it was recently selected for screening in competition of the Mostra de València –Cinema del Mediterrani, held in Valencia, Spain, 22nd Oct – 1st Nov.
The film's crew consist of Mirko Pivčević (cinematography), Dubravka Turić (editing), Dubravka Premar (sound design), Darko Marković (music), Željka Franulović (costume design), Petra Poslek (production design), with Lana Barić, Ivana Roščić, Leon Lučev, Dragan Mićanović, Marija Škaričić, Goran Marković and Goran Bogdan comprising the cast. Irena Marković (Focus Media) produced the film, which was created with support from the Croatian Audiovisual Centre, the Croatian Radiotelevision (HRT), the City of Zagreb and the City of Split.
In addition, the WFF programme devoted to family cinematic titles, taking place over the festival weekend, Family Cinema Weekend, will include director Tihoni Brčić's animated short Hedgehog Spikiney, a Zagreb Film production (with Vinko Brešan as producer).
The film traces Spikiney, a hardworking and selfless hedgehog who runs a soup kitchen for his community. One winter night the food vanishes, endangering their existence. Spikiney's friends – an old monkey with a cane, an orphan squirrel, a strayed bird and a beaver with a rubber flipper for a tail – all bravely join him in the quest to find the stolen food. Suspecting a monster is the culprit, the trail leads them to an ominous cave where they will have to face it…
Tihoni Brčić wrote the script, directed the film and did the compositing, while Dario Kukić created the animation. Tomislav Gregl is credited with editing and photography, Lana Horvatić created the sound design, while Tian Brčić, Tihoni Brčić and Lana Horvatić lend voices to the characters.
Hedgehog Spikiney had its world premiere in July of this year at the Seoul Guro International Kids Film Festival (GUKIFF) held in South Korea, and premiered in Croatia at the Supertoon International Animation Festival, held in the town of Šibenik. It has since been selected for screening at numerous international and national festivals such as Croatian Film Days, Betina Film Festival, Motovun Film Festival, Hiroshima International Animation Festival and many others.
The Warsaw Film Festival is the main film festival in Poland. Since 2009, its international feature film competition is accredited by FIAPF (the International Federation of Film Producers Associations), which puts it on a par with festivals such as Berlinale, Cannes, San Sebastián, Karlovy Vary and others.
The opening title of this year's Warsaw Film Festival is The Book of Vision, an Italian-British-Belgian co-production directed by Carlo S. Hintermann, while Russian feature Dear Comrades, directed by Andrei Konchalovsky, will close the festival. For more details, visit the official festival website.
Cover photographs: scenes from Tereza37; Hedgehog Spikiney